Cumbria tourism attraction comes to market with £1.25m asking price

A farmhouse and glamping pods on the Walk of Hadrian's Wall has been put on the market for a £1.25m asking price.
Carlisle-based H&H Land & Estates is marketing Headswood on the Wall, formerly a farmstead but today a thriving tourism business.
This sale offers buyers the chance to purchase a family home and additional, existing business, with exciting potential for growth.
Situated within 5.8 acres of gardens, paddock and grounds, Headswood on the Wall includes a four-bedroom farmhouse, one bedroom cottage and a thriving glamping pod business.
There is also a stable block with planning permission for further development.
The cottage and glamping pods enjoy excellent occupancy rates and are sought after by those looking increasingly for staycations or for walking Hadrian's Wall.
Offered as a whole for £1.25m, the new owner will immediately benefit with an income from the popular holiday rentals and will be presented with an opportunity to grow an already existing business.
The large traditional four-bedroom farmhouse surrounded by gardens is currently used by the owners as a family home but would also offer potential as an additional rental. The original, stone built one-bedroom Headswood Cottage is attached to the main farmhouse and is accessed via a private entrance, with the benefit of a private garden.
Each of the five very high spec glamping pods is fully self-contained, and features their own hot tub, shower room, kitchen, living and sleeping area.
On launching the details of the sale, Glenn Howard, of H&H Land & Estates, said: "Headswood on the Wall is a stunning development and would be an exciting undertaking for any potential buyer.
"Set just off Hadrian's Wall, the location is scenic, sought after and accessible.
"The various facets this property offers will provide the new owners with both an existing business and an exciting challenge, for further development. Opportunities to purchase such a dynamic, well established business are hard to come by, especially ones located in an area which is such a sought after, year-round tourism magnet."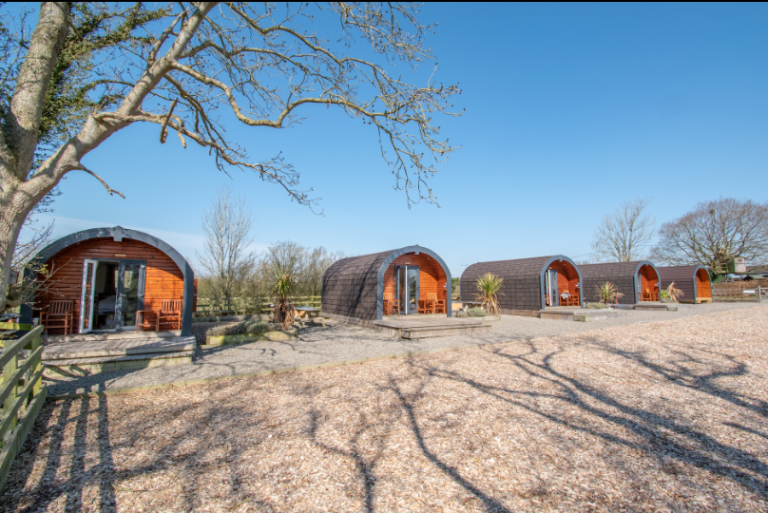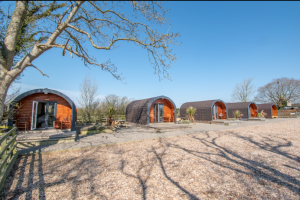 In addition to the existing development, the new owner also has the option to undertake the conversion of the stable block.
Planning permission has been granted for converting the building into four one-bed camping units, aimed at catering for those travelling the Hadrian's Wall walking route.
The plans allow for creativity with some open space at the end of the block, and there is potential to turn the area into a café or laundry, for example. While work is deemed to have been started on the conversion, there may be scope to revise the plans subject to the necessary approvals.