Successful strategy puts financial services group in a strong position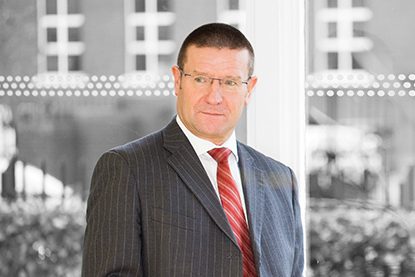 AIM-listed financial services group Frenkel Topping revealed an impressive set of annual results today, that saw both revenues and profits grow throughout the year to December 31, 2020.
The Salford-based business reported a 19% increase in turnover of £10.2m, while pre-tax profits soared 25% to £1.5m.
A total dividend of 1.36p per share represents a one per cent increase on the same period last year.
The results represent a 12th consecutive year of high client retention (99%) for investment management services.
Assets under management (AUM) rose by 13% to £1,012m, compared with £898m the previous year.
During the reporting period the firm concluded the acquisition of Forth Associates, and an oversubscribed capital raise of £13m. It also boasts a strong balance sheet with net cash of £12m, up from £1.3m in 2019.
It has also enjoyed a strong Start to the new financial year with the acquisition of Partners in Costs and A&M Bacon, with performance and integration going to plan.
The first three months of trading has been robust, with substantial AUM mandates won, and outperforming internal targets for the first quarter of the new financial year.
There has also been strong momentum in new expert witness instructions with high levels of new business wins. The company says current trading is in line with management expectations.
Chief executive, Richard Fraser, said: "Our strong performance provides a clear example of the positive outcomes achieved when commercial astuteness is anchored by a strong moral obligation to do the right thing by customers, employees and the wider society.
"Despite the uncertain geo-political and macroeconomic backdrop, we have achieved an increase of 25% in adjusted EBITDA, 25% in pre-tax profit, 13% in AUM and 32% in assets on a discretionary mandate.
"Our client retention rate remained high at an impressive 99%, which reflects our clients' trust and confidence in us to manage their money conservatively and generate returns.
"Further, we were extremely pleased with the outcome of our capital raise of £13m (gross) to fund our M&A strategy to help build the future profitability of the group and consolidate the PI and Clinical Negligence marketplace."
He added: "The year has begun robustly giving cause for optimism for the remainder of the year.
"Within our IFA and investment management pillars, we have won significant AUM mandates. Our conservative approach to investments and customer centric ethos has demonstrated our resilience in the face of the COVID-19 pandemic.
"Our professional services pillar, incorporating our recent acquisitions, has also had a bright start to the year. This is particularly pleasing as this is a key pipeline for future AUM growth.
"The management team remain focused on delivering stakeholder value and the group is trading in line with management's expectations."