People: North West Fire Solutions; Pool Dick; Next Generation Travel; Irwin Mitchell; Addleshaw Goddard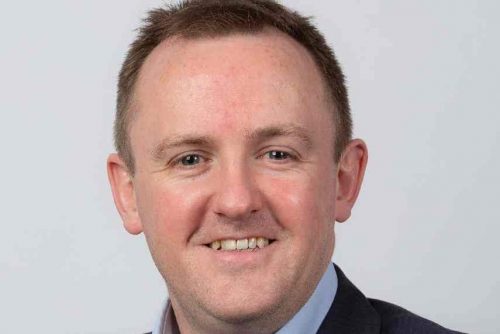 North West Fire Solutions has recruited a new general manager to cope with the company's recent client wins and current growth projections.
The firm has had a recent string of client wins including Zenith Property Management, Your Housing Group and Nottingham University.
The company has recruited Alex McArthur, a consulting expert specialising in SME growth, to run the day to day operations of the business.
The Wirral-based firm is a provider of turnkey fire safety solutions. The company helps organisations become fully compliant with new regulations in health and safety for commercial and residential buildings.
Alex MacArthur said: "I'm absolutely delighted to join the team. The growth in the company is testament to the great work that has already been delivered by director Neil Oxton and the rest of the team.
"I have a wealth of experience in business management from the fresh food wholesale business that I used to own. In recent years, I have spent time nurturing SMEs to facilitate growth and good management practices.
"My aim is to use my experience to propel NW Fire Solutions to the next level, providing stability to the company's management whilst securing new business to elevate our growth plans."
::
Construction management consultants, Poole Dick, has announced the recruitment of the first of three new employees into its Greater Manchester office. Located in the company's Bury office, Martin Walsh joins as a project surveyor.
Specialising in the fields of cost management and employer's agent, Martin will be working with a range of clients across the senior living, residential, refurbishment and maintenance and commercial sectors.
Particularly interested in groundworks, social housing, extra care, education, and heritage, Martin joins from the TSK Group where he was a quantity surveyor. Prior to this he worked at the Fairhome Group.
His previous clients include URENCO TMF Capenhurst Nuclear Facility, Manchester Airport Group, Access Group, Amey, Capgemini, First Enable, Northern Healthcare and Bournemouth Borough Council.
Outside of Poole Dick, Martin is currently studying an MSc in Quantity Surveying and Commercial Management at Liverpool John Moores University, due to graduate this summer. Previously Martin studied a degree in History and Politics – with a minor in Spanish – at the University of Manchester, graduating in 2015.
Andy Bayley, director at Poole Dick in Manchester, said: "As the business grows, Martin's appointment is the first of three we are making to continue to effectively support our clients and strengthen our project surveying capacity.
"Known in the industry for adopting a new 'reputational' vision for the distinctive way our team manages construction projects in the UK, the 'Poole Dick Way' was created to reflect the focus the company places on our clients and our people in everything we do. Martin's appointment will help us continue to do this. It's great to have him in the team."
::
Specialist educational travel company, Next Generation Travel (NGT), has announced the appointment of Ian Finlay as non-executive director with immediate effect.
Blackpool-based NGT is poised to respond to a market upturn with seven strong brands across the UK ready to capitalise on the changed market. Following a successful acquisition trail prior to lockdown, the company has benefited from solid relationships with suppliers and customers and is positioned for growth, including ambitious plans for future acquisition opportunities.
Ian has previously worked at senior levels with brands including Kingswood and Travel Class, and created TUI Travel's Education Division, building vast knowledge of the educational travel market. Ian also brings private equity experience and has spent more than 20 years' working at board level within the travel industry, adding to NGT's heritage of in excess of 100 years' sector expertise.
NGT's latest appointment follows recent moves to strengthen the board, which saw Maria Whiteman, previously MD of Saga Holidays, appointed as MD in October 2020.
Maria Whiteman, said: "Ian has a strong cultural fit with our brand values and behaviours and perfectly meets our requirements as we move forward in this post COVID period. He will provide valuable insight into other sectors within educational travel and help us to deliver our ambitious growth plans through his strategic input and entrepreneurial mind set.
"We are very excited about the opportunities we have as a group in the changed market and are confident Ian can help us on our journey to quickly becoming the UK's top educational travel group."
Ian Finlay said: "These have been difficult times for the educational travel industry, but this market is more resilient than other sectors. I have long admired the leadership of David Craven and Deborah Beckett in steering the rapid growth of NGT and am impressed by the calibre of the entire board so am looking forward to helping the business to take advantage of gaps in the market and deliver its strategic goals."
::
The Manchester office of law firm Irwin Mitchell has welcomed a new solicitor, and two partners.
Fiona Bushell has joined the tax, trusts and estates team from Pannone Corporate. Fiona qualified in 2019 and has experience in handling wills, trusts and estate planning matters for high net worth individuals and families, with a focus on business owners.
Her arrival brings the combined strength of the Northern teams to 13, headed by partner and chair of STEP Yorkshire Andrea Jones. The Manchester team was established in May 2020 with the arrival of senior associate Berin Jones and associate Liz Byrne.
The team works closely with the national tax, trusts and estates team across 14 other offices and with the top-ranked Leeds will, trust and estate disputes team, led by national head Paula Myers.
Also, Graham Thompson has been promoted to partner in the Manchester office IT department, while Richard Allen is now a partner in the real estate team.
Their promotion is part of 19 partner promotions across the firm, and 75 at associate and senior associate level.
Andrew Tucker, group chief executive, said: "We're proud of all our promoted colleagues and are pleased to be able to recognise their contribution to the success of Irwin Mitchell both in terms of supporting our clients but also creating the right culture.
"The promotions show our strength in breadth across both financial and legal services whether acting for businesses or individuals. We're also delighted to continue to recognise our group services colleagues with several moving up to partner and even more becoming associates. Our business could not be successful without everyone working together in the same direction.
"We're excited about how all of our leaders can help drive our business strategy and continue to contribute to the long-term growth of Irwin Mitchell."
::
Addleshaw Goddard has made two partner promotions at its Manchester practice.
George Danczak, formerly managing associate, acts on behalf of corporate clients, institutional investors and owner/managers and will bolster the firm's corporate and commercial practice in his new role as partner.
Having joined the firm in 2008 as a trainee, George has a wealth of experience acting on significant transactions, with a particular insight on the digital and tech economy in the North West.
Sam Haigh joined the commercial disputes team in 2011, having trained with the firm. She acts for clients across numerous sectors including retail, transport and energy. Sam has extensive experience of running large scale, high value and complex disputes and has a particular focus on competition disputes.
Her promotion will strengthen the firm's competition and commercial disputes practices.
The pair are two of nine new partners promoted across the firm. Just under half (45%) of the overall partner promotions are women.
The firm has also been actively growing its partnership ranks outside the UK and between January 1, 2020, and April 30, 2021, has promoted and laterally recruited a total of 44 across Asia, France, Germany, the Middle East and the UK.
Mike O'Connor, head of Addleshaw Goddard's Manchester office, said: "I believe passionately in our firm being a place where talented people can flourish and where everyone is encouraged and supported to reach their full potential. These promotions are testament to the significant contributions of George and Sam in what has been a challenging year."
Addleshaw Goddard's female partner population has increased over the past decade and stands at 28% of the total.
In the past 18 months, in order to improve the number of female equity partners, the firm has been piloting a Female Sponsorship Programme, to support female progression within the partnership by providing a platform for senior sponsors to support and advocate for women.