North West business briefs: Charge My Street; Cheshire East Council; Zuto; TES Communication Solutions
Lancashire businesses and community groups are being encouraged to benefit from the growth in electric vehicle charging points being installed throughout the region.
Charge My Street, a community benefit society with bases in Lancaster and Alston, Cumbria, is offering to install free electric vehicle charge points throughout the county. Working with a range of local and national partners, the organisation is aiming to identify 100 suitable charging sites across Lancashire and Cumbria in a programme funded by Innovate UK.
Electric vehicle charging points allow retail and hospitality businesses, such as cafes, pubs, shops and hotels, an added appeal for visitors driving electric cars. Interested business can apply for a free chargepoint to be installed by visiting the Charge My Street website.
Daniel Heery, from Charge My Street, said: "This is an opportunity for businesses to get ahead of the competition and install a charging site early, with an advantage over other sites when EV drivers are planning their lunch stops or booking their holiday accommodation.
"When drivers are charging their car, they are far more likely to spend an hour in a café or shop while they wait, and businesses can use this opportunity to attract more customers to spend money locally."
Some businesses in Lancashire are already working with Charge My Street to install chargepoints and benefit from attracting new customers. Yvonne Brown, who runs The Dog Inn at Belthorn near Blackburn, is already working towards hosting a new site and said: "We are keen to work with Charge My Street to get some electric vehicle chargepoints, as we believe this will provide a really useful service for our customers, but also for some local residents who may not have the opportunity of getting chargepoints near to their homes."
::
Cheshire East Council's Swab Squad, a team dedicated to supporting both residents and local business with COVID-19 testing, is piloting a new rapid testing service across the borough.
A new mobile pop-up service to offer a walk in collection service for rapid symptom-free home testing kits is now located at Asda in Crewe, with other pop-up services being trialled at Tesco and Morrisons in Crewe later in the month.
Operating from 10am–2pm – weather dependent – the squad will be on hand to answer any questions that residents may have about the kits before they are taken home.
Dr Matt Tyrer, director of public health for Cheshire East Council, said: "This is the latest of a number of trials that we are conducting to help increase access to these rapid tests and to make sure that we are targeting our resources to locations that suit residents best.
"We recognise that home testing plays a crucial role as part of our wider testing programme. We believe that home testing provides a convenient and easily accessible solution for many, while our assisted service at our testing sites provide a simple and streamlined process, producing high quality results for reporting and monitoring purposes. If the pilot is successful, we will look to increase the service to be able to test on site, look at new locations and increase our number of mobile vans."
::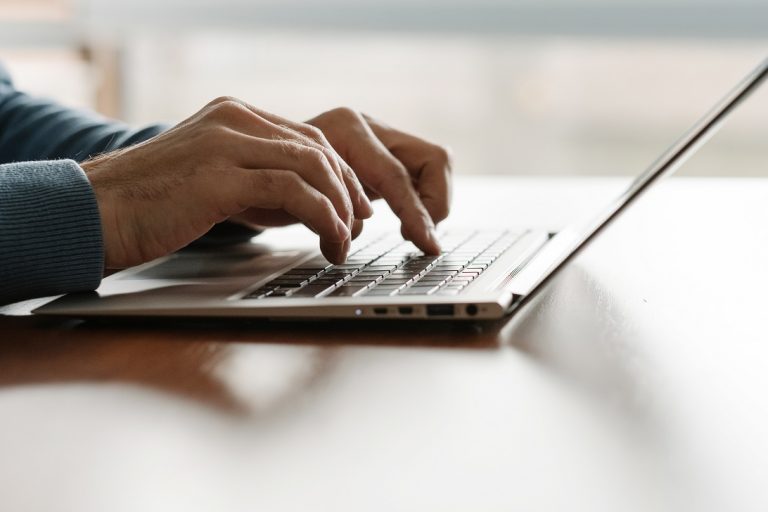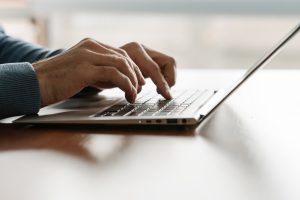 Manchester based car finance company, Zuto, has donated laptops to two local community groups to help support their commitment to helping the local community.
Working with Forever Manchester, the charity recommended two community groups, Women's Footprints and The United Estates of Wythenshawe, who would benefit from a laptop donation. Zuto then partnered with IT company Bytes to send 18 laptops to the groups.
A Forever Manchester spokesperson said: "Big thanks to Zuto for the donation of the laptops to two grassroot community projects in Ardwick and Wythenshawe. These will make a massive difference to the local residents who attend that group. They will help them to develop and enhance skills which can lead to better prospects."
Women's Footprints is an intergenerational group for women living in the Brunswick and Ardwick area of Manchester. They hold weekly sessions in wellbeing and creativity and during the pandemic have moved their services online. The United Estates of Wythenshawe is a community centre home to many groups, including Mum's Mart, which has a new digital inclusion class to help people enhance their computer skills and the laptops are being used to support this, as well as being available to other groups.
Mary Beighton, from Zuto, said: "We've supported Forever Manchester for a number of years and have always been inspired by their tireless work to support and fund community activities across Greater Manchester. We hope the donation will help with the great work both Women's Footprints and The United Estates of Wythenshawe are doing."
::
A digital radio communications system developed by experts in Lancashire is helping to revolutionise the tram network in the West Midlands.
The new radio system being designed and deployed by Leyland-based TES Communication Solutions forms part of the West Midlands Metro £1.3bn upgrade and will enhance voice and data capability for the current and future network.
Wesley Shilton, director of TES, said: "This is a huge upgrade on the system and means we can provide added coverage geographically as the network expands to meet its needs across the West Midlands. In the event of a major incident, this dedicated system can operate independently and allow public phone and radio networks to be used in their own right.
"We worked closely with the team at West Midlands Combined Authority (WMCA) to design and develop a radio network which we know is proven, but tailored for their specific needs. This kind of system is fit-for-purpose now and future proof for large regional operations such as the West Midlands Metro."
Mike Pelling, of WMCA, said: "We're using proven digital technology and adapting it for our purposes around our model of operations. We need to make sure that the users of our trams can feel safe and that our drivers and operators know they have the very best technology to help them in their work."