TheBusinessDesk.com North West announces The Standing Tall Foundation as 2021 charity partner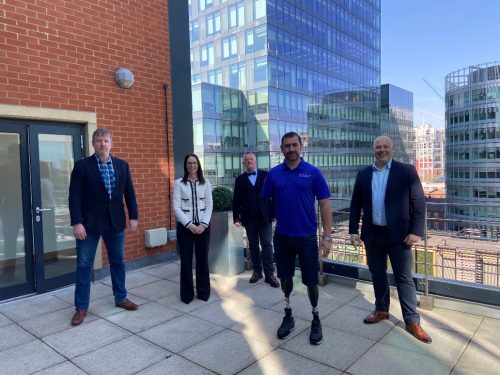 TheBusinessDesk.com North West has announced The Standing Tall Foundation as its chosen charity partner for 2021.
The Foundation was established by former soldier Andy Reid whose story of recovering from injuries sustained in an Afghanistan explosion has proven an inspiration to many.
The war veteran, who was honoured with an MBE in 2019, created the Standing Tall Foundation to support veterans, disadvantaged young people, young carers and care leavers.
Andy is also an ambassador to JMW Solicitors and has been working with the Manchester law firm to encourage soldiers to seek help following injury.
TheBusinessDesk.com will support the Foundation over the next 12 months and help raise awareness of STF as well as its charity challenge which will see 40 climbers join Andy to climb Africa's highest peak, Kilimanjaro, in March 2022.
STF has also been announced as charity partner for the publisher's Rainmaker Awards, Northern Leadership Awards and its annual North West Manchester Summer BBQ.
Lee-J Walker, joint managing director of TheBusinessDesk.com, said: "The work that Andy and The Standing Tall Foundation is doing to help both veterans and young people from disadvantaged backgrounds is an inspiration and during these challenging times, it has never been more important.
"Working with Andy and the team gives us an excellent opportunity to help people in the community who may not otherwise get the help and support they need.
"Not only are we looking forward to supporting STF over the next 12 months, I will also be joining Andy for next year's charity challenge."
Andy Reid MBE said: "We are delighted with the support from Lee-J Walker and his team at  TheBusinessDesk.com
"Their help and regional reach to raising awareness of the work we do will ensure more people are aware of the support that we can provide to society's most vulnerable and disadvantaged.
"I look forward to working with TheBusinessDesk.com over the next year."