Liverpool architect to the fore with iconic golf club appointment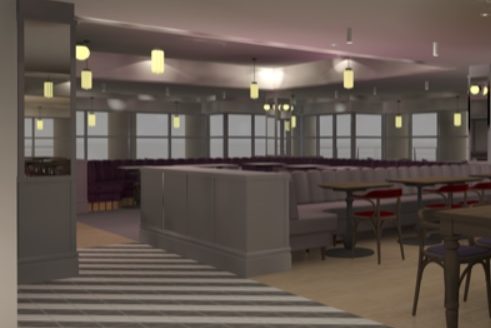 Liverpool based R2 Architecture have been appointed to create a new new clubhouse for the world famous St Andrews Golf Club, in Scotland.
The previously named Swilican Lounge will be rebranded Tom's Bar and Grill. This is in celebration of the legendary golfer Tom Morris who won the open four times in the 1860's.
Tom was also a prolific golf course designer and innovator in terms of equipment.
R2 director, Richard Eastwood, said: "It's a great honour to be asked to design the new restaurant at such a prestigious location.
"We are often asked whether we only work in the North West of England, but we have worked on the amazing i-360 in Brighton all the way up to St Andrews.
"Winning and delivering the scheme at St Andrews during the pandemic shows our agility as a company in times of crisis."
The new venture will create a destination venue that will draw in visitors who are not just interested in the golfing aspect of the offer.
Jamie John Anderson, head of food & drink for St Andrews, said: " We chose to work with R2 Architecture due to their approach and experience. The culinary expectations of golfers has risen over the past few years and we have aimed to tell the the story of golf through great food and drink.
"We feel the design and food must work cohesively to celebrate the Old Man of golf whilst being customer-centric for our visiting golfers and diners."
Richard added: "The design takes inspiration from the local landscape, vintage golf equipment and Tom Morris tartan.
"We wanted use materials that echoed a bygone golfing period of leather, nickel and canvas.
"This approach meant leather was used with a patina that reflected old golf club handle bindings and the statement zinc bar top has details echoing the grooves in a golf club head.
"This subtle approach means the scheme avoids the pastiche and immediately creates a space that feels established and confident."
The commission comes on the back of R2 Architecture completing Berringtons and Teddy's during lockdown along with major refurbishment projects for Urban Splash in Manchester.