Rathbones sees total funds rise to £55.8bn during first quarter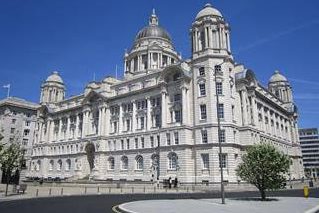 Liverpool wealth management company Rathbone Brothers reported a positive first quarter's trading, ahead of its annual general meeting today.
The firm, which operates from the historic Port of Liverpool Building on the city's waterfront, revealed figures for the three months to March 31.
They showed a two per cent increase in total funds under management and administration, to £55.8bn, during the reporting period.
The investment management business ended the quarter with £45.5bn, compared with £44.9bn at December 31, 2020, while the Rathbone Funds business held £10.3bn, compared with £9.8bn in the previous quarter.
Underlying net operating income totalled £107.3m for the three month period, an increase of 26.8% from the £84.6m in the corresponding period last year.
Investment management fees were up 40.4% compared with the prior year due to increased funds under management, improved markets on the first quarter billing date, and the impact of more fee-based income from the Speirs & Jeffrey acquisition. The FTSE 100 on the principal charging date was 6737 (Q1 2020: 5416).
Commissions were flat year-on-year while net interest income fell to £1.5m, from £3.1m in the prior year owing to a reduction in Bank of England base rates since March 2020.
Fees from advisory services and other income increased to £5.1m, compared with £4.8m in the corresponding period last year.
Income in Rathbone Funds, which accrues daily, totalled £13.7m for the three months ended March 31, 2021, a substantial increase of 41.2% on the £9.7m reported for the first quarter in 2020.
Chief executive, Paul Stockton, said: "Total funds under management and administration rose 2.0% in the first quarter to £55.8bn reflecting continued good organic growth.
"Our Funds business grew strongly, surpassing the £10bn mark during the period, and combined with improved net organic inflows in our investment management business and positive market movements to deliver strong income growth.
"We continue to deliver on our strategy, progressing our responsible investing agenda with the addition of four new Rathbone Greenbank Multi-Asset Portfolios in the first quarter."
He added: "As markets begin to look beyond the pandemic, we will pursue our plans to strengthen services to clients and advisers and take advantage of future growth opportunities."
Following the early retirement of Mark Nicholls, announced on March 5, 2021, Clive Bannister formally succeeds interim chairman, Jim Pettigrew, at the AGM today. As previously noted, Colin Clark will also today succeed Jim Pettigrew as senior independent director, subject to regulatory approval.