Italian chef Gino D'Acampo teams up with INNSiDE by Meliá to launch new dining concept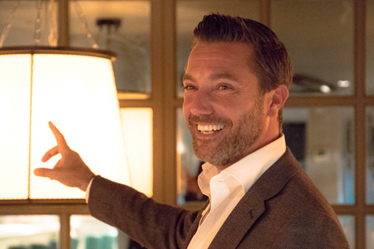 Italian TV chef Gino D'Acampo is set to launch a new all-day-dining concept in Manchester after partnering up with hotel group, INNSiDE by Meliá.
The chef, who already operates a pizza and prosecco site at Corn Exchange, has teamed up with INNSiDE by Meliá to create a new hospitality venture across the group's locations.
The menus will feature only dishes created by Gino and his team from his award-winning books and TV shows.
The first collaboration will launch at INNSiDE Manchester on First Street.
The new First Street Bar & Kitchen will feature an outdoor terrace, Spritz Bar, and an open plan restaurant.
Garry Fortune, Cluster General Manager at Meliá Hotels International, said: "This is a very exciting time, as two lifestyle and destination hospitality brands come together to create a new presence in the UK.
"It comes at a time when INNSiDE by Meliá is expanding the brand across the UK, Europe and Asia; with our new opening in Newcastle imminent and Liverpool following this summer.
"Gino D'Acampo is an obvious choice for us, due to its modern and stylish dining experience, and its successful internal operational structure.
"We will create unique experiences with Gino D'Acampo, creating a dining hotspot for locals, business and leisure travellers alike."
Gino D'Acampo added: "After many years of talking to Meliá about a partnership I am super excited to be working with Garry and the team.
"I want the restaurants to not only provide great Italian food to hotel guests but to be a destination for food lovers to hang out from morning until night in cool surroundings.
"My team will be working in partnership with Melia to deliver the highest standard of food service for guests, whether they are dining in my restaurant, attending a conference or celebrating a special occasion. I cannot wait to get started."
INNSiDE by Meliá has hotels in 28 locations, spread across 10 countries with 13 additional properties in the pipeline. Upcoming new openings include INNSiDE Newcastle, INNSiDE Liverpool, and INNSiDE Lisbon.