Lake District hotel's £10m transformation now complete
X

Register for free to receive latest news stories direct to your inbox
Register
A Lake District hotel has re-opened with a new name following a £10m refurbishment.
Majority of the transformation at Lakes Hotel & Spa in Bowness-on-Windermere took place over the lockdown period as it moves to becoming a five-star establishment.
The hotel, formerly known as Burnside, was acquired by owner Richard Berry in 2014.
Since then, the works has included refurbishment of the spa, including the addition of a hydrotherapy pool and cabanas; the hotel's traditional pub has doubled in size; the main part of the hotel has been refitted; new suites have been created; the terrace outside the cocktail bar overlooking Lake Windermere has been extended and fire pits added.
An extra 13 full-time staff have been recruited, taking the total number of staff to 80.
Richard Berry said: "When I bought what was then called the Burnside Hotel in 2014, I could see that it was a fantastic building in a great location.
"But I was also impressed by its potential. There are 980 places in the Lake District where you can get a bed and a bathroom and I knew I could do something different here."
Work on the transformation had been happening for several years but accelerated following the first lockdown last year.
"The lockdown affected us in a dramatic way," said Richard.
"We had to cancel every single booking and the hotel closed for the first time since probably World War Two.
"On the first day of lockdown guests left by 11am and by noon we had our builders digging the footings for the extension to the hotel's West Wing, creating more balconies for hot tubs."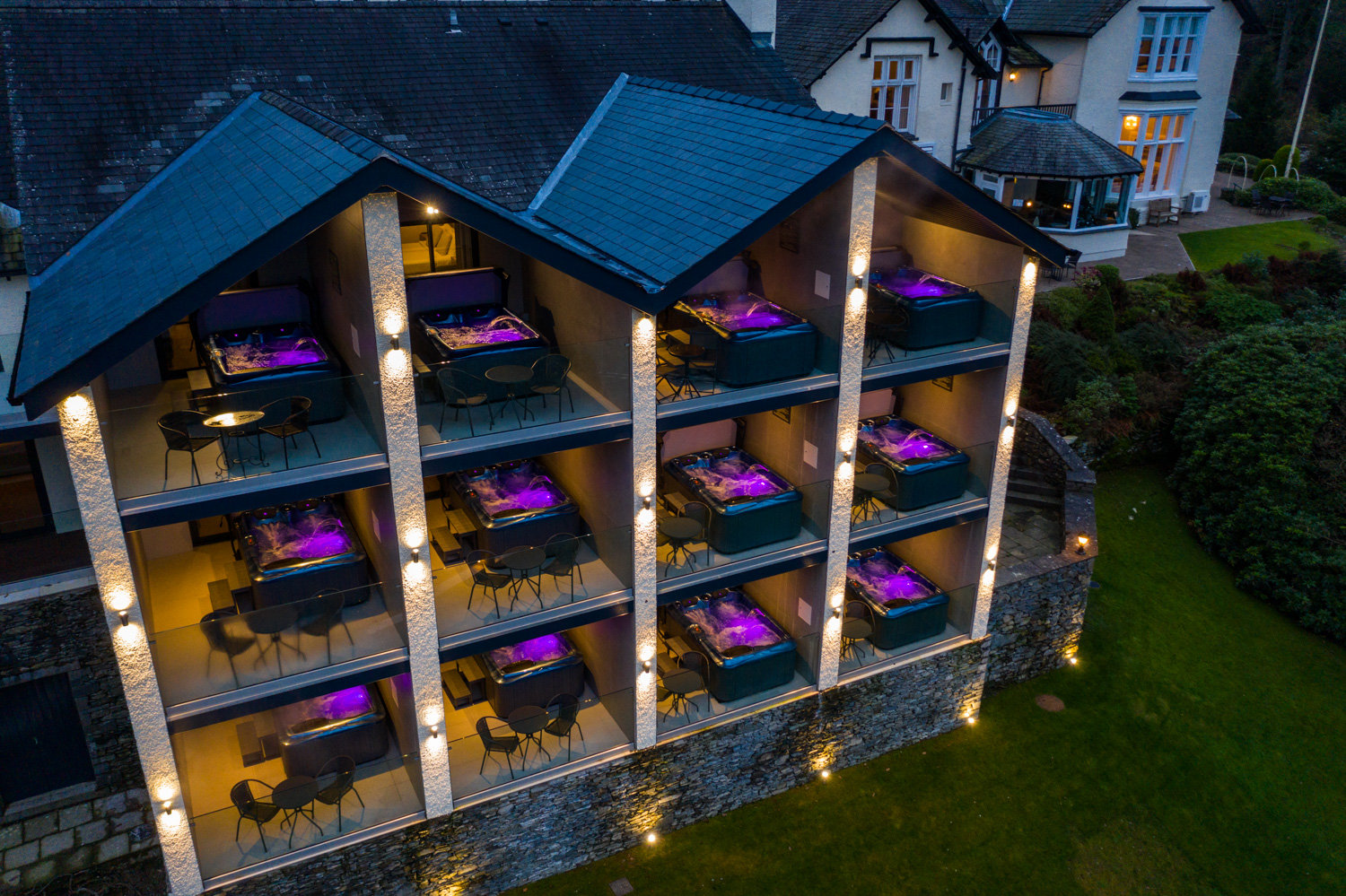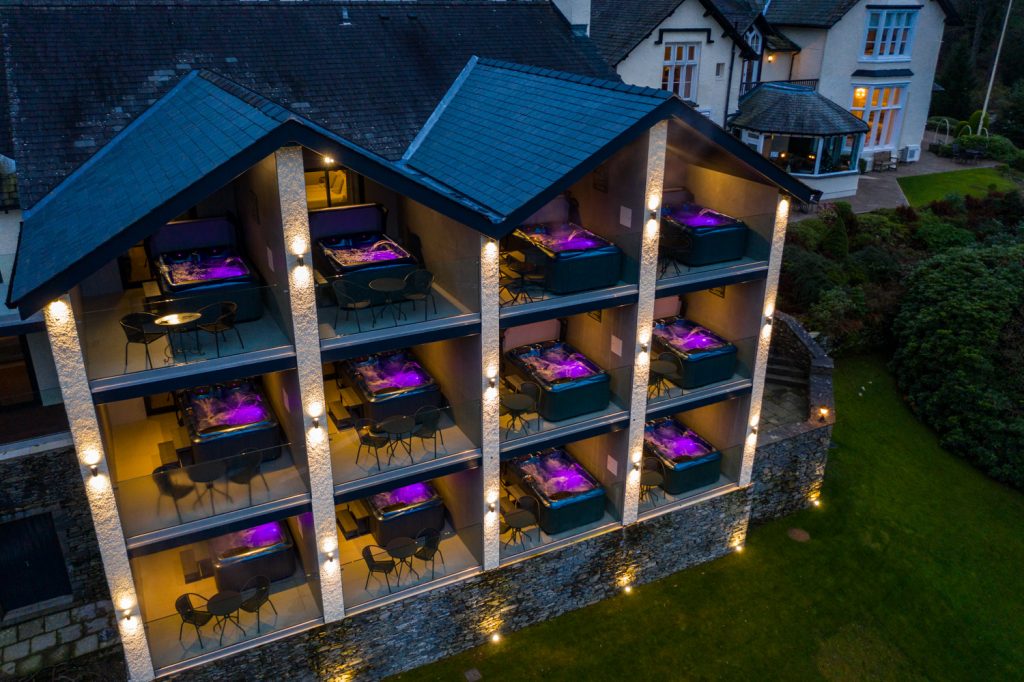 The major work on the West Wing means there are now 42 hot tubs on spacious hotel room balconies.
"We have installed a new water system throughout the hotel which allows us to empty all 42 hot tubs when guests leave at 11am and refill the water that is already heated to 38 degrees by 3pm for when new guests arrive."
Richard said strict planning rules meant that in much of the Lake District National Park hotels find it hard to modernise. But Lakes Hotel & Spa was not a listed building and was just outside the Bowness Conservation area so it was easier to get planning permission to develop.