Proposed planning changes risk disenfranchising communities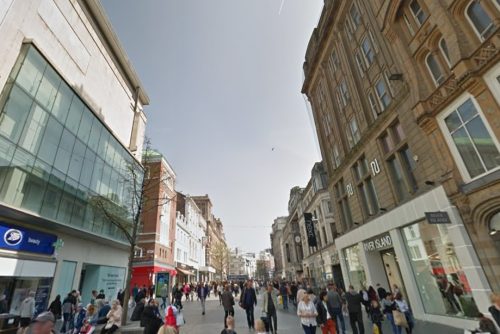 Liverpool BID Company boss Bill Addy says the Government's proposed changes to planning laws risk damaging the much lauded goal of creating a 15 minute city.
And he says it could damage the character and culture of high streets if change goes through without local communities having a say.
The 15 minute city is a residential urban concept in which all city residents are able to meet most of their needs within a short walk or bicycle ride from their homes.
However, Mr Addy, BID CEO and a Senior Fellow Institute of Place Management, says without proper scrutiny, turning empty units into housing risks communities having no say over the resilience and future of their neighbourhoods.
He says mixed economies mean thriving local communities, with a mixture of housing, local businesses, places to eat, shop and relax. In Liverpool, mini high streets are anchor points for local communities.
The Government is currently in consultation over changes to Permitted Development Rights. The proposed changes to planning laws mean full planning applications will not be needed to renovate unused buildings as residential or for any other use, outside of conservation zones.
This would put areas like Smithdown Road, Aigburth Road, high streets in North Liverpool and Church Street in the city centre at risk as they are not in conservation areas. The change of use would disrupt the ground level animation, damaging amenities for local communities and disproportionately affect cultural venues and activity.
Mr Addy said: "There has never been a greater opportunity to create the cities we need, but the changes to Permitted Development Rights, currently in consultation stage, will hinder the ability of high streets to evolve and adapt.
"The proposed changes to planning laws mean that full planning applications will not be needed to renovate unused buildings as residential or any other use for areas outside conservation zones.
"While there is a need to give empty units a new lease of life, without engaging with the local community – and that includes businesses as well as residents – we risk creating a two tier high street, where people feel they have no say, no control, and where developers can completely transform the character of a high street without a single individual being able to stop them."
He said lockdown showed local communities the power of their local high street, and the idea of the 15 minute city emphasises having everything you need within a few minutes of your front door. Turning embattled high streets over to residential risks upsetting the balance of these communities, damaging the ability to serve what the neighbourhood needs, he said.
"Cities always adapt and evolve. A century and a half ago, Church Street was residential, before it became one of the most fashionable and forward thinking retail experiences in Europe, with department stores and fresh ideas straight from Paris and New York to wow shoppers.
"It has continued to adapt, and while it has been a BID area, we have seen the retail heart of Liverpool develop into a mixed use economy, with space for shoppers, restaurants, cafes, coffee shops and more.
"What works in a BID is that businesses have a say in how a street or an area evolves and changes. They are able to say how a new development might improve, or negatively impact them. They feel invested, and having a say in your high street is vital if we are to bring communities together."
But he says the proposed changes to planning rules remove a voice: "There's a lack of protection for cultural venues. What if an empty unit is next to a bar, or music venue, that manages to reopen after this pandemic but then faces a new threat of a residential block that impacts their ability to stay open?"
The composition of ground level animation, which affects how people feel walking around neighbourhoods and streets, is severely impacted by this, he said.
And he argued that sub standard or low quality housing could have a detrimental impact on the city centre, which is a destination for visitors looking for retail, culture, business and more.
"We cannot risk a developer, who isn't invested in a local community, to change a high street without the agreement of their neighbours.
"We cannot risk our city centres, that are currently at the heart of a shared conversation about how they need to meet our new needs post-pandemic, being changed irrevocably without anyone having a say."