North West business briefs: Wigan Warriors; Liverpool FC; Avanti West Coast; Co-op; Winners Strength & Wellbeing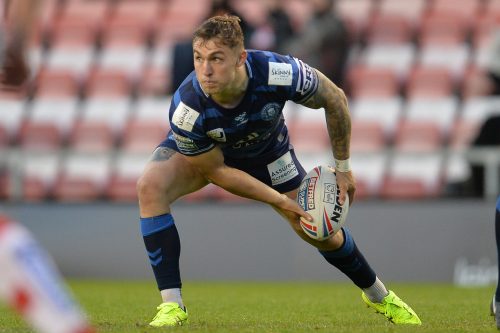 Rugby League's Wigan Warriors has signed a major multi-year partnership with fast growing healthy nutrition brand The Skinny Food Co.
Marking the brand's first sports partnership, The Skinny Food Co logo will appear on the collar positions of the first team playing shirts across men's and women's teams.
The Skinny Food Co's vast product range will also be incorporated into the club's high performance programme to support player diet and nutrition, while the two parties will collaborate on a series of fan engagement and community initiatives to encourage healthy eating and wellbeing.
Founded in 2018, The Skinny Food Co is stocked in major high street retailers including Morrisons, Co-op, Home Bargains, TK Max, SPAR, B&M Bargains and Lidl, plus in excess of 30 countries worldwide.
Wigan Warriors executive director, Kris Radlinski, said: "We are delighted to welcome The Skinny Food Co into our growing family of commercial partners. Health, diet and nutrition are a significant part of modern day sport, so we are excited by the opportunity to integrate The Skinny Food Co's range of great tasting, healthy foods and ingredients into our performance programme. Equally important is the opportunity to spread the word of healthy nutrition to the wider population which we will seek to do through content, fan engagement initiatives and community programmes."
Wayne Starkey, co-founder of The Skinny Food Co, said: "Wigan Warriors are an iconic Rugby League team as well as my local team, so it's an honour to be announcing an official relationship working together. The Skinny Food Co has always been about helping others to live healthier, more active lifestyles and we're excited to work with Wigan Warriors to truly make a difference in the community."
::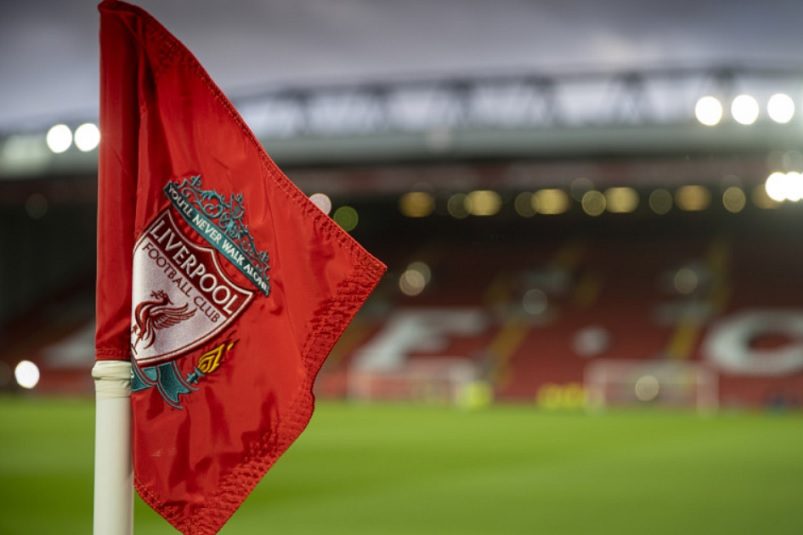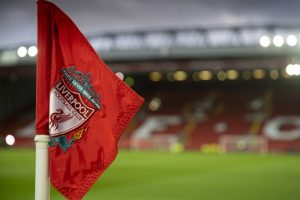 Liverpool FC has announced a new partnership with global energy drink company, Predator Energy, which will see the brand become the club's official energy drink partner.
As part of the global multi-year deal, the partnership will provide Predator Energy with the opportunity to promote its brands across the club's channels and engage with its global fanbase.
As part of the deal, the Predator Energy brand, which is available in more than 25 countries across EMEA, Latin America and soon to be South East Asia, will be permitted to use Liverpool FC players and the club's crest in its advertising and point-of-sale across its global sales network.
Matt Scammell, commercial director, Liverpool FC, said: "The Predator Energy brand promotes strength, endurance and courage – values that we very much share as a club. Values that enable us to push on to achieve success and meet the challenges that may come our way. We're excited about our new partnership and look forward to working with Predator Energy, as we strive to achieve our goals together."
Rodney Sacks, CEO and chairman of Predator Energy, said: "Predator Energy is proud to partner with one of the top global football clubs in the world. Our Predator Energy brand will use the diverse roster of world class athletes and team assets to help grow our presence throughout the globe and create unique experiences for our consumers."
::
Avanti West Coast has become the first UK train operating company to offer an additional class of travel as part of its services. Standard Premium will give customers greater choice and is available on all the West Coast Main Line operator's Pendolino services.
Sitting between Standard and First, customers will enjoy roomier seats, greater space and a guaranteed table. They will also have the option to purchase refreshments via the new 'At-Seat Order' feature where customers can have items delivered to them without moving from their seat.
The new class is initially available to buy as an upgrade on the day of travel, with Advance purchase tickets on sale from July for travel from September. Single journey upgrade prices range from £15 for Birmingham to London to £30 for Glasgow to London.
Standard Premium was developed following initial market research and then successful trials last year and more recently, with customers taking part in the trials asked to rate their experiences and help shape the new product. Figures showed 96% of respondents said they were either "highly likely" or "likely" to upgrade to Standard Premium for future journeys, citing extra space as a key benefit.
Phil Whittingham, manager director at Avanti West Coast said: "This is the first major step in our transformation of services on the West Coast. Together with our upcoming First Class service which will lead the industry, and the complete refurbishment of the Pendolino fleet, Standard Premium will set a new benchmark for UK rail travel."
::
The Manchester-based Co-op has pledged almost £500,000 to Greater Manchester Fire and Rescue Service, supporting 41 apprentices on two-year programmes.
Supporting a cohort last summer and another which started in the autumn, the Co-op has pledged £492,000, working out at around £12,000 per firefighter. The funds to support the firefighters come from Co-op's apprenticeship levy.
On Monday (May 17), Co-op Group CEO, Steve Murrells, visited Manchester Central Fire Station. He met with assistant chief fire officer, Leon Parkes, station manager, Dave Wilson and firefighter apprentices Ryan Mather, Aaron Crawley and Craig Austin to learn more about the station and the apprentices.
Steve Murrells, said: "As a champion of social mobility, we know how apprenticeships form a vital part of the lives of thousands of people as they start their careers – and vital for the UK economy. It's great to see our levy being used to help frontline fire and rescue service, as they learn vital skills needed to help save lives. It's another great example of the Co-op's commitment to communities."
GMFRS assistant chief fire officer, Leon Parkes, said: "Our apprentice firefighters are a valuable asset to the service, as we continue to transform GMFRS into a modern, progressive organisation. Our fire stations and serving crews welcome the arrival of apprentice firefighters who work hard to develop their skills and knowledge to provide the best service possible for their local communities. We'd like to thank Co-op for their continued support through the Levy Matchmaking Service, which has allowed us to train our apprentices to a high standard and keep Greater Manchester safe."
::
A women-only strength and wellbeing studio has opened in the heart of Cheadle, on Stockport Road.
Winners Strength & Wellbeing Studios says it provides women of all ages with a safe and comfortable space to train, promoting positivity, wellbeing, confidence, empowerment, kindness, strength, support and dedication, with plans to roll out across the North West over the next couple of years.
Founder Chloe Blair, a passionate personal trainer who herself has had her own journey of mental and physical struggles, wanted to open a studio with the aim of creating a community of strong, confident women. She said this is the first of its kind in the North West, offering seven class styles specifically designed for women, as well as wellbeing workshops, all with the intention of helping women reach their mental and physical goals.
Chloe said: "As a PT I recognise that the fitness industry ostracises many women who actually need it. Gyms can be intimidating for many women and access to mental health resources are often limited.
"My aim is to create a space that tackles both issues. A space where women feel comfortable to push their fitness limits whatever level they are, and where they can get access to wellbeing workshops to help give them the tools to live a more positive and confident life."