Regional REIT to shift focus from industrial sector and concentrate on office market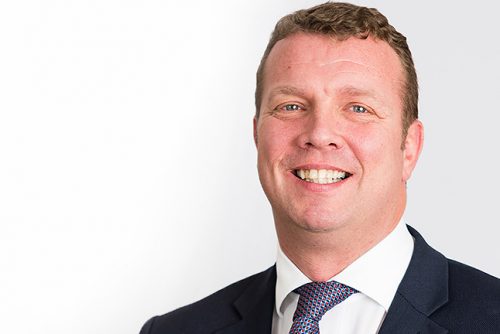 Property group Regional REIT is looking to offload its industrial portfolio in a shift towards the office market, it revealed in a first quarter trading update today.
The regional real estate investment specialist, which has offices in Manchester overseeing properties throughout the North West, said it completed a number of lease renewals during the quarter, achieving rental uplifts of 6.4% versus the prior rent level.
Retention rates remain high at 71.4% by area and 79.3% of units with lease renewals remain occupied.
The group has exchanged on 12 new leases, totalling 71,598 sq ft. When fully occupied these new leases will provide £0.9m per annum of rental income.
Stephen Inglis, chief executive of London & Scottish Property Investment Management, the asset manager of Regional REIT, said: "As lockdown restrictions are relaxed across the UK we are beginning to experience an increasing engagement with potential occupiers.
"Our vibrant workspaces, such as our newly refurbished Coach Works in Leeds, which is occupied by FTSE 100 constituent St James's Place Wealth Management Group, are positioned to ensure Regional REIT remains the regional office space provider and brand of choice.
"As previously announced, the board is convinced that the supply and demand balance of the office sector, together with the asset manager's specialist operating platform and experience, will continue to maximise total shareholder returns over the long term.
"As such, we continue to investigate the disposal of all other commercial property sectors, particularly the industrial sector, whilst tracking exciting acquisition opportunities which will continue to deliver on our strategy."
As at May 14, 2021, the rent collection for first quarter rent due has increased to 96.1% from 90.4%, as previously announced on April 21, 2021.
The 96.1% comprises 93.8% rents received, monthly rents of 1.2% and agreed collection plans of 1.1%, which compares favourably with the rent received of 89.6% for the equivalent period in 2020.
As an indication of the improving market conditions and ever stronger rent collection, the company said it will pay a dividend of 1.60p per share for the period January 1, 2021, to March 31, 2021, an increase of circa seven per cent from the previous quarter's dividend of 1.50p per share. The dividend for the corresponding first quarter period last year was 1.90p per share.
As at March 31, 2021, the portfolio comprised 153 properties, 1,245 units and 874 tenants, totalling circa £734.7m2 of gross property assets, with a gross rent roll of approximately £62.8m per annum.
Offices, by value, constituted 83.5% of the portfolio (December 31, 2020: 83.5%), industrial sites 11.2% (December 31, 2020: 11.1%), retail four per cent (December 31, 2020: 4.1%), and other 1.3% (December 31, 2020: 1.3%).
England and Wales represented 82.7% (December 31, 2020: 82.7%) of the portfolio with the remainder in Scotland.
Capital expenditure amounted to £2m, compared with £8.8m at December 31, 2020.
During the reporting period, activity included AM London taking two new leases (16,390 sq ft) for 10 years with a five-year break option at Oakland House in Manchester. In aggregate, the rent amounts to £188,658 pa (£11.51/sq ft).
HSS Hire Service Finance also leased 21,852 sq ft of space for one year at a rent of £187,053 pa (£8.56/sq ft) at Oakland House. Former leases to HSS Hire Group Services terminated by agreement given the threat of CVA with outstanding arrears almost collected in full.
At Dovecote Business Park, Manchester, a new lease has been signed with Genpact (UK) for 9,701 sq ft of space. The lease is for five years with a break option in 2024 at a rent of £160,133 pa (£16.51/sq ft) plus car parking of £12,000 pa.
And at the Genesis Business Centre, Birchwood, Warrington, Naue Geosynthetics renewed two leases for a further three years with break options in 2021 and 2022 at a combined rental income of £26,250 pa (£14.80/sq ft) on 1,774 sq ft of space.
Since March 31, 2021, the company has agreed a deal with C&D Foods (Driffield) to renew its lease for 2,607 sq ft at Portland Street, Manchester, for a further five years to 2026 with a break option in 2024 at a rental income of £55,384 (£21.24/sq ft), which is an increase of 21.5% against previous rental income.
At Mochdre Commerce Park, Colwyn Bay, 7,714 sq ft of space has been let to City Plumbing Supplies Holdings at a rent of £34,000 pa (£4.41/sq ft) for a period of 10 years with the option to break in 2026.