Britannia Hotels checks in to buy landmark Southport property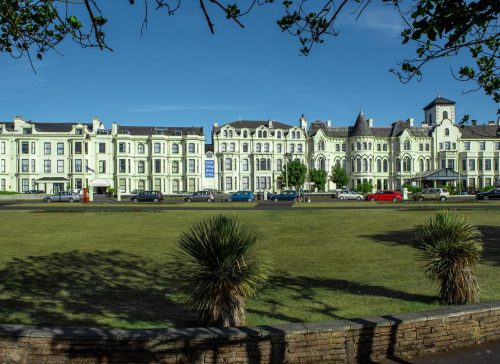 Business property adviser, Christie & Co, announced today that the Royal Clifton Hotel & Spa, a landmark 120-bedroom hotel in Southport, has been sold to Manchester-based Britannia Hotels for an undisclosed sum.
Originally built by local architect Thomas Withnell in the 1850s, the Royal Clifton Hotel is a renowned Southport building boasting an extremely impressive and imposing Victorian stucco façade.
The hotel sits in a prominent location directly on Southport's promenade overlooking the Marine Lake, King's Gardens and beach, and is only 100 metres from Lord Street, the town's main shopping boulevard.
The business, which traded within a franchise agreement under Best Western, has been owned and operated by D'Urberville Hotels since 2015 and came to market through Christie & Co as part of the company's planned exit strategy.
The sales process, which valued the property at more than £6m, generated a high level of interest and viewings with a wide range of buyers, from local developers to national hotel operators, which resulted in nearly 20 offers on the hotel.
Ryan Lynn, director of corporate hotels at Christie & Co, handled the sale and said: ''We started this proceed towards the end of 2019 and, despite the effects of COVID, we were able to utilise our buyer network and generate an impressive amount of interest in the hotel, running multiple bidding processes which finally came to a head with completion last week.
"This emphasises how strong the market is and the current demand from buyers for hotels in the UK, particularly the North West, due to the booming staycation market."
Last December, Britannia was ranked the UK's worst for the eighth consecutive year.
The group was the only firm to receive just one star out of five for cleanliness following the survey of more than 4,000 people by consumer group Which?
The privately-owned group includes The Britannia and Sacha Hotels in Manchester city centre and the Adelphi in Liverpool.