Hotter Shoes heading for flotation later this year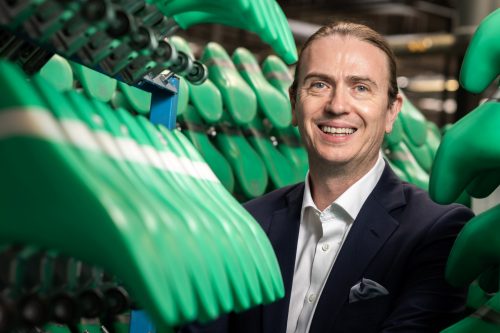 Hotter Shoes, the Skelmersdale-based shoe manufacturer, is to be floated on AIM later this year.
Its owner, Electra Private Equity, announced its intention to float the firm, along with another of its ventures, TGI Fridays.
It follows its disposal of Sentinel Performance Solutions last month for £22.2m, compared with a valuation of £10.9m in September 2020.
Electra chairman, Neil Johnson, said: "With the recent sale of Sentinel, we enter the final stage of our strategy with confidence, having returned over £2bn to shareholders since October 2016.
"The new management teams at our two remaining larger portfolio assets, Fridays and Hotter, have performed admirably through the pandemic, not just sustaining their businesses in the most difficult circumstances, but also transforming them.
"In light of this, and their potential for further significant longer term value creation, the board has decided that the optimal outcome for shareholders is likely to lie in a capital market solution for both businesses."
He added: "It is our intention to demerge Fridays onto the FTSE Main Market late in the third quarter of this year and, subsequently, in the fourth quarter, to bring Hotter on to AIM through reclassification of the Electra entity. Plans are well advanced for both listings."
Hotter closed 59 stores and axed hundreds of jobs in a restructuring last year, heralding a refocusing on the online retail model.
Electra said that, following the implementation of its 'direct to consumer' operating model in October 2020, Hotter continues to perform strongly with focus on its 'freesole', 'cushion +' and 'stability +' product ranges which incorporate differentiating technology to meet customers' needs beyond the core brand promise of uncompromising comfort and fit.
Hotter's UK online like-for-like sales growth in the seven months to the end of April 2021, was 30%.
Online sales in the UK and US contributed 68% of total sales in the seven months from October 2020, up from 54% in the prior year on an like-for-like basis.
EBITDA in the seven months to the end of April 2021 was eight per cent ahead of proforma EBITDA for the continuing business in the year to January 2020, which indicated pro-forma full year EBITDA of £5.4m.
By March 31, 2021, Hotter's net debt stood at £12m.
Electra said Hotter has an opportunity for growth as a digital direct to consumer business serving its existing UK and US markets, supported by a small, strategic UK retail estate.
This leaves it free of the significant constraints imposed previously by its large retail network and the consequential impact on product range, margin erosion across channels and working capital inefficiency.
It said, while Hotter is relatively early in the demonstration of sustained growth and profitability in its new model, the resilience and performance to date give Electra grounds for confidence in its development as an increasingly profitable digital business serving its target demographic of over-55-year-olds in the UK, the US and beyond.
Earlier this week, Hotter, headed by chief executive Ian Watson, announced it had launched its biggest people development programme.
The UK's biggest shoe manufacturer said it aims to upskill its teams across several specialisms, enabling the business to respond quickly to customer orders.