New SME bank strengthens regional presence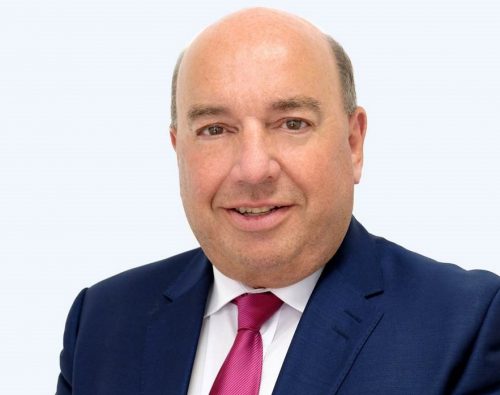 Recognise Bank, one of the UK's newest SME banks, has announced that it is expanding its presence in the North West by recruiting five additional colleagues at its Manchester office on Blackfriars, taking the total headcount to 15.
The move comes as Recognise prepares to receive its full banking licence, enabling it to offer an even greater range of lending and savings products.
The bank was created to help the UK's growing small and medium-sized businesses that it believes are increasingly being ignored by the mainstream banks.
Although Recognise uses the latest cloud-based technology to power its services, at the very heart of its proposition are experienced, regionally based, relationship managers (RMs) who will provide a personal service to its SME customers.
Key amongst this regional footprint is Manchester and the North West, an area that Recognise believes will be at the forefront as the UK opens up after the pandemic, with ambitious smaller businesses and entrepreneurs helping to re-energise the economy.
The expansion of the Manchester hub is also close to the heart of Bryce Glover, deputy CEO and co-founder of Recognise, who was born in the North West and began his financial services career in the city.
He said: "My first job in banking was on King Street in Manchester in the early 1980s and I spent over 25 years based in Manchester city working for several banks."
"The opportunities that exist in Greater Manchester and the North West for growing businesses are enormous, which is why we have chosen to make it one of our prime business hubs and to invest in the great team we are building here. We are already handling a stream of new deals in the North West, part of nearly £450m in new loan applications we have received nationwide, since we were authorised as a bank in November last year.
"As the UK and the North West emerges from the pandemic, we are confident that there are many ambitious small and medium-sized businesses, including property investors, who will be looking for opportunities to grow.
"Recognise is ready to support them with bespoke lending and very shortly with savings products. I look forward to spending time with the North West team helping to build our presence.''
Recognise is a relationship-led but digitally enabled bank, it was created to deliver a very different kind of banking experience to the UK SME sector, which it believes is currently under-served by inflexible mainstream banks.
Recognise currently offers loans of between £100,000 and £5m, and its technology ensures quick decisions, efficient loan processing and accelerated execution timescales. Dedicated RMs mean SME customers have direct access to people who understand their business, as well as the industry and the region in which they operate.
Through its range of Working Capital, Bridging and Commercial Property Loans, as well as loans for professional practices, with Professional Buy-To let Loans being launched in the summer, Recognise aims to lend £1.5bn to SMEs over the next five years.
Once the bank receives its full banking licence it will also be launching a range of FSCS protected personal savings accounts in the early summer, with business savings accounts to follow soon after.