People: Armstrong Watson; Anwyl Homes; New Care; Pixel Kicks; English Lakes Hotels Resorts & Venues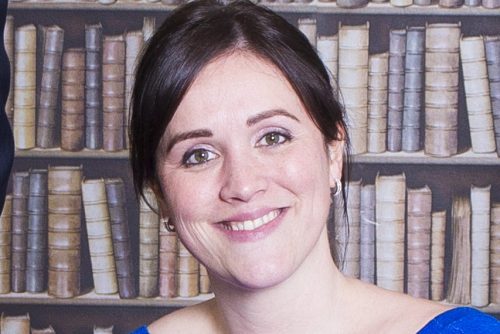 X

Register for free to receive latest news stories direct to your inbox
Register
Armstrong Watson, accountants, business and financial advisers, has promoted Becky Bowness to tax partner, just two years after joining the firm.
Becky was appointed as corporate tax director from Big 4 accounting firm PwC in 2019 and has since played an integral role in the development of Carlisle-based Armstrong Watson's services to significant regional corporate businesses across the North East and Cumbria.
She has extensive experience advising entrepreneurial businesses of all sizes including listed businesses and international groups across all sectors and now leads Armstrong Watson's corporate tax practice.
She said: "I am thrilled to become a partner at Armstrong Watson. My fellow partners are truly collaborative and supportive, and this is such an exciting opportunity.
"I cannot thank the fantastic team I work with enough for all their incredible commitment, hard work and support, particularly through the unreal challenges of the past 12 months.
"It is testament to the commitment and resilience of our firm that we have been able to promote through all levels up to partner during this last year and I am so excited to lead our corporate tax practice in supporting our fantastic and exciting clients through the next phase of our new normal."
Becky's career began in Carlisle, where she advised clients across the North of England for 12 years before working in PwC's New York office and its London International and M&A tax teams.
Despite the pressures of the pandemic, Armstrong Watson has stuck to its ambitious growth plans, actively nurturing talent as well as recruiting during the crisis, and Becky's promotion is part of the firm's continued investment in its growing tax practice.
Chief executive, Paul Dickson, said: "Becky's promotion is a key milestone in the development of Armstrong Watson's tax team, as we look both to ensure that we can meet the more sophisticated needs of our client base in challenging circumstances, as business becomes increasingly international and more complex, and to grasp the opportunities to look after the requirements of significant regional businesses looking for local advice of the highest quality.
"Becky has strong technical and commercial skills and a passion for excellent client service. Her wide ranging capabilities and extensive experience will ensure that we can continue to meet the needs of our clients and to help them grow and prosper."
::
Two new trainees have joined Anwyl Homes as the company's Lancashire business continues to grow.
Hayley Hughes has been taken on as a trainee sales adviser, while Alex Hetherington is working in the commercial department.
Hayley graduated from Bangor University with a First-Class integrated Masters Degree in Geography. Like many others, her original career path was rerouted by the pandemic. She said: "I'd originally been offered a job as cabin crew but because of COVID that didn't happen. I started looking at industries with similar customer service skill sets and approached Anwyl by sending in my CV.
"I've only been with the company a few weeks but I'm starting to get to grips with everything. It's not just a case of selling a house and handing over the keys – there's a lot more to the process from the customer's initial enquiry to completion, dealing with solicitors, mortgage advisers and keeping everyone up to date. I'm learning everything from scratch but it's amazing how much you can pick up shadowing someone and I'm now able to cover sites on my own."
Hayley, 23, from Fleetwood, has worked at developments across Anwyl's Lancashire patch, including Longridge, Barton, Burscough, Knowsley and St Helens.
Since joining the company, Hayley has enrolled on the Future Talent Network (FTN), online knowledge and support hub recently launched by the HBF for new entrants to the home building industry.
Prior to joining Anwyl, new commercial trainee Alex Hetherington had been working in a restaurant and for his dad's construction recruitment business.
He said: "I saw some of the different roles people were being placed in and started thinking about becoming a quantity surveyor.
"I contacted Anwyl's commercial director and after being interviewed was offered a position as commercial trainee, where I'm spending my time between buying and procurement and the quantity surveyors."
Alongside working at Anwyl's Buckshaw Village office, Alex, 20, from Wigan, will be studying for a BTEC Level 3 in Construction and the Built Environment at Wigan and Leigh College.
Managing director of Anwyl Homes Lancashire, John Grime, said: "Creating career opportunities for young people is important for the growth of the Anwyl business and the future of the housebuilding industry. Hayley and Alex have both shown great enthusiasm and a strong work ethic in making their initial approaches to the company. I'm sure they will have bright careers ahead of them."
Anwyl Homes Lancashire directly employs nearly 60 people and is now active at nine locations in Lancashire, Merseyside and Cheshire. Its newest developments are in Barton, Burscough and Warton, in Lancashire, and Winnington, Cheshire.
::
Fast growing care home operator, New Care, has appointed Sara Allton from Blackpool as CQC-registered manager at The Hamptons, its care facility located off Main Drive on Heyhouses Lane in Lytham St Annes.
In her new role, Sara takes responsibility for the state-of-the-art 76-bed care facility, its residents and 100-strong employee team. She will work consistently to ensure the home provides the very best quality of care and that every resident receives person-centred individual care in a safe and dignified manner.
She is also tasked with ensuring the home complies with Care Quality Commission (CQC) regulations and will oversee ongoing training and development to ensure the team meets New Care's exacting standards and the needs of the community of residents who call the care centre their home.
Well qualified for her new role, Sara was previously manager at another care home in the North West. She is also a registered nurse with many years' experience, has a Diploma of Higher Education in Nursing and a Post Graduate Certificate in Healthcare Leadership.
Sara said: "I am delighted to join this wonderful team at The Hamptons and aim to maintain the high standards already established while working with my deputy and the wider team to develop the service even further to ensure that it is the best available in the local area."
Sara has continued with her personal development and undertaken various healthcare and business courses during her professional career including Designated Safeguarding Officer, NVQ Level 5 Operational Business Management, Registered Managers Award, Level 4 Safeguarding Trainer, IOSH and AECI to ensure she remains at the forefront of delivery of quality care and business operations in her field.
::
Pixel Kicks, the Manchester-based full service digital agency, has appointed Faye Valentine as its newest senior social media executive.
Faye joins from Archie's, the Manchester takeaway-diner chain, where she ran its social media channels and PR. She worked there for two years, and during that time she masterminded a complete overhaul of the brand's social accounts.
In her new role Faye will be devising, planning and executing the social media strategies for Pixel Kicks' roster of clients across the main social platforms. Her focus will be on creating high quality, eye catching content matching individual brands' images and tones with the aim of delivering brand awareness, community growth, traffic and revenue. She will also be developing influencer marketing strategies.
Chris Buckley, Pixel Kicks managing director, said: "Over the past couple of years, Faye has built up some solid experience at what is a growing and much loved Manchester institution, so we are delighted that she is now part of the Pixel Kicks team. Her insight, ideas and creativity chime with what we are all about so I'm sure she's going to be a fantastic addition to the team."
Faye said: "Pixel Kicks had been on my radar for a while as I had seen, and been impressed by, their web development and digital marketing work.
"When I found out there was a career opportunity for a social media executive, I felt like I could be a natural fit. I'm now looking forward to helping the company grow and adding real value."
::
A hospitality professional from Windermere has used her training and skills development to land a new managerial role.
Inspired by the attainment of industry-led qualifications, Klara Labuz has taken up the new post with Lake District-based hotel group English Lakes Hotels Resorts & Venues.
Based at the group's flagship venue on the shores of Windermere, Low Wood Bay Resort & Spa, Klara is the new office manager for the hotel's spa, health club, marina and watersports centre.
Klara joined the group as a receptionist in 2013. She was promoted to a shift leader, and quickly learned more about the business and organising a team. She was encouraged to progress through a number of NVQ courses, including Front of House Hospitality Level 2, Hospitality Supervision & Leadership Level 3 and a Diploma in HR management.
She said: "I'm thrilled to have landed this new role and excited to take on my new responsibilities. I love working here at Low Wood Bay, the sheer variety of the job and the family culture of the business.
"Since I started in 2013, I've had so much encouragement and support from my managers to study and progress, and a level of trust in my training and experience, too, which helps boost confidence."
English Lakes Hotels Resorts & Venues group leisure manager, Michael Kay, said: "Klara's promotion to a more senior role is richly deserved. Her training has helped to bring out her leadership skills and it's no surprise to us that she has moved up the career ladder with the group so quickly."