North West business briefs: Knight Frank; Inciner8; Liverpool FC; Browne Jacobson; eQuality
X

Register for free to receive latest news stories direct to your inbox
Register
A rapid rise in the number of electric vehicles across the UK presents an opportunity to support high street and out of town retail and an additional income stream for landlords, according to the latest research from Knight Frank.
The number of Ultra Low Emission Vehicles (ULEVs) registered across the UK, the vast majority of which are Electric Vehicles (EVs), rose by 52% during 2020, up from 245,000 in the third quarter of 2019 to 373,000 in the same quarter 2020. The North West saw the biggest percentage increase year-on-year of any region with 14,814 new electric vehicles registered in 2020 – up from 3,772 in 2019.
The increase provides both a challenge and an opportunity for real estate owners, according to Knight Frank. The agency has been appointed by Osprey Charging to acquire sites across the UK for rapid electric vehicle charging hubs.
Retailers have been adapting to a structural shift towards e-commerce and have been amongst the hardest hit by the pandemic restrictions, but shopping centres and retail parks could be amongst the winners from the growth in electric vehicles. The need to charge electric vehicles provides an incentive for EV drivers to visit and spend time at locations where fast and rapid charging points are available, which, for retailers, could help to support out-of-town shopping centres and retail parks.
David Goatman, head of energy, sustainability and natural resources at Knight Frank, said: "Across all kinds of real estate, from residential and retail to logistics and commercial offices, there is a shortage of charging points and a growing need for investment. As the shift to electric vehicles continues to gather momentum real estate asset owners need to consider now whether or not their assets have sufficient EV charging infrastructure to meet current and future occupier demand."
Paul Partington, head of property asset management at Knight Frank Manchester, said: "Availability of charging points has previously been a concern for the consumer, but there are signs that this is about to change. Just recently in an area local to where I live, I have seen a traditional filling station close down and redevelopment is now under way to open a new rapid charging hub. A positive sign that the electric vehicle revolution is gathering pace."
::
Southport-based Inciner8, which delivers waste management solutions across the globe, has begun working with the Ministry of Defence (MOD) to provide equipment that will ensure the safe, environmentally responsible disposal of waste at multiple overseas military camps.
The contract comes as military forces seek to reduce their environmental impact on the landscapes within which they operate and utilise state-of-the-art technology to eradicate the potential spread of disease by medical waste.
Following a successful tender process managed by MOD supplier, Marshall, it called on Inciner8 to create an air portable incineration solution that matched the MOD's detailed requirements. Designed to exact specification, the incinerators fit within MOD containers, allowing them to be airlifted into position at a moment's notice. They operate with minimal assembly and straight forward control settings on arrival.
Designed to burn Type I-Type IV pathological waste, including infectious and contaminated 'red bag' surgical dressings and plastic test devices, as well as general waste, the incinerators inhibit the spread of disease. The global spread of COVID-19 and other recent epidemics, including Ebola and SARS, has highlighted the need for safe waste solutions, which Inciner8 provide.
Mike Melia, managing director at Inciner8, said: "We have a dedicated team that has worked tirelessly to provide the Ministry of Defence with a solution that meets their requirements exactly. We have worked with peace-keeping missions across the globe, and many of our engineers have personally visited camps worldwide to install incinerators. We have an in-depth understanding of the complexities at play in the formation of forward operating bases. Ease of transport, use and maintenance are key. Our engineering is robust and reliable, even in extreme circumstances."
::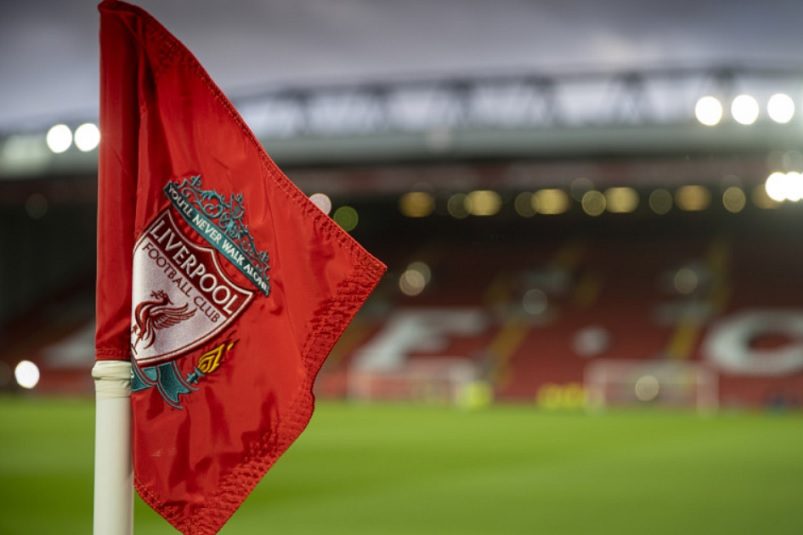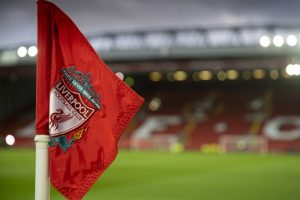 Liverpool FC's Anfield stadium will trial the temporary installation of seats with safety rails in two areas of the ground following a safety review by the Sports Grounds Safety Authority (SGSA).
The review highlighted that during matches persistent standing in the Kop and Anfield Road lower tier are an issue that needs to be addressed to ensure supporters' safety.
The SGSA's regulatory focus is on reducing persistent standing risks in stadia and avoiding potential crowd collapses. Research commissioned by the SGSA around the management of persistent standing areas has evidenced in its emerging findings that the installation of rails increase safety within all-seater stadia.
LFC has had a management plan for persistent standing at Anfield for many years but, following the SGSA's most recent review, it is now advising to install safety rails. The Kop and Anfield Road Stand will see a total of 7,800 seats updated in the trial which will begin from the start of next season. Around 1,800 new seats will be located in the back of the Kop and 6,000 in the Anfield Road Stand lower tier. Anfield will remain an all-seater stadium and the trialled areas with the new seats and safety rails are not 'safe standing' areas.
Andy Hughes, Liverpool FC managing director, said: "The safety of our supporters when they come to Anfield is our absolute priority and we are fully committed to working with the SGSA on the trial of these new seats at Anfield. It is critical that we listen to the experts and deliver their recommendations to address this safety issue."
::
Law firm Browne Jacobson will play an important part in helping to drive positive change around equality, diversity and inclusion in the legal profession after becoming signatories to the Women in Law pledge and the Business in the Community (BITC) Race at Work Charter .
The Women in Law pledge was set up by The Law Society in partnership with the Bar Council of England and Wales and the Chartered Institute of Legal Executives (CILEx) to encourage law firms and professionals to make a firm commitment to promote and champion gender equality within their firms and on behalf of the legal sector.
The Race at Work Charter looks to organisations to commit to tackling the barriers that Black, Asian and ethnic minority people face every day in the workplace. Browne Jacobson joins a host of public and private sector businesses who have made this public commitment.
Browne Jacobson's senior partner, Caroline Green, who is the internal sponsor for the Women in Law pledge said: "We have a responsibility as a business to drive positive change. Signing up to both the Women in Law pledge and the Race at Work Charter are important steps in reaffirming our commitment to building a more inclusive culture within our business and contributing to a fairer and more equal society."
Partner, Bridget Tatham, who is the internal sponsor for the Race at Work pledge said: "Whilst the data shows that there is greater representation of Black, Asian and ethnic minorities within law compared to some other professions, it also tells us that there is continued disparity and a lack of representation, particularly in leadership roles. We are committed to addressing the barriers which present as obstacles to the recruitment and progression of Black, Asian and ethnic minorities in the legal profession."
::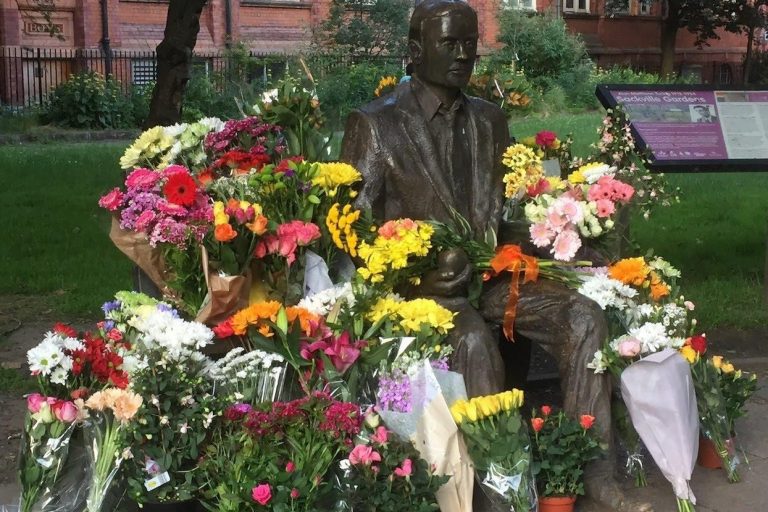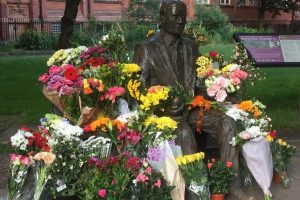 Every year since 2013 people have been leaving flowers at the foot of the Alan Turing memorial in Manchester's Sackville Gardens on his birthday, June 23. The project, led by Dr Joe Reddington, founder of eQuality Time, has two goals.
First, to raise money for Special Effect, a charity which uses technology to put fun and inclusion back into the lives of people with physical disabilities by helping them to play video games. Since laying that first bunch of flowers in 2013, the event has raised more than £9,800.
And, secondly, to remember the profoundly impressive Alan Turing, the brilliant mathematician most famous for his crucial role during WW2 in cracking the ENIGMA coded messages. This enabled the Allies to defeat the Nazis in many crucial engagements, saving millions of lives. Because his work was covered by the Official Secrets Act his work was never fully recognised during his lifetime.
Turing was prosecuted in 1952 for homosexual acts. He accepted chemical castration treatment as an alternative to prison. He died in 1954, from cyanide poisoning and an inquest determined his death as a suicide. Dr Reddington described how Flowers for Turing began: "At about Christmas in 2012 I was talking with some CompSci friends from various backgrounds and the subject of Alan Turing's statue in Manchester came up. I mentioned that I'd be in Manchester around the time of Turing's Birthday, and thought it might be nice to put some flowers at the statue as a recognition of a man who was very important to both history, and to the whole area in which we work.
"One thing led to another, and when we spoke to friends from other universities more and more of them wanted to be involved. So on the night of 22nd of June, three of us stood in front of Turing's statue in Manchester having carefully carried in 16 different flower bouquets that had been paid for by CompSci, and related subjects, postdocs and PhD students. It all went a bit viral after that, and the people of Manchester joined in with gusto – more flowers appeared, balloons, and a party hat. We've been doing it every year since."