Rockstar Spirits to hit Australian shelves this month as UK marks trade deal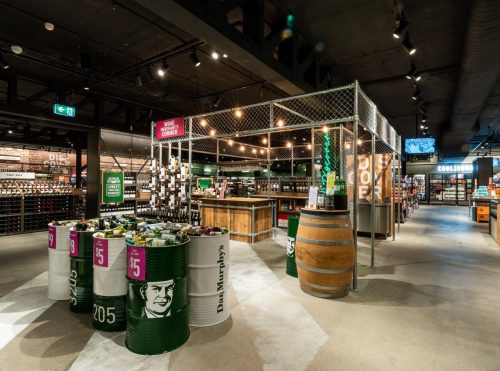 A Manchester rum brand that was recently backed by two Dragons' Den investors is set for expansion down under and is even working with the Department of International Trade to encourage more businesses to export.
Tom Hurst, founder of Rockstar Spirits, has secured a deal with Australia's largest supermarket chain, the Woolworths Group, to list four of its products across 240 Dan Murphy's shops.
Hurst recently won backing from both Touker Suleyman and Tej Lalvani when he appeared on Dragons' Den last week, with both taking a 4% stake for £12,500 each.
Rockstar has also been selected by the DTi to promote the historic trade deal with Australia following the Woolworths signing which will see tariffs on Rockstar Spirits exported to Australia drop by up to 5%.
Tom said: "We have recently secured a deal with the largest retailer in Australia, the Woolworths group, to roll out four of our products across their 240 Dan Murphy's bottle shops.
"This gives us an immediate footprint across the whole of Australia. We are already tendering to add new lines to the deal in 2022."
The first stock has arrived in Australia and is due to hit stores later this month.
"Whatever your view on Brexit we now need to look at as many opportunities for new global trade deals as possible," said Tom.
"Australia was my first choice of export destination as the reduction in tariffs and improved ease of movement will really help me to grow my business in this new market."
The UK this week agreed a free trade deal with Australia, saying it marked a "new dawn" in their relations.
The free trade agreement means it will cost less for British businesses to sell products like cars, confectionery and Scotch whisky into Australia.
The Department of International Trade has made a promotional video with Tom to promote the new trade deal and help encourage others to export to Australia.
"I will be heading over to Australia for a couple of months as soon as the Covid travel restrictions are lifted," Tom said.
If all goes well, we may look to base ourselves in Australia for part of the year. The increase in freedom of movement will be really helpful to make this happen," he added.