City round-up: SysGroup; Fluent Money Group; Yourgene Health; Byotrol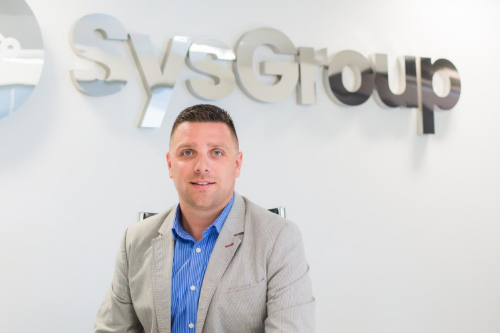 Cloud hosting provider SysGroup is targeting growth as lockdown measures ease, it said in its annual report today.
The Liverpool business, which opened a Manchester office in March this year, has turned a pre-tax loss last year into a profit.
While revenues dropped seven per cent to £18.13m in the 12 months to March 31, last year's pre-tax loss of £230,000 transformed into a £210,000 pre-tax profit this year.
Net debt of £70,000 last year has become net cash of £1.88m.
The company said it demonstrated resilience and relevance throughout the pandemic. It renewed a 36-month contract with the group's largest managed hosting customer, fully integrated its acquired businesses on a single platform, simpified its corporate structure, and managed to maintain customer satisfaction above 97%, despite the challenges of lockdown.
Following the close of the reporting period, the firm has opened its Manchester office to expand a sales and marketing presence, and completed refurbishment of the Newport office to bring it in-line with SysGroup culture and values.
Chief executive Adam Binks said: "I am pleased to report that the business has performed well over the last year given the significant challenges posed by a full 12-month period of lockdown restrictions.
"Improved Adjusted EBITDA and increased net cash, despite ongoing investment for the future, reflect our high levels of recurring revenues, strong operational controls and cash flow generative model.
"Further, I must once again pay testament to our fantastic team who have worked tirelessly throughout this exceptionally challenging time to ensure that SysGroup continues to thrive, and both the board and I are extremely grateful for their efforts."
He added: "As lockdown restrictions ease and greater economic certainty returns, I have no doubt that investment into IT will be a major priority for many business leaders, as the pandemic has made our industry more relevant than ever.
"With a clear market focus and with the operational developments made over the past year, SysGroup is well placed to take advantage of this anticipated growth.
"The strength of our balance sheet coupled with our supportive investor base will also enable us to continue to be a consolidator in a fragmented, growing market, and I look forward to the future with confidence."
::
Fintech firm Fluent Money Group, based in Horwich, is looking to recruit 70 staff, including 50 graduates, to its headcount as part of an expansion scheme.
The firm, which employs more than 350 people, has recently launched a graduate scheme 'Fluent Futures'.
Chief executive, Kevin Hindley, said: "This is a fantastic opportunity for talented graduates keen to make their mark and launch their careers. We've been reaching out to university graduates at North West institutions as well as those who are returning to the area after completing their studies.
"We're not looking for a background in finance, we're more interested in the graduates who bring fresh enthusiasm, the right attitude and creativity to our workplace.
"This pandemic has hit the younger generation particularly hard and many are worried about their prospects, unsure how long it will take for the business community to return to previous levels of recruitment. Our business has done well this year, despite the challenges, and we are keen to play a part in providing some great future opportunities for the right candidates."
In recognition of their graduate status, the roles will start on a basic salary of £21,500 which can quickly be increased to £25,500 within six months on successful completion of the training programme.
Delivering services through its multiple businesses Fluent Money (second mortgages), Fluent Mortgages, Fluent Lifetime (equity release), and Fluent Protect (insurance), the group has experienced consecutive record trading months in unprecedented times since last summer, as well as becoming one of the fastest growing equity release providers in the UK market.
Against the backdrop of COVID, the business has seen a 53% year-on-year increase in its lending volumes versus 2019. This equates to more than £1bn in its annualised lending run rate since July 2020.
::
Yourgene Health, the Manchester-based biotech specialist, said its wholly-owned US subsidiary has signed a Master Supply Agreement (MSA) with a leading US laboratory services provider.
The agreement provides the partner with non-exclusive use of the group's Ranger Technology, which was acquired with Coastal Genomics Inc in August 2020 and is expected to generate at least $1m over the life of the contract, with the potential for additional contracts to be awarded under the MSA.
The agreement is for an initial five-year period and is focused on non-COVID infection disease testing.
grants the partner non-exclusive access to the Group's Ranger® Technology for clinical applications using automated DNA size selection, with the initial focus primarily on non-COVID infectious disease testing.
The Coastal acquisition has enabled the Company to extend its offering for DNA sample preparation technology, allowing its customers and partners to access a wider range of diagnostic and genomics solutions in the US, Canadian and other international markets.
Yourgene chief executive, Lyn Rees, said: "We are thrilled to have signed an MSA with another prestigious diagnostic leader as we grow the company's blue chip partner base in the US, our largest addressable market.
"The MSA is also supporting the company's recent expansion into infectious disease testing. This latest agreement builds on the separate reproductive health supply agreement announced on 1 March 2021 in the US, and further accelerates our commercial footprint in the largest diagnostics market in the world.
"We respect the wishes of our partner to remain anonymous at this time, highlighting the competitive offering that underpins our Ranger Technology."
::
Daresbury-based hygiene group Byotrol said it is pleased to note new recommendations relating to support for alcohol-free hand sanitisers, set out in the recent Government-sponsored TIGRR report on the UK regulatory regime post Brexit, and published by the Prime Minister's Office.
The recommendations, once implemented, will formally put alcohol-free hand sanitisers on a level PR and regulatory playing-field with alcohol-based products, and will address confusion amongst consumers, healthcare professionals and business users about what is and what is not effective against bacteria and viruses such as coronavirus, provide support for effective alternative products, including to those people with skin-sensitivity or cultural, health or safety concerns relating to alcohol-based sanitisers, and increase consumer choice, promote broader compliance and, in turn, promote public health
Byotrol's alcohol-free, anti-viral 'Invirtu' hand sanitiser is formulated to pass all necessary test protocols and is already available in UK retail as Boots Anti-Viral Hand Foam, and in numerous NHS and UK workplaces under a variety of well known professional brands.
Trevor Francis, chief technology officer of Byotrol, said: "Many chemistries other than alcohol are effective against viruses and bacteria and indeed many are already being used by healthcare professionals, including surgeons. But alcohol-based products seem, to date, to have been – we believe incorrectly – favoured in advice from public agencies.
"This new report shows a very welcome pathway to creating a level playing field for alternative efficacious hand sanitisers in the UK, so promoting consumer choice and public health."