North West business briefs: WFEL; Wrights Food Group; Lancaster Uni; Lancashire Levy Transfer Network; Salix Homes

Stockport-based military bridge manufacturer, WFEL, is to supply a number of its Dry Support Bridges (DSB) to the Philippine Army under the Horizon 2 phase of the revised AFP Modernisation Programme.
The DSB systems can be deployed in around 90 minutes to provide temporary infrastructure and will be supplied with pedestrian walkways, for use in disaster relief operational situations, as well as other military scenarios. Intended for use by the Philippine Combat Engineers, the Dry Support Bridges will be manufactured at WFEL's production facility in Stockport and delivery will begin during 2023.
Ian Anderton, WFEL managing director, said: "We warmly welcome the Philippine Army into our ever-growing user base of DSB Military Bridging Systems. We are proud of the fact that the Dry Support Bridge is the world's most technically advanced, rapidly deployable military bridge of its type and has proven its worth in both combat and disaster relief situations time after time.
"By adopting the Dry Support Bridge, the Philippine Army is ensuring it has the future capability to quickly manoeuvre across wet and dry gaps in complex, physical terrain, including man-made gaps, ravines and rivers, as efficiently as possible and under the widest possible operational scenarios."
The Dry Support Bridge was initially designed and developed by WFEL for the US Army. It has been adopted by various countries worldwide, including USA, Turkey and Australia.
Switzerland has also acquired a number of Dry Support Bridges and is known to have extensively deployed the DSB as temporary infrastructure following flooding and other natural disasters.
::
Crewe food manufacturer Wrights Food Group has announced a sponsorship hat-trick for Crewe Alexandra Football Club, as it becomes its official hospitality champion.
Wrights is sponsoring the former Carlsberg Lounge, now the 'Wrights Lounge', providing pitch-side advertising and is the new, official pie supplier to the ground.
Crewe Alexandra head of commercial, James Beckett, said the support is welcomed by the club as the coronavirus lockdowns have impacted on all corners of the community: "This really is a perfect partnership for Crewe Alexandra as two local giants come together for the good of our community – and never was such commitment to, and confidence in the club, more welcome than now," said James.
"Wrights' investment is particularly timely because the COVID-19 pandemic continues to have a real impact on football clubs across the country. To have their support at this time is absolutely fantastic and gives the fans even more to look forward to when they can come back into the ground."
Wrights Food Group supplies its pies to a third of all clubs in the Football League. Group commercial director, Helen Bowyer, said: "Crewe Alexandra is a huge part of this town's culture, economy and local pride. As a business and a local employer, we consider it incredibly important to support our club now and look forward to a virus-free future together as the club and the players continue to bring so many benefits and enjoyment to local people."
::
Lancaster University has launched a new Level 7 Master's degree apprenticeship programme in process automation – the only apprenticeship of its kind in the UK.
This programme has been developed through the Partnership in Automation and Control Training (PACT), a consortium of companies in the sector. PACT current members are: ABB, AstraZeneca, AVEVA, BP, EEMUA, Emerson, GAMBICA, GSK, Honeywell, SABIC, Sellafield Ltd, and Worley.
Prof Jonathan Love, who will be involved in delivering the programme, said: "The degree apprenticeship is aimed at, and designed around, the needs of people employed in the chemical and process industries whose job is concerned with instrumentation, control and automation. It equips participants with the understanding, expertise and know-how to take their careers to the next level and assist their organisations in moving forward in this ever advancing sector."
The apprenticeship is based on the long established MSc programme, previously offered by Newcastle University and Imperial College, which has been transferred to Lancaster University where it is being delivered by the Department of Engineering in conjunction with the companies of the PACT group.
Prof Claudio Paoloni, head of engineering at Lancaster University, said: "This MSc in Process Automation is a step forward for Lancaster University's engineering department in embedding industry requirements and delivering comprehensive professional development through the degree apprenticeship scheme. The high quality of the programme, and the synergy with the industry members of PACT, will have a tangible impact on the progress of the employees attending and their organisations, supporting advancement of skills, knowledge and behaviours in this strategic area of process automation."
::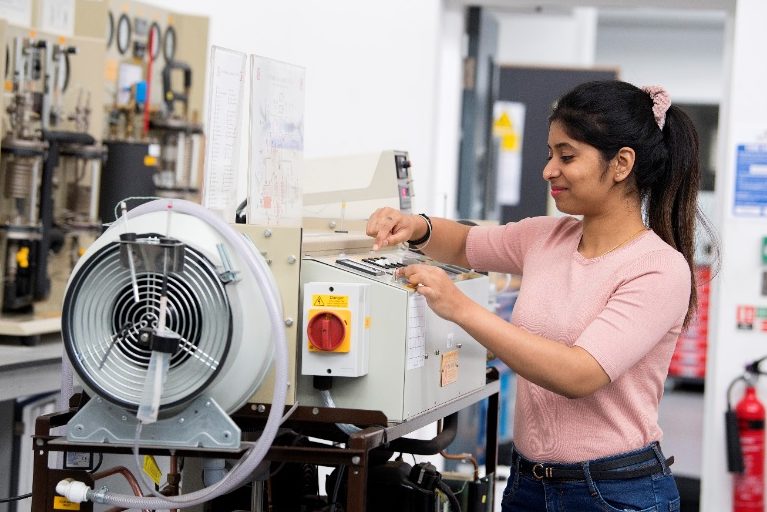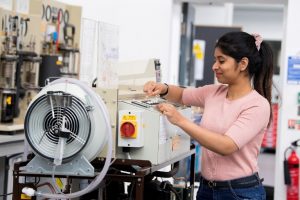 A consortium of Lancashire organisations is working to help local businesses develop their workforce and retain funding within the county as it recovers from the effects of the pandemic.
The Lancashire Levy Transfer Network has been launched with some well known local employers pledging to donate more than £500,000 of apprenticeship levy. So far, 10 of the region's businesses have pledged their support, including Bespak, Boohoo, Burnley Borough Council, Futaba Manufacturing UK, Lancaster University, Lancashire County Council, Myerscough College, Rapid Recruit, Royal Mail and the University of Central Lancashire.
The network enables other Lancashire business to get the support they need to access apprenticeship training for their staff. This opportunity could not come at a better time to support the recovery of Lancashire's economy as the UK comes out of lockdown.
Organisations in both the private and public sectors who have a wage bill of more than £3m are required to pay the apprenticeship levy. They are able to transfer up to 25% of their levy funding to any other employer. The network aims to simplify the process of matching up businesses for mutual benefit. Levy payers do not lose their underspent funds to a central government pot and instead, the maximum amount of levy investment is retained in the Lancashire region.
Mick Cartledge, chief executive of Burnley Borough Council, said: "The network is a relatively simple way by which large employers can ensure that they can retain 25% of their unspent levy funding for smaller businesses within Lancashire. It is great to already see a number of large businesses in Lancashire pledging to donate a significant amount of unspent levy to ensure it helps other businesses in Lancashire."
::
Social housing tenants in Salford are being invited to join a first of its kind Tenants' Climate Jury launched by Salford-based Salix Homes and the Northern Housing Consortium. The initiative is being facilitated by Shared Future – one of the UK's leading experts in organising citizens' juries.
The Social Housing Tenants' Climate Jury will be made up of 30 tenants from Salix Homes and four other northern housing associations: First Choice Homes; Karbon Homes; Thirteen Group; and Yorkshire Housing, to consider how residents, social landlords and others can work together to tackle climate change in social housing.
The project is being led by the Northern Housing Consortium which represents the views of housing organisations in the North of England. The Tenants' Jury will meet 10 times over the summer for 30 hours' worth of deliberation.
In particular, the jury will look at retrofitting energy efficiency measures to understand tenants' preferences on how this work should be undertaken in their homes. Retrofitting existing homes is a key priority for the social housing sector, and it is important tenants are involved in how homes can be made more energy efficient as part of the sector's contribution to fighting climate change.
Anne-Marie Bancroft, customer engagement manager at Salix Homes, said: "The housing sector has a key role to play in tackling climate change, and as an organisation we're committed to cutting our own carbon footprint and ensuring our tenants have access to high quality homes that are safe, warm and energy efficient."