Iconic Lambrini drink brand sold to Australian wine group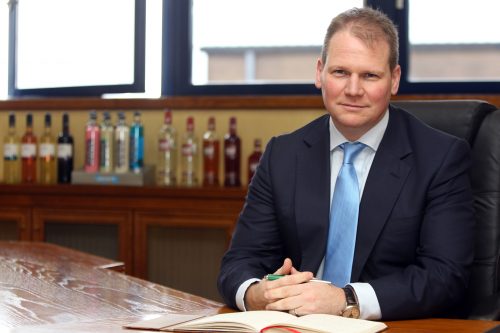 The iconic Lambrini drinks brand has been sold by Halewood Artisanal Spirits – the former Huyton-based Halewood International drinks giant – for an undisclosed sum.
At its height, around 10 years ago, more than 40 million bottles of Lambrini were being sold each year.
But the brand has now been disposed of by Halewood to Accolade Wines, an international wine business with headquarters in South Australia and corporate offices in Melbourne, which has been owned by US PE company The Carlyle Group since 2018.
Lambrini will now join Accolade staples such as Hardys and Echo Falls as part of the group's "ambitious sustainable growth strategy".
Accolade chief executive, Robert Foye, said: "Lambrini has such a strong heritage and is loved by British consumers. We are excited about the role the brand will play in our broader strategic growth plans for the UK and Europe."
Halewood has gone through a major reorganisation, driven by chief executive Stewart Hainsworth.
In May, 2018, the business put itself up for sale, having hired international business advisor Rothschild to look at the options.
In August this year it announced the closure of its Huyton base and a raft of redundancies. Its new HQ is based in Chorley. It also said it was considering outsourcing Lambrini to a contract packer.
The business is now concentrating on its spirits range, which includes Whitley Neill Gin, Liverpool Gin and JJ Whitley Vodka.
Mr Hainsworth said: "The sale of Lambrini marks the final stage in our corporate strategy to focus on our core portfolio of artisanal spirits as part of a larger emphasis on the gin, vodka, rum and whisky categories from our 12 artisanal distilleries."
Halewood managing director, John Bradbury, said: "Lambrini is in capable hands with Accolade, which has a track record of building global brands.
"We will work closely with Accolade and our customers through the period of transition to ensure continued delivery of the Lambrini brand to market."
Caroline Thompson-Hill, Accolade European managing director, said: "We believe this acquisition is a great thing for the industry and the consumer as we continue to invest in our partnerships, innovate the category, and deliver products that excite the consumer."
Launched by Halewood International in 1994, Lambrini is the top selling perry brand in the UK, and includes cherry, peach and strawberry flavours in addition to its original flagship pear cider.
A team from EY, led by Steven Kingham and including Svetlana Stewart, assisted Halewood on the transaction.