City round-up: Immotion Group; CQC Compliance; HSS Hire; Lancashire City of Culture
Immotion Group, the Salford-based virtual reality entertainment specialist, says its third quarter should result in a period of very strong trading.
In a trading update ahead of its annual general meeting later today, it said its location based entertainment (LBE) sites have seen strong growth as lockdown restrictions begin to ease.
Each of the past three months have seen record revenue in the LBE business: £402,000 in April, £457,000 in May, and June is expected to be in excess of £600,000. The group achieved a small EBITDA profit in May 2021 followed by a substantial EBITDA profit in June.
Total group revenue for June – including home based entertainment (HBE) and its virus sterilisation business Uvisan – is expected to be more than £700,00 and this should result in underlying EBITDA of circa £100,000.
Almost all the group's LBE sites are now back in operation. It currently has 280 headsets in operation at partner sites and 67 headsets in operation at its five UK-based ImmotionVR Centres, all of which have now re-opened.
The group said: "The summer season (Q3) has historically been the busiest period for the LBE business and, with a strong 'staycation' summer season looking likely in both UK and USA, we expect a very strong period of trading."
It also revealed that, following the very successful launch of a 22-seat installation at Clearwater Marine Aquarium, Florida, USA, Immotion has a number of discussions ongoing regarding larger LBE formats and it hopes to announce a number of new installations in the coming weeks.
"This larger format with mini theatre and pre-show will be our main area of focus as we move forward and we believe both Clearwater and Mandalay Bay demonstrate that this offering can provide a new core attraction for partner sites, as well as delivering significant revenues for both parties."
Revenue in the HBE division, Let's Explore, is in in line with expectations, with the main focus being on preparation for the busy fourth quarter period. The consumer 'intent' in the fourth quarter period is dramatically increased as the group saw in 2020, when it sold circa 11,000 units.
With trading now established on Amazon in the UK, the USA and Canada, this division should be well set to capitalise on this busy period. As previously announced, Immotion has has forward purchased 34,000 units of stock with substantial deposits already paid, ensuring significantly reduced product cost and the ability to plan ahead.
Uvisan continues to develop its re-seller network and is delivering a monthly contribution to the group's fixed costs based on sales of its UV cleaning cabinets alone.
Immotion said its cash position remains satisfactory and with considerable investment already made in motion platforms and Let's Explore Oceans stock, along with the move to profitability, feels it is well placed to take advantage of the opportunities that lie ahead.
Chief executive, Martin Higginson, said: "The bounce back in our Location Based Entertainment revenues is extremely encouraging. Demand for larger installations is gaining traction in both the aquarium and zoo markets, and with these delivering greater revenue per location, we have ample growth opportunities in front of us for the foreseeable future.
"The move into profitability is a major milestone for the business and one, given the last 14 months, which we are very glad to see arrive. As we add new sites, we should begin to see a substantial impact on overall profitability"
He added: "With growing revenues and a number of new installations on the horizon we are looking forward, with confidence, to what we believe will be an incredibly busy summer season."
::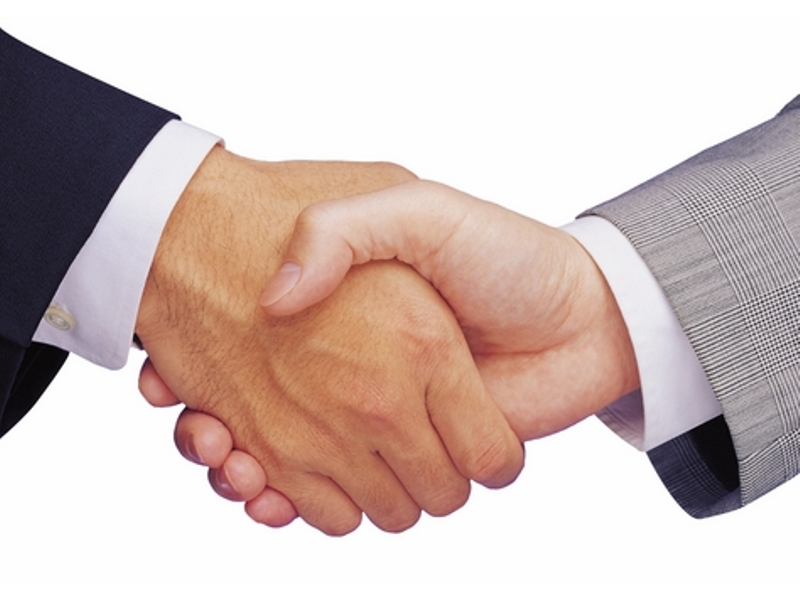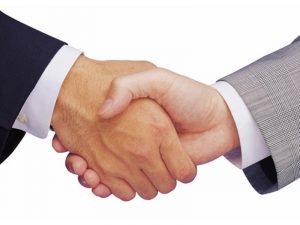 Critical services and software group, Marlowe, has acquired a Preston company in a £2m deal.
Marlowe has acquired CQC Compliance, a care quality compliance consultancy, which provides retained consulting services to care homes, surgeries and pharmacies to ensure compliance with health and social care regulations.
The acquisition adds a new adjacent capability to Marlowe's governance, risk and compliance division, broadening the group's offering of regulated compliance services into the care market while offering synergies with Marlowe's employment law and safety businesses.
The business has run rate annual revenues of approximately £1m.
The consideration payable for CQC, which is currently generating a run rate annual operating profit of approximately £0.23m, includes an upfront consideration of £0.6m and a performance-related contingent consideration over four years to be funded from Marlowe's existing cash resources.
::
HSS Hire Group, the Manchester-based tool hire group, has reported strong trading, ahead of its annual general meeting later today.
Building on the encouraging momentum in the first quarter of 2021, its said trading has continued to improve since the group reported its 2020 year end results, with underlying revenues in quarter two 2021 at 102% of fiscual year 2019 levels.
Second quarter 2021 EBITDA and EBITA remain ahead of the comparable 2019 levels with the group's digitally-led, lower cost operating model delivering further margin expansion.
Based on the performance in the second quarter, EBITDA for 2021 is expected to be slightly ahead of market expectations and EBITA is now expected to be materially ahead of expectations, including the benefit of reduced depreciation following the change in operating model.
Cash collection has also remained strong throughout the quarter and, combined with improved profitability, HSS expects to achieve its net debt leverage 2021 exit rate target of below 2x at the half-year.
Chief executive, Steve Ashmore, said: "We are very pleased with how the group has continued to perform. Our strong operating profit performance, ahead of 2019 levels, is testament to the effectiveness of our digital strategy.
"Our embedded technology platforms combined with our partnership with builders merchants has allowed us to maintain national coverage while significantly lowering fixed costs and improving margins. Supported by very strong cash collection, we anticipate achieving our 2021 net debt leverage target of below 2x six months ahead of schedule.
"This strong performance has given us further confidence in our digital-focused model as we continue to build on our differentiated commercial proposition and capitalise on the market opportunities ahead of us."
::
Lancashire's bid to become City of Culture 2025 has collapsed after the county council withdrew its support.
It estimated the bid would require it to underwrite it to the tune of £22m.
The county council has already spent £625,000 on the bid and was committed to another £625,000 this year.
County Cllr Alan Vincent, LCC's deputy leader and cabinet member for finance said: "We have carefully considered the potential costs and benefits of the bid and have decided that Lancashire County Council can no longer underwrite it.
"Whilst the proposal was strong and ambitious, we felt that underwriting the bid to the tune of up to £22m created too great a financial risk to the council at a time when there are significant pressures on services and our costs, and continuing financial uncertainty following the pandemic."
Tony Attard, chair of the Lancashire 2025 bid team, said: "We had a very strong chance to win this prestigious title, we have put in the work and created the partnerships that put us ahead of the competition. That we are being forced to pull out now, just three weeks before we were due to submit our formal expression of interest is devastating."