'Pivotal decade' for leaders to bring about real change on climate crisis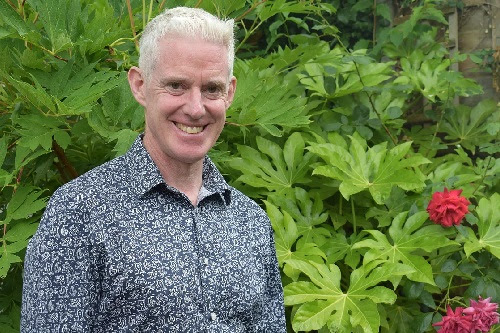 Business and political leaders must seize the "pivotal decade" we are beginning or face the consquences from younger generations who want to support those who share their values, warned sustainability expert Mike Barry.
Barry, who led Marks & Spencer's ground-breaking Plan A sustainability initiatives, was speaking at the In the Circle North West conference.
"We start a pivotal decade ahead," he said. "We keep saying pivotal decade and then kicking the tin down the street, this really is a pivotal decade.
"We either bend the arc in terms of biodiversity loss or climate change impact in society of pollution, or we fail miserably and abjectly, as a society."
2021 offers a platform for change. The global pandemic has alerted people to the positives of what can be achieved with international co-operation and a singleminded approach to finding fast solutions to address an urgent crisis.
Here in the UK, last month's G7 meeting and November's COP26 climate change summit provides opportunities to create momentum.
"We've tried to put these things right in the past," said Barry. "Back in 2009 we had a big conference on climate in Copenhagen. It was an abject failure. If it had been a success, we wouldn't be in the dire straits that we are now.
"In 2015, we had a better COP – the Paris Climate Agreement seemed on the surface to bring a lot of resolution to the fact that we need to act. Have we acted as a society and economy in the last six years? By and large, no."
But Barry is optimistic that the mood music is changing. In 180 surveys from around the world as to how people feel about sustainability, he said "consistently 70% of people in most marketplaces saying they are somewhat or very concerned about the climate crisis" and the wider environmental problems that we have.
He said: "People know that they've got problems, they know that they want a solution on these issues – they just don't know what. It is for politicians and business leaders to step into that vacuum to give people the solutions they want."
The rise of young leaders, and how younger generations understand the power of the consumer, will, he believes, shape this.
"What this younger generation is much more willing to do is vote differently, invest differently, shop differently," he said. "And increasingly, they will dominate the marketplace in the next decade.
"We're in a really parlous state, we have to act. But between citizens demanding change, governments starting to respond, businesses starting to respond. I can see a pathway."
His pathway also came with a warning to businesses that don't change, as well as inspiration for those that do.
Barry said: "Eight years ago, the most valuable company on the planet was Exxon Mobil. Eight years on, it's not even the top 30 most valuable companies in America, and it is heading in the wrong direction.
"In the same eight years Tesla has come from a valuation of $12bn to $600bn. Some speculative froth there, but it's worth more than all the other car companies on the planet, because it got the need to disrupt itself."
---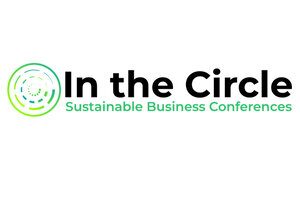 In the Circle is a free one day sustainability conference that brings together business leaders, policy makers and academics to set out how a sustainable approach can improve your business.
The event is in partnership with musicMagpie, Squire Patton Boggs and TheBusinessDesk.com, and is being sponsored by the Northern Powerhouse Investment Fund, Orderly, Whitecap Consulting, and Curveblock.