Consumers toast the roast as Liverpool Coffee takes its bow

X

Register for free to receive latest news stories direct to your inbox
Register
A new coffee blend is on the lips of consumers following the launch of locally-roasted Liverpool Coffee.
The drink, created by co-founders Mike Baugh and Jerry Canady, offers a signature bean which consistently receives high scores from The Coffee Association. It is now available across the city, and beyond.
Having initiated the idea for the brand, influenced by the city and its culture, more than four years ago, the business duo has spent their time since bringing their vision to life.
Mike said: "Liverpool is known for a lot of amazing things, and perhaps one of the most prominent associations with Scousers is friendliness. Those who've lived in Liverpool, even for a short time, often comment on how much it feels like 'home' and we wanted to take this feeling and serve it up in a warm cup of coffee – a true taste of the city.
"Jerry was born and raised here in Merseyside, so it was important to us that our coffee reflected our heritage and all of our beans are roasted locally, right here in Liverpool."
He added: "After years of hard work, research, dedication and perseverance, we now have the winning formula which includes the world's best coffee beans, the best British coffee roasting techniques and the history of Liverpool in one journey from seed to cup.
"Last year's lockdown gave us the time and headspace to focus on the brand, and we are now in a position to shout about Liverpool Coffee and give the world a real taste of our city."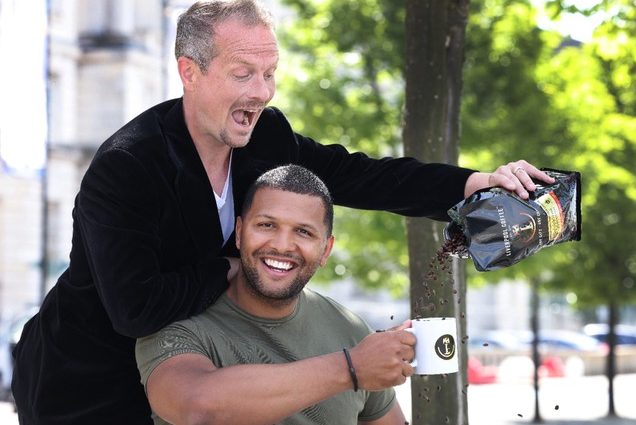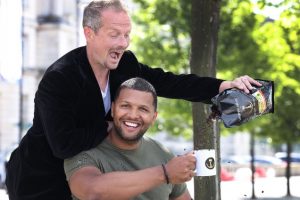 Jerry added: "It's so rewarding for us to be able to hold our product in our hands, especially as the concept has been 'brewing' for quite some time.
"The last 18 months have been difficult with the ongoing COVID-crisis, but we used this as an opportunity to put our ideas into action behind the scenes and we're so grateful that we've been able to come out of it all with a new business to our names.
"The launch is also so timely as we start to see the UK reopen and people are meeting for their coffee catch-ups once more."