Tech is the answer to help construction sector meet its sustainability targets
Construction has been a big contributor to emissions, but technology can help the industry meet ever stricter environmental targets.
That was the view of the 'Building Back Better' panel as part of the In the Circle North West virtual conference today (June 30).
Hosted by BusinessDesk.com Yorkshire editor Ben Ormsby, the panel featured James Blake, director of sustainability with planning and development consultancy Turley, Stephanie Bax, SVP and managing director of European operations with CAA ICON, the owner's representative and strategic management consulting firm for public/private sports and entertainment facility owners and operations, professional franchises, and leagues, and James Blakey, planning director with Moda.
The session opened by looking at sustainability in the sector, with Stephanie, whose firm is working on construction of Co-op Live, Manchester's newest arena, saying that in the sports/entertainment niche there has been a constant revaluation in terms of sustainability: "We need to take it further, whether driven by government or users themselves."
James Blake said since COVID the industry has seen exponential growth of drivers for sustainability, with quite a lot of new national standards announced recently, resulting in "lots of challenges".
James Blakey offered: "We are an operator and investor. From our point of view sustainability has always been in our DNA, but it is becoming more focused over the past couple of years."
He said this is both from the funding element, and residents who are demanding more of the properties they are living in.
The level of knowledge around operational carbon has matured over the past five years or more, said James Blake, and there is a lot of initiatives going on, and not just in isolation. He said there's a willingness from leading developers and designers.
Embracing change is also coming from consumers. James Blakey said: "We are in the build to rent sector. it's incumbent on us to refine and do better (on sustainability). It is not a little badge you get. It's really got to be from day one all the way through."
Stephanie agreed: "It's being driven by consumers and users of the building, but also coming from the payers and teams who are participating in those venues, and artists."
She used rock group Coldplay as an example, which carries out a carbon footprint report during touring: "The talent you are showcasing are mandating this. People have access to info now and they will dig in and ask, are you greenwashing?"
Turning to ESG (Environmental, Social, and Governance), James Blakey pointed out that there are different ways to meet requirements: "There's not just one answer to the problem. We can bulk buy green energy and pass that through to our residents at a discounted rate. We can also manage our energy consumption. Consumers now are really, really interested."
James Blake added: "There is growing demand from consumer, for example, house buying."
He said, in construction there are typical 'hot spots' around concrete and steel, but now recycling is being applied to those areas.
Stephanie agreed: "We need to reduce embedded carbon in the construction phase."
She added that by building out a designer team to start with, with sustainability targets in mind, it means sustainability decisions can be made earlier, rather than bolting on solutions later.
James Blakey said: "ESG is absolutely key. ESG DNA runs through everything."
But he said it has to be viable, meaning everything has to be costed from day one and the funder needs to be on board.
As well as sustainability, planning processes also came under scrutiny when James Blake remarked that 70% of local planning authorities have declared a climate emergency which has seen some very challenging targets coming through.
Stephanie responded: "Building control standards are not evolving as fast as planning. We have to wait until building control elements catch up."
This prompted James Blakey to offer: "Planning reform frustrates me completely.
"Local authorities are doing the right thing and setting targets, but we need to give them the resources to do this. There needs to be a much more grown up conversation with government about how we are going to do this."
James Blake added: "We need a level playing field rather than a hotch potch with different local authorities."
Asked what they think lies in store for the sector in the future, Stephanie said: "Sports and entertainment are really hard to get carbon netural, so people might be driven to buy carbon offsets, and there won't be enough out there and the price will go through the roof. We can't just assume that carbon offsets will save the day."
James Blake concurred: "There are no UK fameworks for offsetting. We need to join the dots. We need to come up with our own Great Britain offsets while reforesting and rewilding. Maybe in 10 years we won't be offsetting in Sudan, but the Lake District."
But James Blakey focused on the use of energy and technology in the sector over the next five to 10 years, saying: "Some tech coming out now is sci-fi stuff – road surfaces that can power cars, so you won't need batteries."
---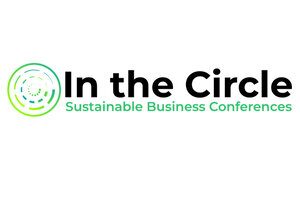 In the Circle is a free one day sustainability conference that brings together business leaders, policy makers and academics to set out how a sustainable approach can improve your business.
The event is in partnership with musicMagpie, Squire Patton Boggs and TheBusinessDesk.com, and is being sponsored by the Northern Powerhouse Investment Fund, Orderly, Whitecap Consulting, and Curveblock.