Creating a sustainable supply chain
Businesses can take a lead by encouraging or requiring improvements in the sustainability of their supply chains.
An In the Circle North West conference discussion sponsored by Orderly and chaired by TheBusiness Desk.com's Midlands editor Sam Metcalf set out to show how technology and collaboration are helping to deliver significant progress for retailers.
On the panel were Simon Payne, CEO, at Sole Responsibility, Helena Mansell-Stopher, founder & CEO of Products of Change and Rosie Howells, head of sustainability at Boohoo.com
Mansell-Stopher stressed how it is no longer the case that just one person at a company should be seen as responsible for supply chain sustainability matters.
"Now it's everybody's responsibility to understand the full lifecycle of products – how they are made and where they end up," she added. "We're also now seeing that reflected in Government legislation."
She said there is still a long way to go, noting that only a very small percentage of factories worldwide are signed up to ethical or sustainable initiatives.
She said enabling positive change could involve something as straightforward as equipping a textiles factory with a simple, new piece of equipment that allows its machines to process a more sustainable type of yarn.
"We need to collaborate with our factory base a lot more – that's key to the whole transformation," she said.
Payne emphasised the importance of transparency across the whole supply chain process. He said a major advance would be for all product labels to clearly show the consumer what the manufacture of those products has cost the environment.
"That would give the consumer complete and utter visibility," he said.
"Technology is important, but a lot of this is about not just doing things in a particular way because that's how they've always been done before.
"There is always something you can change – look at how we've all adapted to using Zoom for example."
Outlining Boohoo's response to ensuring a sustainable supply chain, Howells said: "We've been working to set out clear strategies on sustainability, explaining the certification process to our suppliers and training our internal teams on the standards we expect."
She added the company is currently operating a pilot scheme in Leicester to tackle textiles waste. It is examining how how offcuts of material can be productively re-used instead of thrown away.
Howells said some retailers which sell a relatively limited range of products are effectively using QR codes to give their customers detailed information about the origins of their goods.
But she said this was a tougher challenge for bigger retailers selling much wider ranges of items.
---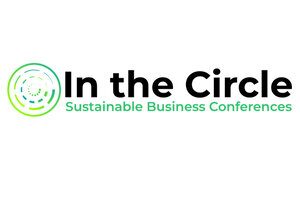 In the Circle is a free one day sustainability conference that brings together business leaders, policy makers and academics to set out how a sustainable approach can improve your business.
The event is in partnership with musicMagpie, Squire Patton Boggs and TheBusinessDesk.com, and is being sponsored by the Northern Powerhouse Investment Fund, Orderly, Whitecap Consulting, and Curveblock.