Using innovation to drive sustainability in manufacturing
Manufacturers are in a great position to make a difference to sustainability.
This In the Circle North West conference session, chaired by author Gareth Kane, examined how innovation can deliver the changes required to deliver the sustainability agenda.
Taking part in the panel were Geoff Mackey, group corporate affairs and sustainability director at BASF, Chris Harrop, group sustainability director at Marshalls and Zoe Brimelow, brand director at DUO.
Brimelow said it was important to see sustainability as an opportunity rather than just a box-ticking exercise.
"A lot of research and innovation is being brought to the market and we have to be brave and open to learning and trying new things," she said.
Outlining some of the challenges manufacturers will face, she noted that from April 2022 the UK's Plastic Packaging Tax will come into force.
It will be levied at a rate of £200 per metric tonne of plastic packaging that contains less than 30% of recycled plastic.
Commenting on her own packaging manufacturing business, Brimelow added: "60% of our products contain 30% or more recycled content so we're well on our way.
"But you have to work together with your customers and suppliers. You can't just achieve these things on your own."
Harrop said sustainability lies at the heart of what Marshalls does, with drivers for innovation coming from customers, wider stakeholders, the firm's own employees and its shareholders.
He said with climate change now such a major issue, the business is working on mitigation and adaptation measures, especially around drainage and what types of materials it uses.
"From 2007/08 we started working with the Carbon Trust on product carbon foot printing," he said.
"We decided to do this with all our products to give our customers an informed choice. So for over 5,000 products we are very explicit about what carbon footprint they have."
He said the younger generation is especially attuned to this issue and companies should be empowering these younger workers to think up and implement innovative changes to advance sustainability.
Mackey said businesses have a duty to challenge the regulatory environment when it stands in the way of innovation and sustainability.
He said companies must not be afraid to raise their voice to policy makers and governments when the regulatory standards fall short of what is needed.
Mackey said his own firm has rolled out a carbon literary programme for its staff and shareholders to help them fully understand the environmental decisions they take – professionally and personally.
"I've been really pleased with how our staff have supported the roll out of the programme," he said.
---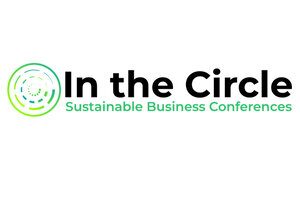 In the Circle is a free one day sustainability conference that brings together business leaders, policy makers and academics to set out how a sustainable approach can improve your business.
The event is in partnership with musicMagpie, Squire Patton Boggs and TheBusinessDesk.com, and is being sponsored by the Northern Powerhouse Investment Fund, Orderly, Whitecap Consulting, and Curveblock.