Plugging away at long-term change
It can be the things that we take for granted – such as the water coming out of the tap – that are most at risk from climate change.
Drastically cutting down on wasting water is a climate and cash-positive move.
Earlier today, an In the Circle North West conference panel explored how individuals and businesses should unblock their thinking around use of water.
The discussion was chaired by Alex Turner, joint managing director of TheBusinesDesk.com. Joining him on the panel were Gordon Rogers, head of long-term strategy at United Utilities, Stephanie Hurry, head of water efficiency engagement at Waterwise and Mark Fletcher, global water leader at Arup.
Rogers set out some of the stark choices the North West region will face as climate change impacts its water supplies.
He pointed out the top ten hottest years on record have all happened since 2002 and half of the wettest years on record since 2000.
"We take water for granted and we've become very inefficient with how we use it," he said. "In the North West there is an average usage of 140 litres of water per person per day.
"And we import a lot of water from outside the UK too. Just one cup of coffee uses 132 litres of water and it takes 15,000 litres of water to produce one kilo of beef."
He said the UK still largely relies on Victorian era water supply infrastructure, which means too much is still being wasted.
Rogers explained how United Utilities is working with its partners to make environmental changes to help the landscape recover and retain more water in future.
This includes planting millions more trees and restoring the region's peat moorland. But Rogers said there is still a long way to go to make all the changes needed.
Hurry said the perception of the UK as often being a grey, wet location means it is difficult to impress upon people the importance of conserving water.
"Even when we do have a very dry period – such as last May when demand for water shot through the roof – it's followed by a wet period which is what people remember," she added.
"But if we don't reduce our water use we will have problems with supply by 2025 and definitely by 2040. It's a key issue for us in the UK, just as much as it is globally."
She recommended all homes should have water meters so people can see and control how much water they use. And Hurry said businesses should have the ability to harvest rain water from their properties.
"These might be small differences to make but on a larger scale they add up," she said.
Fletcher said he did not think water is currently high up on enough companies' agendas, warning it normally takes a shock to the system to make people realise how important it is.
He said he has been asked for decades whether desalination is the answer to water shortages. "It can be the answer if you've got an available supply of energy at low cost," he explained. "So it's only part of the answer.
"Everyone wants a silver bullet but this is going to have to be addressed in a variety of ways. Some of it will involve technological fixes or reducing water demand through behavioural change. And it will also be about our land use, so we're not polluting water.
"Because of climate change we will have more shocks and stresses to the system. So we need to build resilience."
---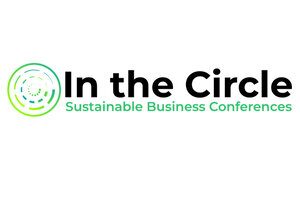 In the Circle is a free one day sustainability conference that brings together business leaders, policy makers and academics to set out how a sustainable approach can improve your business.
The event is in partnership with musicMagpie, Squire Patton Boggs and TheBusinessDesk.com, and is being sponsored by the Northern Powerhouse Investment Fund, Orderly, Whitecap Consulting, and Curveblock.