People: Brown Turner Ross; Parklane Plowden Chambers; Northcoders; PwC; Simpson Millar; CBRE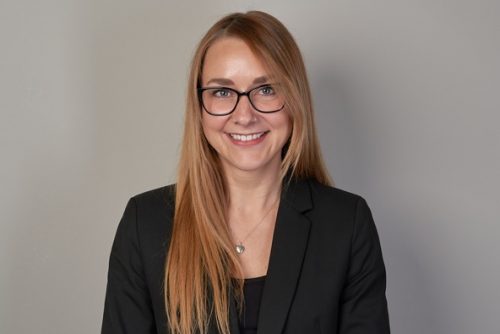 X

Register for free to receive latest news stories direct to your inbox
Register
Merseyside law firm, Brown Turner Ross has strengthened its team further with the acquisitions of experienced head of civil and commercial litigation Micaela Dempsey, residential conveyancing assistant, Rebecca Rowe and legal secretary, Jayne Rawlins.
Joining Hill Dickinson in 2004, Micaela Dempsey has climbed through the legal ranks over the past two decades, starting as a legal secretary and excelling to become a defendant PI assistant solicitor.
Previously at DC Law, Curtis Law Solicitors and, most recently, Farleys Solicitors, Rebecca Rowe has a wealth of knowledge in the legal field, specialising in a range of tasks including contract drafting, mortgage reporting and search ordering/reporting.
Working in an office environment for more than three decades, Jayne Rawlins' role will include work on the firm's case management and admin systems, as Brown Turner Ross continues to streamline its operations.
Taking its total headcount to 33 across its Liverpool and Southport offices, the new recruits highlight further growth for the company, after six senior appointments and an office move to The Plaza, 100 Old Hall Street, during quarter one.
Sam Bushell, managing director at Brown Turner Ross, said: "Rebecca and Jayne both bring an abundance of experience and an extensive skill set to our team, and I am looking forward to seeing them both excel at Brown Turner Ross as we enter into an exciting period for the company.
"The pandemic has seen us go through a number of positive changes and with eight new starters already through the doors in 2021, we are continuing to show that we are an employer that is looking to expand and flourish, despite the uncertainty that the country finds itself in."
Micaela Dempsey, head of civic and commercial litigation at Brown Turner Ross, said: "Brown Turner Ross has a fantastic reputation in the North West and their work speaks for itself. Every team from residential, to family law and private client at the company is incredibly strong and I am looking forward to working alongside Kevin Ross, Sam Bushell and the other senior members of the team, to ensure we keep going from strength to strength."
Founded in 1884, the firm has also carried out a full brand refresh, which has seen the creation of a new brand marque to represent the modern and forward facing vision of the organisation. The company also recorded strong figures at the start of 2021, with Brown Turner Ross's family matters team, in particular, seeing a 10% uplift in results, compared with this time last year.
::
A former 18 St John Street Chambers senior clerk with a high profile on Manchester's legal scene has joined Parklane Plowden Chambers (PLP) as personal injury and clinical negligence practice director.
John Hammond has more than 30 years' experience working within Manchester's legal sector. His appointment represents a strategic move by PLP to further boost the set's growth on the Northern Circuit.
During his career, John has seen the elevation of 12 barristers to the judiciary at high court, circuit and district judge levels. He also saw the threefold expansion of 18 St John Street Chambers during his time clerking with the set.
As practice director at PLP, John will provide senior clerking services for the chambers' 65-strong personal injury and clinical negligence team.
Welcoming John to chambers, PLP's director of clerking and business development, Michael Stubbs, said: "John enjoys a fantastic reputation as a top class clerk across Manchester's legal sector and beyond. It is a real coup for us to have appointed such an experienced operator.
"John's appointment comes as we look to further increase our presence in the North West and grow our practice on the Northern Circuit. With his strong network of contacts and the close relationships he has built working with solicitors across the North West for many years, we're confident John will play a key role in helping us achieve that aim."
Formed in 2007 following the merger of Parklane Chambers in Leeds and Plowden Chambers in Newcastle, PLP is home to 109 members.
In addition to personal injury and clinical negligence, PLP specialises across another six key practice areas. These comprise family, employment, chancery and commercial, court of protection, insurance, and litigation costs and funding.
PLP personal injury and clinical negligence practice director, John Hammond, said: "PLP has a long established reputation for excellence in its personal injury and clinical negligence practice.
"I'm very pleased have joined such a well respected chambers and look forward to clerking for one of the largest and most talented personal injury and clinical negligence teams in the North."
Last year, PLP was named Regional Bar-Set of the Year by The Legal 500 UK Awards. PLP is ranked as a tier-one set by The Legal 500 for its personal injury, clinical negligence, family and children law, employment, chancery probate and tax practices.
::
Northcoders, the Manchester and Leeds-based software development training and solutions provider, has made six new appointments across the business.
The first starter is Gina Hilton who is Northcoders' newest career development manager. During her career, Gina has specialised in recruitment, business development and training. Her new role will see her support Northcoders graduates and help them find their dream jobs in tech.
Gina, who has recently relocated to Manchester from Singapore, previously worked at LinkedIn and then Facebook where she launched a product similar to Slack into the Australian large enterprise market.
Diya Okorie has joined Northcoders as a partnership success manager. Diya's core role and responsibilities will be to onboard apprenticeship candidates, drive employment engagement and business development. Prior to joining Northcoders she worked as an employment engagement consultant at the Growth Company.
Duncan Crawley (they/them) has been appointed as a junior software developer and mentor. Duncan is part of the classroom team, so will provide one-to-one support for learners on the Northcoders bootcamp programme. Duncan, who is a previous Northcoders graduate, also holds a level three education and training qualification and a degree in childhood studies.
Daniel Saleh also joins as junior software developer and mentor. He, too, is a Northcoders graduate and, over the years, has worked as a self-employed musician and guitar tutor.
Sarah Browncross is the apprenticeship team's new solutions manager. Sarah became a software engineer after completing the Northcoders bootcamp in 2020. She previously worked at Science Museum Group for six years.
The final new appointment is Sarah Cooney who is the new HR and office manager. Sarah joins Northcoders from the Co-operative Bank.
Gina Hillton said: "I've known about Northcoders for a long time and have always respected its mission, ethos and commitment to developing and nurturing the best tech talent in the UK. I'm excited to now be playing my part in helping drive the future of the company and the careers of our graduates."
Chris Hill, founder and CEO at Northcoders, said: Northcoders is going through an exciting period with new teams, products and clients. This new intake of experienced people into the business is another step towards achieving that growth.
"Each person brings with them some fantastic experience, so we are delighted to welcome them. I'm sure they will add value to the company, our students, hiring partners and clients."
Since its inaugural course in 2015, Northcoders has helped more than 750 people switch careers into tech, with average starting salaries of around £25,500, while 95% of Northcoders secure a software engineering role after graduation. Northcoders' main campus is at Manchester Technology Centre and it has a base at Platform in Leeds.
::
As part of its continued commitment to increase the capability and level of specialisms across the region, PwC has announced the appointments of six new partners across its Northern practice.
The six new partners entering the partnership are: Jane Steer, Steve Mills, Laura Nadal, Simon White, Nicola Turner and James Geldart.
Armoghan Mohammed, PwC's regional chair for the North, said: "It's a real privilege for me to welcome our new partners who bring with them a wide range of expertise and specialisms to the region. Whilst the last 12 months has been a challenging time for all, it's important we continue to plan and invest for the future. I'm really proud of our new partners, whose appointments signify the importance we place on delivering the best service possible to our clients across the region as we all navigate our way in a post pandemic world."
Jane Steer works in PwC's restructuring practice, specialising in supporting corporates and their stakeholders through periods of change, stress or distress. Known for her pragmatic, hands-on and collaborative approach she works for and with clients in the design and implementation of turnaround and restructuring solutions, independent business reviews, pre-lending due diligence, debtor-side advisory, accelerated mergers and acquisitions, contingency planning and formal insolvency appointments.
Steve Mills is a partner within PwC's technology, data & analytics practice and leads the team out of Manchester. For the past 20 years, Stephen has worked extensively with a range of clients, providing advice and support in their efforts to deliver successful data-related strategies and business analytics projects. Stephen has worked with a variety of organisations to modernise their data environments to cloud based solutions or simply moving them to modern visualisations applications.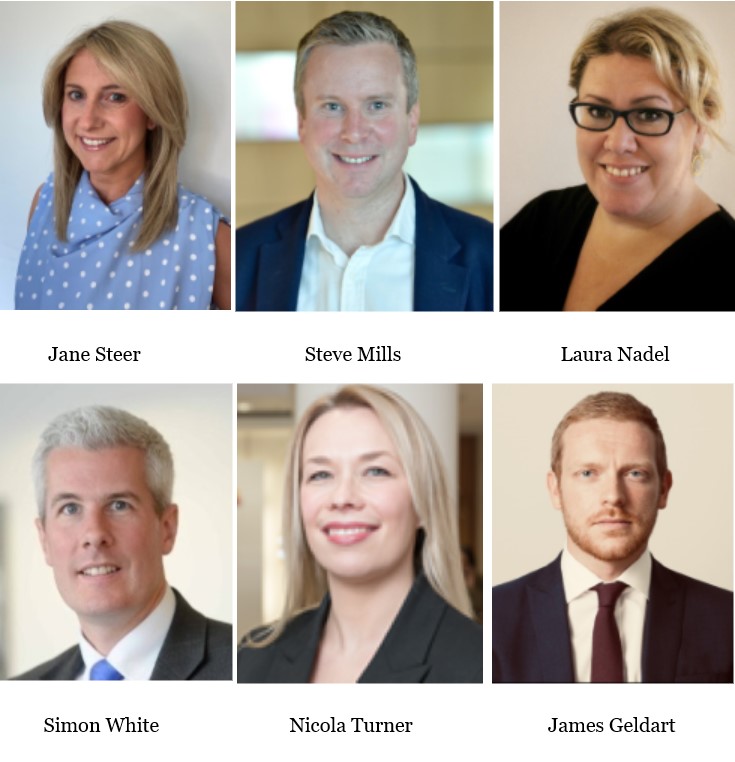 Laura Nadel leads the employment law business in the North. With 15 years' experience, she supports organisations with the full range of people/legal issues. Drawing on her extensive commercial experience working alongside HR and legal teams, Laura helps employers unlock value and protect their business and people. Laura's promotion to partner reflects PwC's ongoing commitment to building its legal business in the regional market, it said.
Simon White started his PwC career in London, where he spent 12 years working with FTSE 100-listed audit clients, before relocating to Manchester in 2011. Simon's experience covers group and subsidiary audits, reporting accountant work on capital markets transactions and advising clients on accounting, governance and reporting matters. He has a broad spectrum of industry experience and his clients include listed (UK and US) and private equity-backed groups, and large private businesses. As a partner, Simon will be focused on continuing to provide high quality audits and navigating through the impact of UK Audit and Corporate Governance reform.
Nicola Turner leads the private business tax practice in Leeds, advising corporate groups, management teams, owners and family offices on a broad range of tax issues. Nicola has been working with Yorkshire-based private and private equity backed businesses for more than 20 years and brings a wealth of experience, regularly advising on acquisitions, disposals, IPOs, group reorganisations and international expansions, as well as tax incentives, governance and compliance. She understands what is critical in best supporting private and private equity-backed businesses, pragmatism, speed of response, commerciality and above all, the people.
James Geldart is part of PwC's tax practice across the Northern Markets, as well as this team's focus on the EU&R (Energy, Utilities and Resources) sector nationally. He joined PwC in 2005 on the firm's graduate scheme, originally in the Yorkshire assurance practice, before moving to corporate tax in 2007. James has more than 14 years of experience advising a broad range of businesses, from tech start-ups to multinational corporations, on innovation incentives and intellectual property.
::
Consumer law firm Simpson Millar has further added to its growing national network of catastrophic injury and medical negligence experts with the appointment of partner, Helen Neville.
Based in Liverpool and boasting more than 15 years' experience, Helen joins from Hugh James where she worked on a range of cases involving cerebral palsy, as well as spinal and brain injuries, and specialising in cases concerning the delay in diagnosis and treatment of cancer.
She is a member of the eminent Law Society Clinical Negligence Panel.
Since 2020, Helen has been singled out as an Associate to Watch in the Chambers and Partners guide with market sources considering her to be "very well respected, with excellent client care skills".
From 2018 onwards she has been recognised by the prestigious Legal 500 directory for her expertise overseeing misdiagnosis and surgical negligence claims, as well as cases involving the delay in diagnosis of head and neck cancer.
Joining Simpson Millar with immediate effect and working alongside department head Geoffrey Simpson-Scott, Helen is the latest in a string of 'strategic appointments' for the firm which offers personal injury, public law, and private client services across the country.
Most recently the firm welcomed Kate Edwards to its expansive Court of Protection team, in addition to the arrival of legal heavyweight Cara Nuttall in the family law team, and Steven Horsley in its Military Claims department.
Helen said: "I am delighted to be joining Simpson Millar at such an exciting time in its growth journey. The firm's commitment to opening up the law and providing transparent legal services is something that really resonates with me, and I am very much looking forward to having the opportunity to work alongside such a passionate team who are as dedicated to supporting clients as I am."
Geoffrey Simpson-Scott, partner and head of the medical negligence team, said: "It is my genuine pleasure to welcome someone as friendly and respected as Helen to our team.
"Her desire to continue to develop her considerable depth of expertise, the empathy she shows towards her clients, and her drive to help others improves our national network of best-in-class medical law experts. Helen is a real asset to both the business and our clients, and we are grateful to Hugh James for the help they have given Helen during her time with them."
Simpson Millar employs more than 500 people who perform across several departments in support of clients, including those going through a separation or divorce, people looking to purchase a new home, and those who have become ill or injured because of their work or while serving in the Armed Forces.
::
CBRE has appointed Kieran McLaughlin to head up and lead its Residential Land and Development team covering the North of England.   McLaughlin joins after 16 years at JLL where he built a reputation as one of the market leading agents in the North, advising on some of the largest residential developments and transactions in the region.
Kieran has built a client portfolio spanning institutional funds, multi-national corporates, private family offices and a broad range of public sector bodies, including Homes England, NHS, MOD as well as an array of Local Authorities.
Kieran joins Jessica Coombes and Ashley Anderson who focus specifically on Residential Land transactions across the Northern region to grow the business at a time when the Land sector is successfully moving from strength to strength.
Kieran said: "CBRE has a best in class Planning and Development team and the opportunity to complement this by joining an already established Residential Land team with Jessica and Ashley is hugely exciting."