Green is the colour of money
There has been a massive acceleration in how investors and funders use environmental, social and governance (ESG) as part of their decision-making criteria.
This In the Circle North West conference panel, sponsored by the Northern Powerhouse Investment Fund (NPIF) and Whitecap Consulting, looked at the rise of green finance and what this means for future business and investment decisions.
On the panel were Richard Burrett, chief sustainability officer of Earth Capital, Grant Peggie, director at NPIF, Julian Wells, director at Whitecap Consulting and Gary Woodhead, founder of green real estate business Curveblock.
Their discussion was chaired by TheBusinesDesk.com's Yorkshire editor, Ben Ormsby.
Burrett said that while more people are now talking about their firms' ESG credentials, they are still doing so in a narrow way and not necessarily looking carefully at whether their entire footprint is as sustainable as it should be.
"You read some horror stories in the press about companies that look fantastic, very green, but then dreadful details emerge about the way they treat their workers or issues with their supply chain," he added.
"Bigger businesses are usually far more conscious of this and they are trying to drive better practices down their procurement chains. But it's more of a challenge for smaller businesses."
He stressed that ESG is not a "fad" as we have no other alternative than to decarbonise the economy and reduce the human impact on biodiversity.
"We also need to have the right policy signals from Government both at a national and local level to set targets for the green economy in different sectors," he said.
"The Government must set the right incentives to stimulate the sorts of investments we need."
Peggie said it was perhaps easier for larger corporates to commit to ESG than it is for smaller outfits.
"The bigger firms can have an ESG team or a chief impact officer, whereas smaller businesses don't have the same resources and it's much harder for them to articulate and prioritise their requirements," he said.
He added innovation and entrepreneurism will help make a positive difference, so it is important that investors and fund managers support these businesses.
"Working with the combined authorities and local enterprise partnerships our focus is on building a more ambitious NPIF 2 that can help deliver sustainability goals," he said.
"But joining up is key because we often tend to operate in silos. There's a bit of competition ie, 'Should it go into Greater Manchester, should it go into Tees Valley?' But we're all in the same position, we need to work together and break down some of those barriers."
Woodhead said despite his own company's commitment to ESG – ticking nine of the United Nations' 17 sustainable development goals – its hunt for investment during its earliest stages was still tough.
"The funding journey irrespective of what vertical you're in is difficult, it's a frog kissing exercise," he said.
"As you go down your roadmap you get better at pitching and the product becomes more solid through traction, so it does become easier.
"But we still had to go through a rigorous two years of getting investment from friends and family, low ticket angels, high ticket angels and then the VC."
However, Woodhead said Curveblock's strong ESG credentials paid off in the end, as the VC was so impressed he agreed to back the business without it even having to make a pitch.
Wells said ESG and making the right investment decisions is something all businesses will have to transition to.
"The early movers are adapting well but the whole financial sector is having to change its approach," he said.
"It means there will be differences in future. For example, investors will likely be asked to accept lower returns on their investments because the costs of operating in a more sustainable way are higher and that will have a knock on effect."
He said the momentum in favour of adopting sustainability was clear to see, citing research which showed 94% of people with ISAs aged 18 to 34 had moved their ISA or were planning to move it to a more ethical provider.
---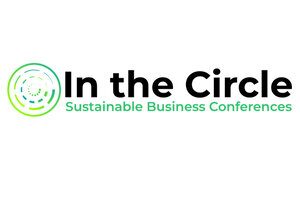 In the Circle is a free one day sustainability conference that brings together business leaders, policy makers and academics to set out how a sustainable approach can improve your business.
The event is in partnership with musicMagpie, Squire Patton Boggs and TheBusinessDesk.com, and is being sponsored by the Northern Powerhouse Investment Fund, Orderly, Whitecap Consulting, and Curveblock.