Pizza chain to open £500k flagship site in Arndale
Food chain PizzaLuxe has confirmed it will be opening its new flagship restaurant in Manchester Arndale's Halle Place on July 19, creating 25 jobs.
After receiving a £1.5m investment from Edition Capital last year, the fast-expanding pizza operator has extended its offering and is launching its new £500,000 flagship branch, and Manchester Arndale's first pizza & cocktail bar, as part of its plan to build a core estate in the North of England.
PizzaLuxe, which has been an anchor tenant of award-winning Leeds Trinity Kitchen since it opened, will occupy a 2,000 sq ft corner plot on the lower level of Manchester Arndale's Halle Place, the new £11m food quarter, and will be the first QSR (quick service restaurant) in the UK with a full service cocktail bar.
The Manchester restaurant has been designed by founder Paul Goodale, in conjunction with East London practice, Hudson Rock Design.
Open daily, the pizza bar will serve fast, handmade thin-crust pizza, aperitivo and fresh salads alongside a made-to-order cocktail menu, and plans to lead the way in creating a buzzing day-to-night dining experience in the newly redeveloped Halle Place.
The new, contemporary restaurant features 15 counter seats to provide the perfect pit stop for a quick meal on the go, cocktails with friends or casual after-work drinks.
PizzaLuxe Manchester has created 25 jobs, and prides itself on hiring for attitude and training in aptitude, thanks to the simple and proven systems created by the leadership team.
Founded by Paul Goodale, former director of food at Harrods, PizzaLuxe has further plans for immediate expansion, with a ground breaking new partnership with Extra Motorway Service Area Group set to create two new pizza-bar restaurants in Peterborough and Cambridge later this year.
PizzaLuxe also has a franchise agreement with global partner, SSP.
The inaugural franchise site at Manchester Airport opened in October 2018, and has proved a great success, both from a commercial and customer perspective. New partnership locations have been identified throughout the travel concession operator's UK and Ireland estate.
Paul said: "Our aim has always been simple and still remains at the heart of what we do – affordable luxury, exclusively for all. We offer a contemporary, creative execution of simple, classic pizzas and cocktails in a stylish environment, served with a warmth and generosity of spirit."
He added: "I am very proud of the fact that PizzaLuxe has traded continuously through the pandemic, thanks entirely to the tremendous dedication of a loyal team, some of whom have worked for the business pretty much since day one.
"We try to get a little better at what we do every day and have taken time to reflect and refine every part of the PizzaLuxe concept. As such, we are well placed to grow the business and take new opportunities as they present. Edition Capital have been fantastic partners since making their initial investment last year and provide the ideal platform for our next stage development."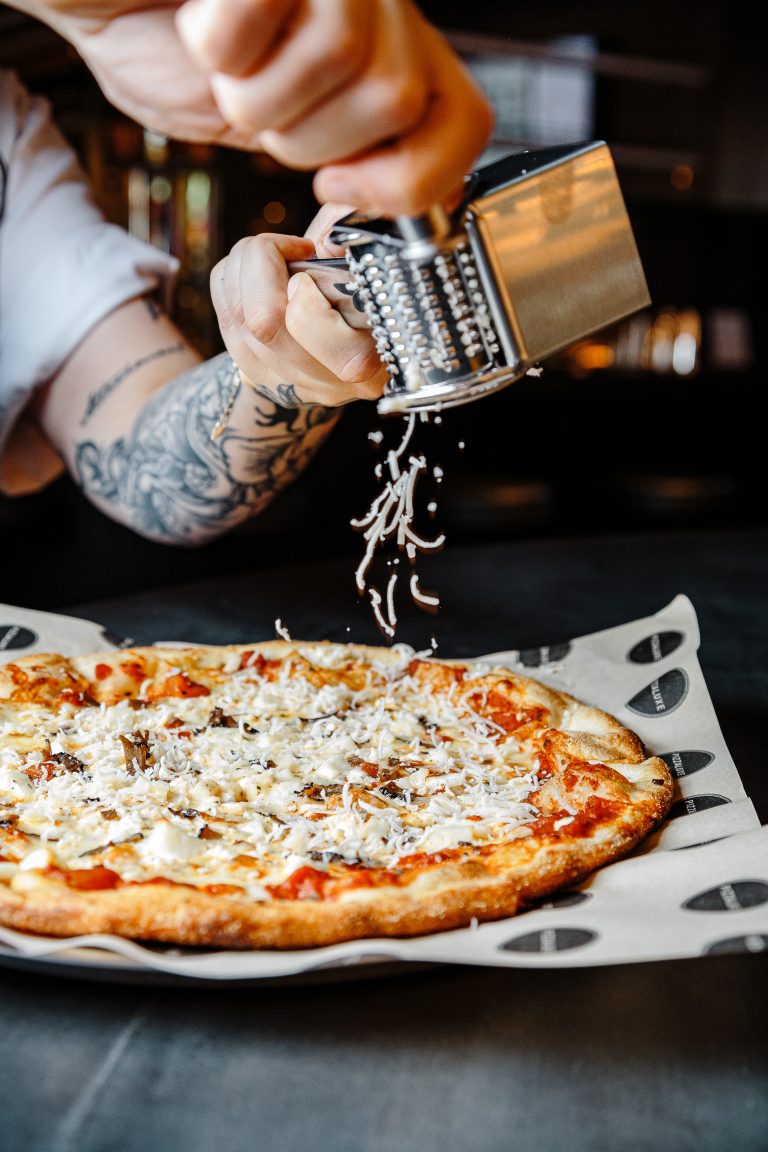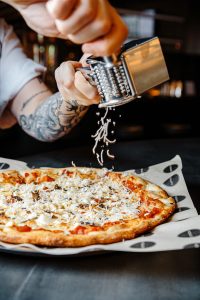 Goodale identified a gap in the market for fast, fresh and super-thin pizzas, made without reliance on the Neapolitan tradition of the pizzaiolo, and the brand now, instead, creates unique Roman-style recipes using a combination of both British and European produce, carefully sourcing each ingredient to create its home-made luxury pizzas.
Core ingredients include organic flour milled at Shipton Mill in Hampshire and used to make the signature 96-hour slow-proven sourdough, and the small-batch tomato sauce which is prepared to the secret PizzaLuxe recipe.
These carefully sourced, premium ingredients combine to create the perfect pizza, with a 10" or 13" base and thin crust, pressed and then cooked in an electric deck oven to ensure consistent quality.
An innovative new ordering procedure will enable the customer not only to order by scanning a QR code at their table, but they will then be automatically notified via SMS once their pizza is ready to collect from the counter. Drinks can be ordered via the QR codes, or directly with the restaurant's bar team, with bar orders being delivered to the customer at their seat via the PizzaLuxe bar team.
As well as the pizza and bar offering, the new restaurant will also launch its coffee kiosk 'Coffee + Cake' at the end of this month, which will be open daily for passers by with a fixed price of £3 for barista coffee and home-made sweet treats.