£4m refurbishment of historic city location reaches completion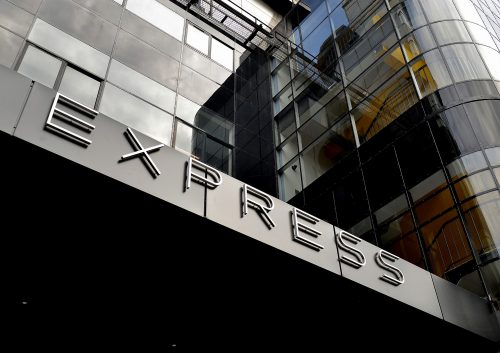 The £4m refurbishment of One Express, a 35,000 sq ft Grade II-listed landmark building on George Leigh Street in Ancoats, has now reached completion, creating 22,600 sq ft of office space across three floors, and incorporating a new reception, break out space, meeting rooms, gym and café.
Situated in Ancoats, the Art Deco site was owned by the Express Newspapers Group and housed the Daily and Sunday Express and Daily Star titles.
The design has been carried out to help create a communal hub aimed at the tech and creative sector, which Ancoats has become well known for.
Owned by PJD Property, the refurbishment follows the completion of the adjacent Two Express in 2020.
The work on the ground floor at One Express has created a number of small suites from 500-1,200 sq ft to be let on a "plug and play" basis providing tenants quick and easy access to fully furnished, high quality, office suites.
The first and second floor provide an additional 20,000 sq ft of office space, which can be taken either unfitted or on a similar fitted basis.
Smart technology is a key feature, providing tenants with efficient and environmentally-friendly accommodation.
The roll-out of this smart technology sees One Express incorporate efficient control of energy usage and data which allows lighting, heating and air conditioning to be monitored and adjusted according to the building's usage and occupation levels.
The entrance reception has been fully reconfigured and designed providing a manned reception area with an attractive entrance off George Leigh Street.
In the basement there is a 2,000 sq ft gym, ONE XPS Fitness, which will offer top of the range equipment and a studio for classes.
In addition, in the basement, there are 65 parking spaces incorporating electric charging points and a smart car booking system together with a substantial number of bicycle racks.
The ground floor also includes a new artisan café, 'Off the Press', which can be accessed internally from One Express and externally for the general public. The café will also offer an external seating area for customers.
The design of many of the key aspects of the fit-out, including the fitted offices, break out space and coffee shop, have been carried out by workspace design consultancy at OBI.
Mark Davies, director of PJD Property, said: "We have created an offer at One Express that we believe recognises what the modern office occupier wants as part of their work/life balance.
"As well as implementing smart technology, fitted out workspace and attractive break out areas to create a real communal hub, the café and gym will add to the overall experience."
He added: "Our ambition was to create a space that will attract start-ups to more established businesses. Over the last few years Ancoats has begun to flourish and is an attractive proposition for those looking to relocate from more established city centre office locations. With both One and Two Express now complete, we have over 40,000 sq ft of space providing a collaborative, community environment within one of the city's most popular locations."
Manchester-based stephenson STUDIO were the architects and principal designers for the scheme, Urbanise the main contractors, in4M were project managers, and EDP were the M and E consultants. OBI and Daniel Harris & Co are joint letting agents on the scheme.