North West business briefs: Rhino Doors; Glaisyers Solicitors; Sale Sharks; Isotopx; BOBExpo; The Long Shot

Rhino Doors, specialists in the design and manufacture of high performance engineered doors, has launched Rhino Site Systems Limited (RSSL), a new arm of its business which will manage the company's aftersales services and lead to several new jobs.
The Burscough-based manufacturer, which recently won contracts to supply bespoke doors for Transport for London's Bank and Moorgate Stations, has chosen to house its aftersales services in a new, separate business, allowing it to scale up its offering and deliver a focused, high level service to clients in a range of sectors.
Services provided within the new arm of the business will include surveys and reports, maintenance repairs and servicing, and emergency call-out cover. Managing director, Stuart Lawrence, said: "This is an incredibly exciting moment for the business as we invest in the creation of a standalone, customer-focused business that will provide expert aftersales support for Rhino's extensive installed door base.
"Over the past five years the Rhino brand has more than tripled in size, and the creation of RSSL allows us to continue with the growth while delivering a bespoke service to clients across a range of sectors."
RSSL is expected to more than double in headcount over the next 12-18 months from the current eight staff to circa 18. These new jobs will be a mix of roles at the current location in Port Talbot, as well as a new dept to be opened in the North West.
::
Glaisyers Solicitors, the Manchester and London-based firm that specialises in owner-managed businesses and their shareholders, has rebranded as Glaisyers ETL. Its new name, and its logo's adoption of the group's branding, reflect the firm's integration into the international network of professional firms owned by Germany-based ETL.
The rebrand also follows Glaisyers' acquisition of the City of London firm Laytons in April 2021. Laytons, too, has rebranded as Laytons ETL.
ETL Global is based in Essen, Germany, and holds controlling stakes in firms that collectively employ 17,000 people in more than 50 countries worldwide. In 2018 ETL backed a management buy-in at Glaisyers, led by its current executive partner David Jones and managing partner David Marlor.
ETL, which has its UK headquarters in Bolton, has a significant presence in the UK accountancy sector. Its investment in Glaisyers represented its first foothold in the UK legal services market – a move that was complemented this year by Glaisyers' acquisition of a majority stake in Laytons.
David Jones said: "Becoming part of ETL Global has been game changing for Glaisyers, and not just because of the investment we have received. We are now part of a global network of professional services firms and are instructed with increasing regularity on international matters that we would never even have thought about three years ago. Having now made a second legal investment on ETL's behalf, with the acquisition of Laytons, the time felt right to reflect this in our brand name and logo. We are still Glaisyers, the proud Manchester firm with a rich history on the city's business scene, but we are also now part of an international group, and it is important to us that our logo reflects our close partnership with the rest of the ETL network."
::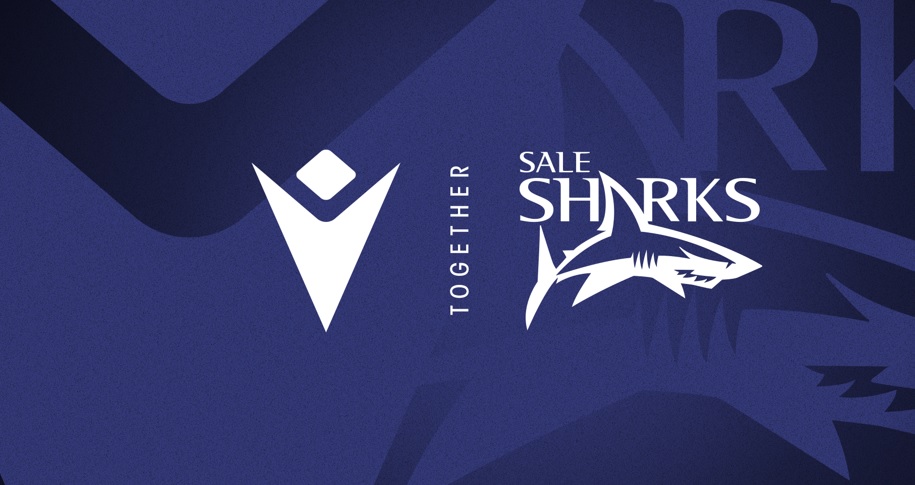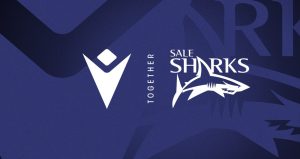 Rugby Union side Sale Sharks has announced a new long term partnership with Italian technical sportswear giant Macron that will see Macron produce a bespoke, technical matchday, training and travel collection for the men's and women's teams, as well as the club's academy sides, for the next six seasons.
Macron will also take over the retail side of the club, creating both a new online sales platform and undertaking a refit of the club shop at the AJ Bell Stadium.
Since entering rugby back in 2009, Macron has become one of the main players in rugby union, currently supplying kit to the Scottish, Welsh and Italian international teams, as well as Bath Rugby, Northampton Saints and Newcastle Falcons in the Gallagher Premiership, five teams in the Guinness Pro14 and four teams in the Top 14 league.
This new partnership will see the iconic Macron Hero logo take pride of place on the new Sharks home and away shirts as the club aims to build on its third place finish from the season past. The new kits, as well as a full bespoke range of Sharks training and leisurewear, will be on sale ahead of the start of the 2021/22 season.
Sharks CEO, Sid Sutton, said: "We are delighted to welcome Macron to the Sharks family. I have no doubt this is going to be a fantastic partnership for the club as we look to build on last season's success in the Premiership and European competition. Macron has a brilliant reputation for making high quality playing and training gear and we can't wait to see the team run out in front of a full house at the AJ Bell Stadium wearing the new kit."
::
Middlewich company Isotopx has been acquired by Scotland-based Techcomp Europe, for an undisclosed sum in a deal which will see CEO and founder Zenon Palacz continue to lead Isotopx, while co-founder Mark Yardley has retired.
Isotopx designs and manufactures mass spectrometers and enjoys a worldwide customer base. Global equipment manufacturer Techcomp Europe acquired a majority shareholding in the business in a deal which completed on June 30.
For Techcomp, the acquisition marks a key milestone in its strategy to provide a broad portfolio of innovative scientific instruments to the world's leading universities and research institutes. With the support of Techcomp, Isotopx will continue to innovate and produce Thermal Ionization and Noble Gas mass spectrometers, as well as invest in bringing new products to market. In turn, Isotopx's team will benefit from Techcomp's global marketing and distribution network to reach an expanded customer base.
The Manchester office of national law firm Weightmans advised on the sale, led by corporate partner Paul Raftery and supported by associate Barry Riley, who provided legal advice to the shareholders of Isotopx.
Paul Raftery said: "Zenon and Mark have built a mass spectrometer company here in the North West that competes with the biggest and best in the world. Having acted for them since their inception 13 years ago, it was a pleasure to advise them on this deal as Zenon take things forward with new co-owners Techcomp Europe. The transaction demonstrates the continuing attraction that UK business have for non-UK companies looking to acquire quality businesses. With its genuinely world leading technology, Isotopx will continue to be based in the North West as it goes on to the next stage of its growth."
::
Manchester is hosting an event later this month that will showcase 100 black-owned businesses. BOBExpo is bringing its third business exhibition to the city, on Saturday July 31, at The Lighthouse Centre, aka Lighthouse Church, Salford.
The event was founded by Monique Kufuor in 2018. Monique said: "I have always had a soft spot for intentionally buying from small black-owned businesses and I would drive that extra mile to the bakers. They were everyday people with families that look just like me and I wanted to support their dreams."
As a mother Monique came to realise that it was not so easy to get products that represented her kids such as literature, clothing and also even hair products, a common experience which many people faced, she learned.
The vision is for BOBExpo to be the place business owners can excel and gain exposure. The event is free to attend and will include a range of speakers, such as Kubi Springer, a brand specialist with more than 23 years' experience, Emmaunuel Asuquo, known as 'The People's Financial Advisor, as seen on BBC1, and Vee Roberts, founder of 'Brand and Marketing Planner'.
Tickets can be booked through Eventbrite.
::
A new cocktail bar and hangout, The Long Shot, has opened its doors at Royal Albert Dock Liverpool. Located on the arena side of the Britannia Pavillion, The Long Shot aims to be the place to go for live sporting events, innovative cocktails, craft beers and 'monster' sandwiches.
Founded by Simon Thompson, owner of Present Company bar on School Lane and previously at acclaimed cocktail bar, Callooh Callay in Shoreditch, the 200+ capacity venue is set over two levels, with a large feature staircase leading to an upper mezzanine floor, and outdoor space with eight tables accommodating up to 48.
British Racing Green interiors and stylish wooden cladding run throughout, with a large LED-lit bar taking centre stage on the ground floor. Colourful artwork from a mixture of artists dress the walls, including a series of drawings from artist, Sean Ryan, who has made a name for himself with his much loved series of Badly Drawn Models.
Visitors can watch sports games on 13 giant screens, or enjoy a game of pool upstairs where there's also a pinball machine and juke box quiz machine.
The Long Shot said it adds an exciting nightlife venue to the growing mix of wet-led venues at the dock, which include Liverpool independent Turncoat Bar, Madre in the alfresco Anchor Courtyard, the ever popular Revolution and Revolucion de Cuba, along with Maray's newly opened pub, The One O Clock Gun.