"The value of our industry is now being recognised by the Government"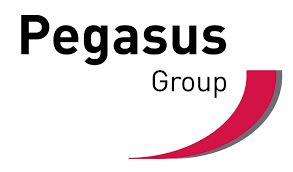 Darren Muir is principal planner from the Liverpool office of Pegasus Group. He leads on planning and design projects large and small across England, Scotland, Wales and the Isle of Man. He regularly provides strategies and guidance for public and private sector clients.
---
Without a doubt, the best thing about my job is seeing projects come out of the ground. The planning process can often be challenging to navigate, so getting clients through the process and then seeing the end result is hugely rewarding. Getting involved at the concept stage is vital to streamlining the planning process, so it's also enjoyable to watch ideas grow off the page and into reality.
There's opportunity for business everywhere. Perhaps predictably, the areas where we're seeing growth at the moment are housing and logistics. The hotel and hospitality industry has obviously suffered during the pandemic, but in Liverpool the appetite for new leisure development, particularly hotels, has continued unabated. This includes both the change of use of existing buildings, and new-builds.
We're also seeing an intentional shift away from the fractional sales model, which is welcomed by many in the industry. PRS schemes will continue to be a driver of development across the North West, but we're also seeing new opportunities for all types of housing, with huge financial commitments from Homes England, and local authorities establishing their own housing arms.
I'll avoid saying coronavirus is the biggest issue affecting us at the moment, as our industry has weathered the storm quite well in comparison to others. In my experience, the biggest issue affecting the planning and construction industry is support and resources for local authorities. Planning is one of the few fee generating services of local authorities, so to cut funding and resources during the past decade of austerity has been a massive own goal.
Worst case scenario, the result of delays in decision making, or an absence of meaningful pre-application discussions, is that projects end up being mothballed, or cancelled altogether. Similarly, when projects are stalled in planning, it prevents deals being completed, contractors being appointed, and materials being ordered, with knock-on effects for the whole industry and supply chain.
 The positive news is that the value of our industry is now being recognised by the Government and their commitment to "build, build, build". This is despite many of them being the very architects of austerity who caused the problem in the first place!
At a local level, particularly in Liverpool, where there has been a shake-up of the planning, highways, and regeneration department, we are being assured that further support and resources are being provided to help meet the demands of current and future workloads.
The last five to 10 years has seen a recognition of the climate crisis in our sector. It seems to be generally accepted that the crisis is here, not some distant future problem that can be dealt with further down the road.
The impact of this, is that energy efficiency, net gains for biodiversity, and delivering truly sustainable development, is at the forefront of plan making and decision taking. That's not to say that there isn't more work to be done, but the conversation has now started turning into action taking – and that is ultimately what will achieve results.
A phrase I regularly hear in our company is "Darren, do your timesheets!" Other than that, the KISS acronym resonates with me – Keep It Simple, Stupid. Planning is about achieving a positive outcome, and the best way to do that is to ensure the decision maker, Local Plan Inspector, or whoever you're trying to convince, understands the arguments you're making. Planning is full of jargon and legislation that can often be seen as impenetrable, so making sure you present a clear case in favour of your argument is vital.
A lesson I learned early in my career which has stuck with me is the importance of asking questions. As planners we often take a leading role on projects with involvement from all kinds of technical specialists, and it is important to have sufficient understanding of their plans and reports in order to have meaningful dialogue with local authorities and other stakeholders. The best way to do this is to ask the experts. Collective dialogue is the best way to achieve good results.
My friends and family all inspire me in different ways. Similarly, many different people have had big influences on my career. I'm currently reading Why Plan?: Theory for Practitioners by Ian White and Graham Haughton – who both taught me at the University of Manchester. Ian introduced me to new concepts and ways of thinking – particularly around how planning affects every aspect of society. I've carried these lessons with me throughout my career over the past 10 years and still enjoy reading planning and environmental theory.
My previous boss, Graham Trewhella, has also been a big influence on me. Graham mentored me through the early stages of my career and was a real fountain of knowledge. I'll be forever grateful for the lessons and wisdom he passed on, not just town planning, but business development, client management, and diplomacy. I tried to return the favour by setting up his LinkedIn and showing him how to use his mobile phone, but he's never liked any of my posts, so I assume he never got the hang of it!
For relaxation away from work, I did my first spin class yesterday, so I'm going to milk those bragging rights. I wouldn't call it relaxing, but it was nice to push myself physically after a year of lockdowns and sitting at home.
---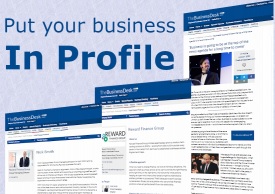 Appear in your own In Profile feature by signing up for a Business Profile on TheBusinessDesk.com.
The company and individual profiles on TheBusinessDesk.com are designed to help our clients build corporate and individual awareness within the regional business community and benefit from TheBusinessDesk's traffic and visibility in the business community and the search engines.