Plant hire group says it remains on course and reveals new financing arrangements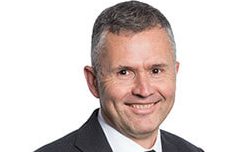 Plant and tool hire group Speedy is trading in line with company expectations, it said in a trading update this morning, which also included details of new financing arrangements.
Market conditions have remained favourable in the period since the year-end and Newton-le-Willows-based Speedy has continued to win new customers and take market share.
UK and Ireland core hire revenue for June is approximately three per cent ahead of the corresponding period in fiscal year 2020 – being a more meaningful comparator than 2021 – and around two per cent for quarter one in that period.
Overheads remain tightly controlled following action to manage the cost base during 2021. Asset utilisation rates for the first quarter of fiscal year 2022 are approximately two per cent ahead of quarter one 2020.
As previously reported, Geason Training has been adversely affected by COVID-19 and market conditions.
Speedy said it remains committed to providing training to its customers and will be concentrating on the success of short duration courses aligned to its core operations. Speedy will cease provision of NVQs and Apprenticeships from July 31, 2021.
The group entered into a transitional services agreement (TSA) following the disposal of the Middle East business on March 1, 2021.
This was due to expire on June 30, 2021, but has been extended to September 30, 2021, following COVID-19 related delays. On conclusion of the TSA, the group will wind up its operations in the Middle East.
Speedy said cash collections have remained strong and following capital expenditure of around £20m in quarter one, net debt at June 30, 2021 was broadly unchanged from March 31, 2021.
The group's £180m asset-based finance facility has been renewed for three years, through to July 2024.
In addition, uncommitted options exist for a further two one-year extensions until July 2026. The additional uncommitted accordion of £220m remains in place through to July 2024.
The terms of the facility, which is split equally between NatWest, Barclays, HSBC, Wells Fargo and ABN AMRO, are broadly similar to the expiring facility. The facility gives the group headroom with which to support organic growth and acquisition opportunities, it said.
Chief executive, Russell Down, said: "I am pleased to report that we have maintained positive trading momentum and made further strategic progress in the first quarter of the financial year.
"We have a strong balance sheet and our renewed banking facility gives the group substantial headroom to support future growth."