Media agency continues recruitment drive at its Ancoats operation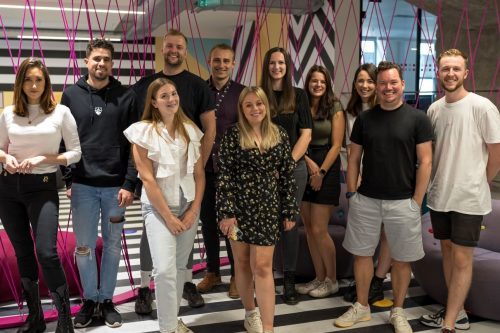 Global media agency network, Kairos Group, has continued its expansion into Manchester with a recruitment drive for local talent.
Setting up its Manchester base in Huckletree Ancoats, Kairos has already recruited 45 roles in the area since the beginning of the UK lockdown in 2020, with an additional 18 roles still available across paid social, media publishing, influencer marketing and gaming.
Founded in 2015 by Mike Craddock and Chris Parnell, Kairos Group operates out of its headquarters in London and bases across Manchester and Los Angeles.
The group began expanding to Manchester in July 2020, due to the city's fast growing digital scene and extensive talent pool.
Since expanding into Manchester, Kairos Group now employs more than 100 employees across its group level and three entities in the UK and USA, with 75 of its new appointments being made in the past 12 months.
The increase in headcount has enabled the firm to expand into sectors including lifestyle and beauty, as well as securing clients including Cetaphil and extending partnerships with Facebook Gaming, JBL and KFC.
Mike Craddock, co-founder of Kairos Group, said: "Expanding into Manchester was a no-brainer for us given how much the city has developed over the past 10 or so years. We're now seeing companies who operate globally being headquartered here, when usually that would have been a privilege that only London had."
He added: "To be able to bring Kairos Group up to Manchester and operate out of multiple locations is a huge, but exciting, step for us."
Kairos Group, which recently celebrated its 100th employee milestone, is home to Kairos Media, which has a diverse client roster including Facebook, JBL, KFC and BoohooMAN, alongside talent management agency Turopium Sports and Entertainment and media owner Kyma Media.
Mike added: "We've got big plans for Kairos Group moving forwards and we're looking forward to what the talent of Manchester can show us."