PE group agrees sale of financial adviser in MBO deal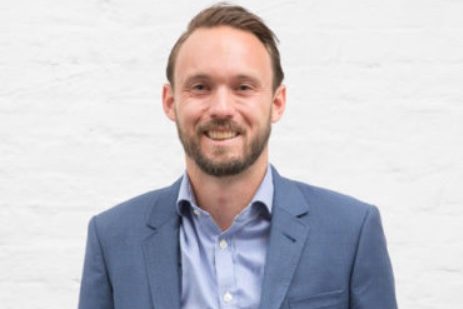 Manchester-based Palatine Private Equity has exchanged contracts for the sale of national independent financial adviser Wren Sterling to the management team.
The undisclosed deal is supported by investment funds affiliated with Lightyear Capital, which is making a majority investment in Wren Sterling. The deal is subject to FCA approval.
Wren Sterling was created in 2015 through the Palatine-backed management buyout of Towergate Financial.
Over the subsequent six years, Palatine's investment has driven strong growth at the firm, growing its assets under management significantly to £4.6bn and achieving a substantial increase in profitability.
Drawing on Palatine's expertise in successful buy and build strategies, Wren Sterling has completed eight bolt-on acquisitions during the investment period, including four in 2021, expanding its presence to seven offices across the UK.
The business has also benefitted from Palatine's decade-long leadership in ESG, and its expertise in transformation and digitisation.
Andy Strickland, senior investment director at Palatine Private Equity, said: "Wren Sterling has been a very successful investment for Palatine, achieving strong organic growth and completing a series of successful strategic acquisitions.
"Working with the excellent management team during the life of our investment, we've collaborated on a range of transformative projects to digitalise the business, improve its environmental performance and bolster its approach to talent management."
He added: "Wren Sterling is very well placed to continue its organic growth and consolidate the IFA market with further acquisitions. The management team have done a fantastic job and we'd like to thank them for their hard work and wish them every success in the future."
Ian Darby, executive chairman at Wren Sterling, said: "The partnership we have enjoyed with Palatine has been highly successful over the last six years, based on a close, collaborative and supportive relationship. Together we have achieved a huge amount as we professionalised the business, investing significantly in our technology, people and proposition.
"As a management team we see significant opportunity to scale Wren Sterling in the independent financial advice market, and we are delighted that Lightyear Capital shares this vision. We look forward to executing our exciting business plan to take the business to the next stage with them as our new investment partner."
Lightyear is a New York-based private equity business that specialises in investing in financial services business, with a dedicated focus on asset and wealth management. All of Wren Sterling's management team and staff remain in place.
The deal is the second successful exit for Palatine in 2021 so far, following the sale of its shareholding in road safety training provider TTC to its management team and Pricoa Private Capital in May.
Palatine has completed four new investments in 2021 with the acquisitions of stakes in Anthesis, FourNet, Routes Healthcare, and TranScrip across its Buyout and Impact Funds.
Advisers to the Wren Sterling deal included: Sell side corporate finance – Houlihan Lokey; sell side lawyer – Gateley; sell side debt advisory – Clearwater; vendor FDD – Deloitte; vendor compliance DD – Thistle; management advisory – Liberty; management legal – Pitmans.