Tech network seeks to boost staffing by 50% following £3m funding deal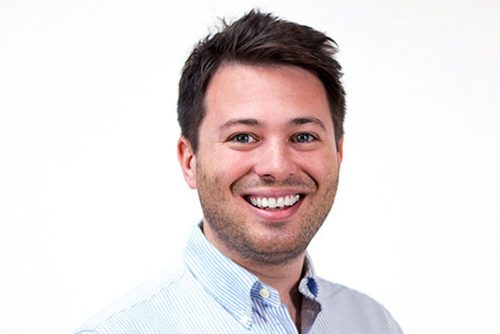 Innovative technology business Careerpass Network (GradTouch) has secured a £3m investment in a funding round led by NPIF-Maven Equity Finance, managed by Maven Capital Partners and part of the Northern Powerhouse Investment Fund.
The funding has been used to scale operations and create jobs in the region.
Founded in Manchester, with team members now based across the UK, Careerpass Network was set up by CEO Zac Williams. The business now features six member brands, comprising a candidate database of one million students and graduates and a client base of more than 1,000 employers and in excess of a third of UK universities.
Careerpass Network's mission is to build the workforce of tomorrow. Working across the entire graduate recruitment cycle, the group empowers universities to improve the employability of their students, helps graduate employers identify the best talent for their business, and works to improve efficiencies across the industry with innovate tech products.
The £3m funding round includes £1m investment split evenly between NPIF-Maven Equity Finance, the Maven VCTs and the Government's Future Fund, as well as a £2m CBILS acquisition facility via Boost & Co.
The NPIF investment is set to enable growth for the organisation while the wider investment enabled Careerpass Network to complete two strategic acquisitions which saw Gradcore and Graduate-Jobs.com join the group in 2021, increasing the business's market share and service offering.
Careerpass Network's revenues have increased by 1,500% over the past three years and this year the group increased its number of jobs by 50% following the expansions.
The company originally received NPIF investment in 2017 to develop its platform and expand its reach. Despite a very challenging 2020, Careerpass Network has experienced strong growth across its brands and services after pivoting at the start of the pandemic to a wholly digital experience for its customers.
The business is also backed by a strong set of investors and consultants, including chairman David Goadby, who was appointed in 2020.
Simon Robb, portfolio director, at Maven Capital Partners, said: "We are delighted to further support Careerpass Network at such an exciting time in the company's growth journey. We've worked with Zac and the team for four years now and have been impressed with their ability to drive the business forward and achieve a number of milestones that have enabled the business to expand, despite the challenging circumstances of 2020.
"We look forward to working with the business as they begin to execute some ambitious goals in 2021."
Zac Williams said: "This investment round enabled us to complete two really important and strategic acquisitions in 2021 which have already had such a huge impact on the business and its trajectory.
"I'm really proud of how well we're performing, despite all the challenges faced by our industry and the wider economy over the last 18 months, and I'm really excited to continue on this path of growth as we work to build the workforce of tomorrow."
Sue Barnard, at British Business Bank, said: "This is an excellent example of a company that has thrived in the last 18 months and is now using NPIF investment, coupled with other investments, to drive ambitious growth plans forward. We are pleased to facilitate funding for innovative businesses like Careerpass Network and look forward to following its story in the coming years."
The Northern Powerhouse Investment Fund project is supported financially by the European Union using funding from the European Regional Development Fund (ERDF) as part of the European Structural and Investment Funds Growth Programme 2014-2020 and the European Investment Bank.