Cumbria set to implement two unitary councils structure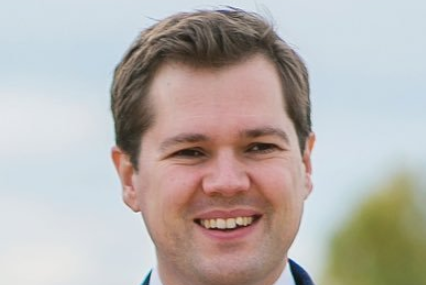 Cumbria has taken an important step forward with plans for new unitary councils, following approval from Local Government Secretary Robert Jenrick.
Two unitary councils will be established – an East unitary council covering Barrow, Eden and South Lakeland and a West unitary council covering Allerdale, Carlisle and Copeland.
Establishing these new unitary councils will help ensure that people and businesses across Cumbria can have the sustainable high quality local services they deserve, said the Government.
It says this reorganisation will bring significant benefits to the area, giving local leaders the tools to help level up opportunity and prosperity across their communities.
The locally-led plans are being implemented, subject to Parliamentary approval, after a period of consultation which considered views from residents, business leaders and councils.
The Secretary of State has asked the existing council and their partners to work collaboratively and constructively together to drive forward the process of establishing unitary councils while plans are laid before Parliament for approval.
Robert Jenrick said: "I have always been clear that any restructuring of local government must be locally-led and will not involve top-down solutions from government.
"Residents, businesses and service providers have had their say on what will work best for their area and now councils in Cumbria can start planning for the next step.
"This is part of this Government's mission to level up every part of the country, by devolving power to our regions."
However, Stewart Young (Lab), leader of Cumbria CC, told the Local Government Chronicle (LGC) he was "bitterly disappointed" by the decision, adding: "It is absolutely politics playing into this decision.
"It's entirely political. It's all about getting a directly elected mayor to split the council in two and create a combined authority which is made up of two unitaries. I think the county council services they just see as collateral damage."
LGC also reported Simon Edwards, director of the County Councils Network, as saying the Cumbria decision was "at odds with the Government's long-standing criteria that new unitary councils should serve a minimum population in excess of 300,000".
But Mike Johnson (Con), leader of Allerdale, said the announcement was "excellent news" and that the leaders of the councils involved would now meet with government to take forward the plans. He said he was pleased that of the four proposals put forward for reorganisation in Cumbria, the those from Allerdale and Copeland to form west Cumbria and east Cumbria unitaries had been seen as "the best one".
Moving forward, the necessary secondary legislation will be put in place subject to Parliamentary approval, to implement the decisions which have been made for the area.
At the turn of the year, a draft structural changes Order will be laid in Parliament. This will include plans for the necessary transitional arrangements, including for elections in May 2022 for the future unitary councils.
The consultation, which was launched in February, asked a number of questions about each proposal around value for money, proposed geography of the council and impact of the proposal on local services.
The three criteria which had to be met before a proposal was accepted were, they are likely to improve local government and service delivery across its area; commands a good deal of local support as assessed in the round overall across the whole area of the proposal; and any unitary councils to be established have a credible geography.