North West business briefs: The Property Advantage; Oldham Council; Contact Sport; The Blair Project; Kingswood Homes
The Property Advantage, a Shrewsbury-based investment property brokerage, has announced plans to open a new Manchester office by September 2021, with the addition of several new regional valuers, sales brokers, sales progressors and key support staff.
Launched in 2018, The Property Advantage works with HMO (houses in multiple occupation) landlords looking to sell their tenanted properties.
Services include assisting landlords when it comes to setting up HMOs, running them and selling them, which the company says demands a real need for expert guidance.
The recruitment drive will focus on roles such as investment property sales broker, regional valuer and lister, sales progressor, Asia business development manager, high net work client account manager and office administration assistant.
Richard Nicholls, director of The Property Advantage, said: "This is a very exciting time for our business as we build on years of industry experience and a foundation of many happy clients who are recommending us to new selling landlords and investors.
"We can't wait to launch our second office in Manchester and continue the growth of the brand, business and team."
::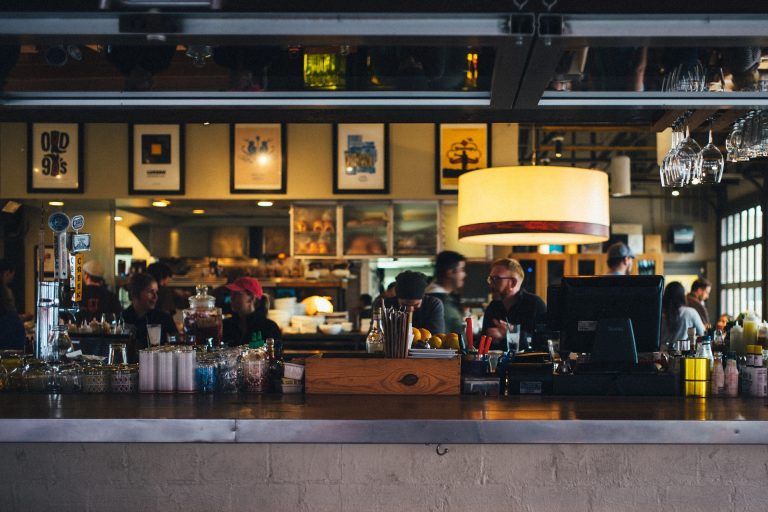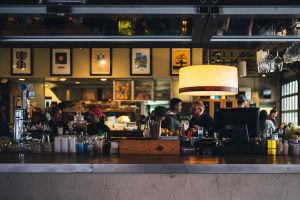 Oldham Council has launched a new business grant to support certain businesses being impacted by the ongoing restrictions for international travel, leisure, events and the night time economy.
The new sector support grant is open now and travel agents – international not domestic – event management companies, night clubs and ticketed live entertainment venues can apply for grants of £1,500, £7,500 or £10,000. The grant will support businesses that have been adversely affected and are under stress because of COVID-19.
This grant, funded by the Additional Restrictions Grant, will support operational costs and overheads. Applicants must submit evidence of ongoing commercial costs. The grants cannot be used to support wage costs for staff.
Cllr Shoab Akhtar, cabinet member for employment and enterprise, said: "We're delighted to launch this latest grant scheme which will support some of the hardest hit businesses in Oldham – and those which have been subject to restrictions for the longest. If you think you could be eligible, please apply as soon as possible. The grant closes on Friday, 13 August, so do not miss out – it is here to help you and your business at this really difficult time."
Applications should be made through www.oldham.gov.uk/sector_support_fund subject to eligibility clauses including priority given to businesses with a high economic impact (jobs) and commercial property costs, businesses located in the borough of Oldham, businesses that operate directly in international leisure travel, the events industry and night time economy, businesses that are solvent and that do not face a striking off notice or liquidation, businesses that do or don't pay business rates, businesses that are sustainable beyond COVID-19, and businesses that were trading on October 1, 2020.
::
A new organisation mixing business networking with sport and physical activity has launched across the Liverpool City Region.
Contact Sport will offer a wide range of activities for businesspeople to get involved in and is described as 'feel good networking'.
Founder, Roger Kenyon, said: "We're sure there's a demand for putting together business and sport in an enjoyable and accessible setting. Our research has shown that businesses are currently very interested in promoting health and wellbeing within their teams, as well as developing their business contacts, and we decided to put the two together to make networking 'active'.
"We know that taking part in team events and sport is a real ice breaker and that physical activity has demonstrable benefits for health. The time is right to offer businesses the opportunity to get their teams – people of all ages and abilities – trying activities which will be enjoyable and beneficial. It's also a way of keeping people who are working from home in touch with colleagues and contacts."
Operations Manager Jon Fell said: "We're offering activities such as yoga and exercise sessions online, along with live taster sessions in a range of indoor and outdoor activities like climbing, golf and watersports taking place regularly throughout the city region."
::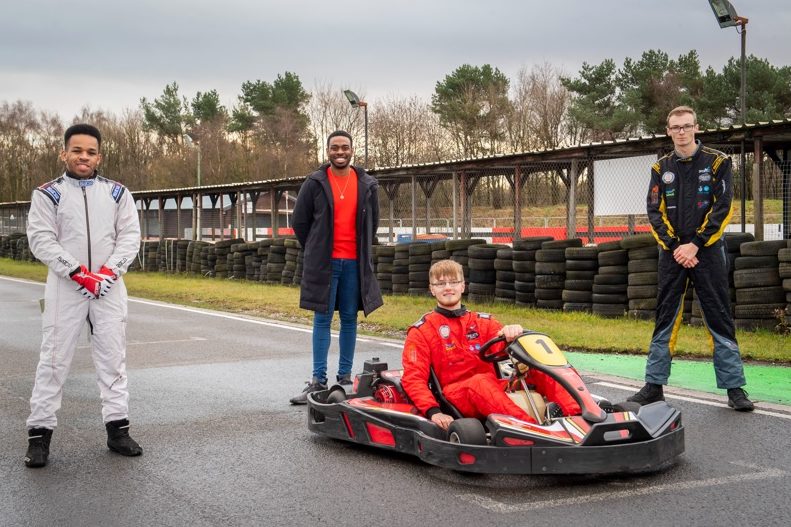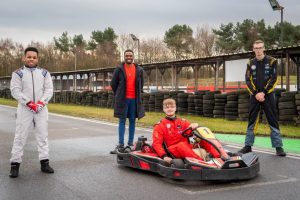 Manchester-based social enterprise The Blair Project, which uses motorsport as a vehicle to engage young people from disadvantaged backgrounds in STEM and the green technology revolution, has partnered with the UK's leading indoor karting company to enable it to roll out the ProtoEV Challenge further across the UK.
Its flagship programme, the ProtoEV Challenge, gives young people the opportunity to take petrol racing karts, retrofit them into e-karts and then race them. The challenge gives participants hands-on experience with green technology, and helps them develop transferable, practical skills in eco-conscious engineering. The ProtoEV Challenge also works to tackle elitism in motorsport, giving disadvantaged 10- to 19-year-olds a route into the industry.
This partnership with TeamSport Indoor Karting will allow The Blair Project to use the company's indoor karting tracks to help with the training of students as well as giving them access to trial their karts. TeamSport has a number of multi-level circuits, which range in length from 400m to 1,000m each with a unique combination of twists, turns and straights.
Nile Henry, CEO and founder of The Blair Project, said: "After having to delay this year's ProtoEV Challenge due to Covid-19, we are really excited to come back bigger and better with this partnership with TeamSport. We'll now be able to bring the challenge to even more young people across the UK, working to create more future leaders in green tech."
Dom Gaynor, CEO at TeamSport, said: "From our beginnings in 1992, we've always been driven to do things differently, and it's this which made The Blair Project an ideal partner. From the technology they use to the opportunities they provide, it's a scheme that is having a huge impact on the world of motorsport and beyond. We're thrilled to be supporting the ProtoEV Challenge, and are looking forward to welcoming the first participants to our tracks."
::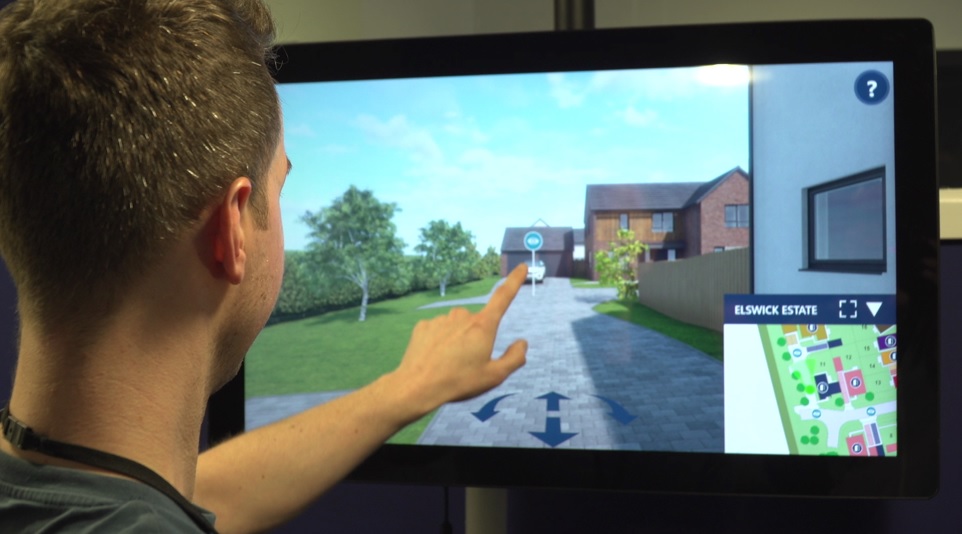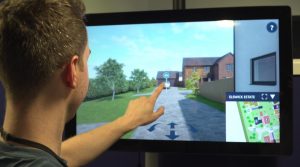 Lancashire's Kingswood Homes is offering buyers an enhanced buying experience with the introduction of panorama 3600 virtual tours of its latest development.
Working with Animmersion, it's taken the SME homebuilder less than 12 months to develop the technology. Combined with the use of virtual reality headsets as part of the company's 'Shape Your Home' concept, which allows customers to select from a range of floor plan configurations, it provides buyers with a truly immersive homebuying experience.
The Hawthorns in Elswick, near Preston, is the first development to have been given the panorama 3600 treatment. Subject to feedback it will be rolled out across more sites.
James Brown, head of design and technical at Kingswood Homes, said: "The panorama 3600 represents a significant investment. Work to develop it started last July to support our use of gaming-style VR technology to demonstrate the options available through Shape Your Home. Our panorama tour is truly interactive, with quick loading times and the ability to navigate smoothly throughout the development and inside the homes and the gardens.
"It's an incredible tool and doesn't just improve the homebuying experience for our customers – it's really helpful to me as a designer. I've used the technology to address design issues and amend plans before we've even started building."