The significance of the events sector in helping the UK build back better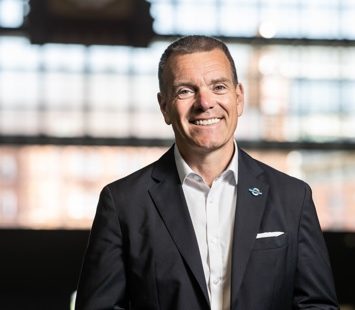 X

Register for free to receive latest news stories direct to your inbox
Register
As a 10,000 capacity exhibition and convention centre, Manchester Central hosts a wide variety of events – from trade shows and corporate seminars to political party conferences.
Here, Manchester Central CEO, Shaun Hinds, looks to the future of the events sector – for Manchester and beyond – and its significance in helping the UK build back better.
"It is fair to say the past 16 months have been the most humbling I have experienced in my 35-year career.
"We have seen devastation across all aspects of our lives, the societal and economic consequences of which will stay for years to come.
"However, among the turmoil, I have also witnessed strength and unity, where communities have worked together to support those most in need. This unity has also extended to business, and in the events sector especially, we have been privileged to come together as peers and competitors to aid each other.
"This sense of belonging has been much needed. The events sector has taken an almighty hit during this crisis, and as an industry that brings £30bn into the UK economy each year (pre-pandemic of course), it has starved the regions that rely on the sector to boost hospitality and tourism.
"In Manchester alone, the events held at our venue help contribute £150m to the city annually and we know that for every £1 spent at Manchester Central, a further £6 is spent in the wider city across the city; in hotels, restaurants, bars, shops and taxis.
"Our business of bringing people together has a significant halo effect and as such, venues like ours will undoubtedly play an integral role to the country's economic recovery, job creation and international competitiveness.
"So as 19th July passes, we are excited to properly restart our events programme and begin to help rebuild the region.
"As a venue which prides itself on creating unforgettable experiences, I'm personally delighted to be able to bring people back together again; to meet, share ideas, educate, do business, and experience that something special which is rarely found outside of the live event environment.
"Of course, there are still some challenging times ahead. The recent Government announcement that Covid certification may be made mandatory for large scale events is one we are watching closely.
"At the moment we don't know whether this entails business conferences and the events we hold here at Manchester Central, but we are confident that we are in a strong position whichever decision is taken.
"We have worked extremely hard to ensure we can offer full flexibility to create whatever environment or scenario our organisers need, and we have been working closely with each individual business as to the breadth and depth of measures they wish to have in place and which they feel are best for their visitors and guests.
"Safe, secure and well-managed environments, where visitors and organisers feel confident, have always been what our events are about and that remains a constant for us as a venue.
"The pandemic has also helped drive our sense of innovation and allowed us to embrace the changing trends in the live-events sector.
"We have developed and implemented hybrid and virtual event models, including a TV-quality broadcast studio for podcasts, panels and recitals, and a 'plug and play' purpose-built 800 seat auditorium, enabling content to be live-streamed to in real-time to maximise audience reach.
"Whilst I firmly believe that the live event experience is truly unique and cannot be replicated like for like, I do think there's a real opportunity for our industry to embrace our new tech tools to create even bigger, better and more engaging events of the future, providing inclusive ways for audiences to connect with event content however they feel most comfortable.
"Having already hosted several performances of this year's successful Manchester International Festival, and with a further 100 events already in our pipeline for the remainder of the year, we are excited for the next step on this journey. It's fair to say we have all missed the ability to interact face to face, on a personal level and on a business level.
"So here's to being back in the room together again and not having to worry about being 'on mute' anymore."