Investment programme pumps £201m into Cheshire and Warrington projects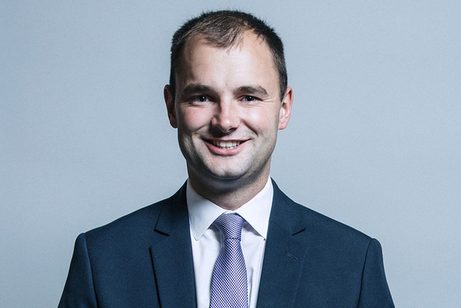 X

Register for free to receive latest news stories direct to your inbox
Register
The transformational impact of more than £200m invested in 61 projects around the region is being celebrated by Cheshire and Warrington Local Enterprise Partnership (LEP) as its five-year Local Growth Fund programme draws to a close.
The funding is set to generate 16,000 jobs and help 20,000 learners gain new qualifications, while driving forward the region's innovation economy in clean tech and life science. Removing traffic congestion pinch points and unlocking development sites was also prioritised in the investment programme.
Large scale projects are led by £53m towards the £92m Congleton link road as part of a wider plan to create 3,000 jobs, 2,475 new homes and 120k sq m of commercial floorspace in the area.
Major funding for public transport upgrades included £13.5m invested in the new Chester Bus Exchange as the first part of the £70m Northgate scheme, while some £6.5m went towards the new Warrington West Station.
The region's transport infrastructure was also improved with some £5.85m invested in the £10.4m replacement of the Sydney Road Bridge in Crewe, which is now able to take two lanes of traffic and has a pedestrian path, reducing congestion in the area.
Similarly, the Cheshire and Warrington LEP contributed £3.3m to the redesign of the existing Crewe Green Roundabout to increase capacity and reduce congestion. Improvements at junction eight of the M62 to help ease congestion around the Omega business park, which employs more than 10,000 people, were backed with £4m towards the £8.8m scheme.
The Government's 2015 Growth Deal Funding package made the resources available after Cheshire and Warrington LEP identified seven key areas to develop to strengthen the region's position as England's second highest performing economy outside London. These priority areas are transport, low carbon energy, life science, business support, skills, and regeneration.
The Local Growth Fund has also been used to target the development of low carbon energy and a wide range of other schemes which help clean up how we live and work, setting a path towards a reduction of 540,000 tonnes of greenhouse emissions across the region.
The impacts are being achieved through Local Growth Fund investments in sustainable initiatives such as the Business Energy Efficiency programme (BEEP), which helps SMEs to reduce energy use, improve efficiency, and reduce the greenhouse gas emissions responsible for global warming. Flagship schemes include backing the £1m Storengy green hydrogen generation and refueling station in Middlewich.
As part of Cheshire and Warrington LEP's commitment to sector strengths, meanwhile, it invested £10m in a £31m Life Science Investment Fund to encourage more start-ups at Alderley Park.
Upgrades to the region's education infrastructure include some 7,500 sq m of new learning space developed over the course of the Local Growth Fund programme. Key projects include The Reaseheath Advanced Engineering and Agri-Tech Centre, a £7m facility in Nantwich that uses state-of-the-art technology to teach precision farming skills.
The STEM Centre at AstraZeneca Macclesfield, where immersive digital content will develop understanding of advanced manufacturing and research, had also received backing.
A £3.8m of grant was also made to support the first phase of the expansion of Winsford Industrial Estate, to facilitate 1,800 new jobs and 58k sqm of commercial space.
Minister for Regional Growth and Local Government, Luke Hall, said: "We have now supported 61 projects across Cheshire and Warrington with £201m of investment from the Local Growth Fund.
"This funding has unlocked many new opportunities for the region, including 16,000 new jobs and has helped 20,000 learners gain new qualifications and skills. These projects have transformed the region into a more desirable place to live, work and visit for future generations to come."
Clare Hayward, chair of Cheshire and Warrington LEP, said: "The £201m of Local Growth Funding investments are about a better future, one that builds on our existing strengths, but with an even greater focus on skills, sustainability and opportunity.
"We are making strategic investments that will achieve growth while simultaneously improving the region's environmental credentials, helping us both today and in the future.
"The investments are already making a real difference to local people and businesses, improving quality of life, improving infrastructure and creating employment and training opportunities.
"The scale of the impact is illustrated by the fact that the Local Growth Fund has generated £8 of additional investment for every £1 spent, with the total value of extra public and private investment reaching £1bn. This result would not have been achieved without our intervention and absolute commitment to ensuring that Cheshire and Warrington continues to out-perform most of the UK."