North West business briefs: Be.EV; Time Finance; Hachette UK; Livv Housing Group; Collinson Construction
Electric vehicle (EV) charging infrastructure provider, Be.EV has appointed Avison Young to launch its search for more charging point sites across Greater Manchester in a critical step to progressing the region's mission to cut carbon emissions.
Avison Young will be consulting with public sector bodies, private landlords, developers and other commercial organisations to identify sites right across the 10 boroughs to address the current shortfall in charging facilities. With the UK Government's commitment to ending the sale of petrol and diesel-powered cars by 2030, a rapid scale up in infrastructure is needed for the 400,000 EVs currently on UK roads, which is projected to rise to 10.6m by the end of the decade.
Many EV owners install charge points at their own homes, however, a third of households in the UK have no off-street parking. In urban settings like the towns of Greater Manchester, this figure rises to 60%, and the North West currently has one of the country's lowest numbers of EV chargers per 100,000 of population, creating a significant barrier to EV uptake by private households or fleets.
In 2019, Be.EV was appointed by Transport for Greater Manchester (TfGM) to upgrade and operate its existing network of public charge points, the largest in the regions, and expand it dramatically. This expansion of the Be.EV network is now gathering pace, with the team looking to almost double the number of charging points by the end of 2021.
Chris Cheap, principal and managing director at Avison Young in Manchester, said: "We are at a critical stage in the global battle against climate change and the introduction of more electric vehicles is pivotal to Greater Manchester achieving its goal of being carbon-neutral by 2038. Our new partnership with Be.EV presents an exciting opportunity to help future-proof our city region and make electric vehicle ownership a more realistic proposition, especially for those of us with limited access to off-street parking.
"Be.EV offer an exciting and innovative commercial model which, we believe, will speak effectively to a variety of real estate audiences. We are looking at freehold and leasehold opportunities across Greater Manchester and we encourage anyone who thinks they have viable opportunities, or would like to learn more about Be.EV, to get in touch."
::
Manchester-based Time Finance has supported mechanical and electrical engineering firm, Scorpion ES, with a £200,000 invoice finance facility to help spark future growth plans.
Incorporated in 2010, Swansea-based Scorpion ES set out to provide mechanical and electrical services to the construction sector. As the business evolved it achieved exponential growth and moved into other areas of work including rail infrastructure, facilities maintenance and civil construction services. Having invested in a new management team to drive its continued growth strategy forward, the business went from strength to strength, and secured large contracts with Tier 1 national rail companies.
Like many businesses, however, Scorpion found itself held back by the pandemic. The enforced social distancing restrictions meant that the number of workers attending each site was limited and as a result, projects experienced significant delays. Richard Clatworthy, Scorpion ES managing director, recognised that access to funding during this time was essential to maintain cashflow to support operational expenses and turned to financial advisor, Cornerstone Commercial Finance, for advice which recommended Time Finance.
Janice Quick, business development manager at Time Finance, said: "We have seen so many businesses affected by the challenges of the last year and we have remained committed throughout that time to supporting businesses to get them through and back on track. It's been a pleasure to support Richard and the team."
Richard Clatworthy saids: "Determined to come out of the pandemic stronger, we set out on a large-scale investment drive to bring new talent into our firm and to take on new contracts with confidence. The funding solution from Time Finance has been instrumental in helping us to bring these goals to life. We know that we can now look optimistically towards the future with an understanding and flexible funding partner by our side."
::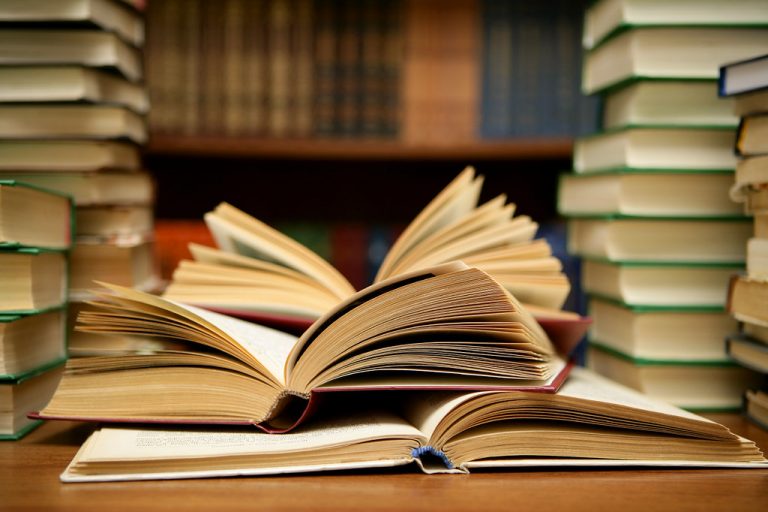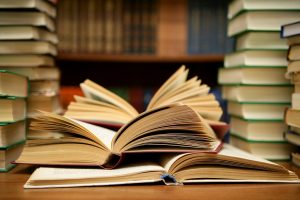 Hachette UK, the country's second largest book publisher, has opened a Manchester office employing 11 staff, as part of a national expansion involving further office openings in Bristol, Newcastle, Edinburgh and Sheffield.
The Manchester office is based in the city centre at Bruntwood Works' Blackfriars House and is headed by Emma Layfield, picture book development director, North at Hachette children's group and co-chair of Hachette UK's All Together employee network, which relocated from London in January 2020 and is responsible for spearheading efforts to engage with the local creative and literary community.
Among others, she is joined by Tierney Witty who is one of the trainees on Hachette UK's publishing traineeship scheme, which was refreshed and relaunched earlier this year. He is starting his role at Orion from the Manchester office.
David Shelley, CEO of Hachette UK, said: "'I am really excited about our national offices, which I hope will provide a gateway into creative talent – authors, illustrators, translators, publishing professionals – around the UK.
"We are ambitious for these offices' growth and development over the coming years, and we really look forward to working closely with bookshops, libraries, arts organisations and charities in all the cities in which we will be based. I hope it will be a transformative venture for our publishing and widen our horizons in all sorts of exciting new ways."
::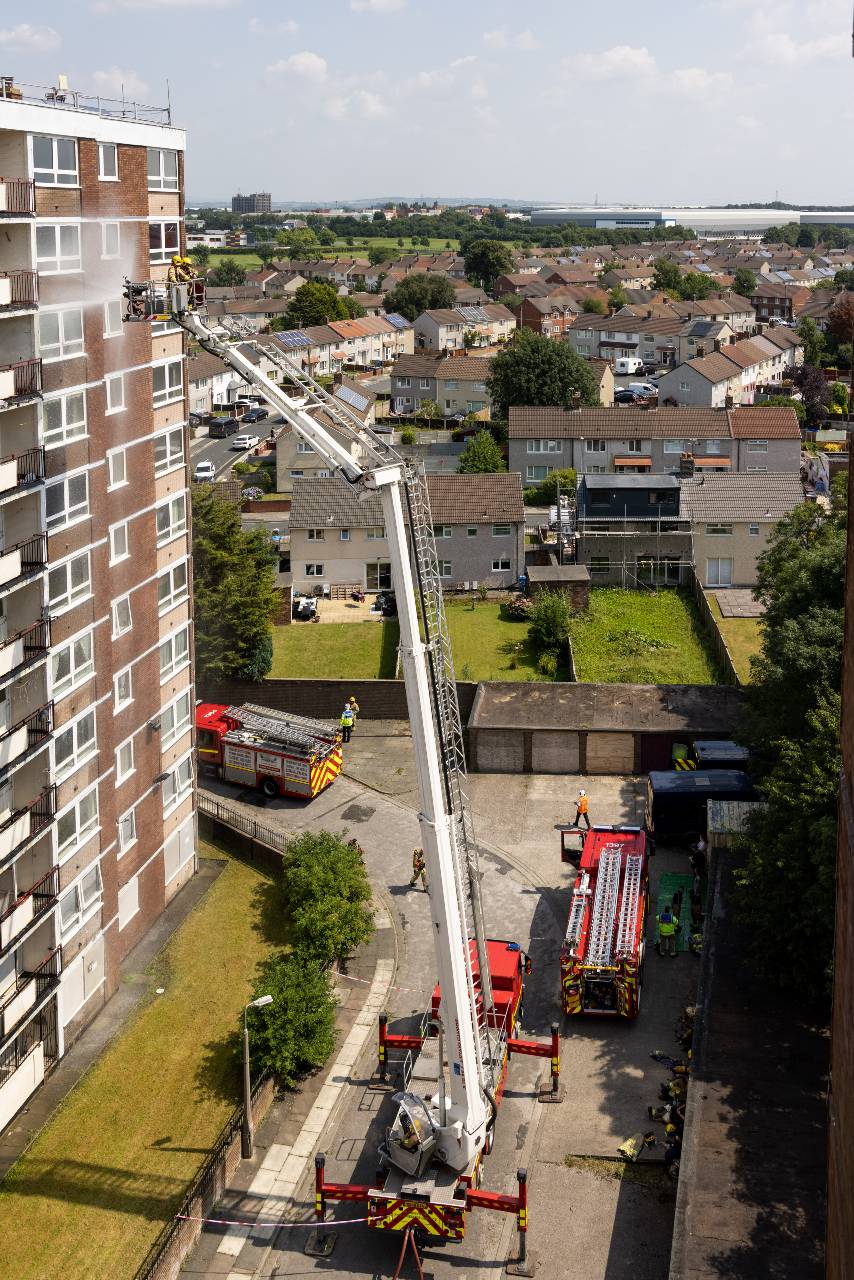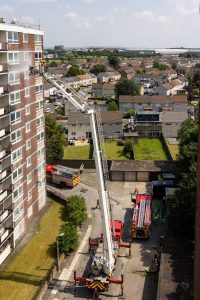 Knowsley-based Livv Housing Group is working with Merseyside Fire & Rescue Service to help crews locally and nationally improve their emergency response to dealing with high-rise incidents.
A major training exercise took place on last Friday (July 22) at Livv's Gaywood Green tower block, in Kirkby, which is currently unoccupied. Gaywood Green is thought to be the only empty high rise building in the country being used by a fire service to undertake live practice scenarios. While this high-rise exercise is the first of its size since coronavirus, it follows more than 18 months' worth of smaller scale exercises at the Kirkby site.
The training day involved the simulation of a fire in Block 4 of Gaywood Green with actors posing as residents in need of evacuation. A total of eight fire engines, two support vehicles and an aerial platform ladder vehicle rushed to the scene, with around 80 emergency service staff taking part in the exercise.
Training exercises such as these are designed to test a number of areas and give new firefighters the opportunity to experience a realistic fire and evacuation scenario in a high-rise building. It also gave Fire Control Operators the opportunity to put their high rise fire survival guidance techniques to the test.
Dave Watson, group manager at Merseyside Fire & Rescue Service, said: "We work closely with housing providers and local authorities to ensure the safety of those living within high rise buildings and exercises like this are vital – we would like to thank Livv Housing and the local community for giving us the opportunity to carry out a large exercise in a realistic setting."
::
Lancashire-based Collinson Construction has bolstered its backing for local grassroots sports by throwing its support behind Garstang Cricket Club. The family-run Catterall firm, which creates high-performing buildings for the sports and leisure, industrial, education and commercial sectors, has committed to sponsoring the club's junior team for the next three years.
The investment will help fund Garstang CC's school coaching programme, which will see the club provide cricket coaching for up to 500 children in six local primary schools. The sponsorship deal also means the club is able to gift every junior member with a playing shirt.
Collinson Construction has long been a supporter of grassroots sports and already has strong links with Garstang community teams. The firm has current sponsorship arrangements with a number of teams including Garstang FC and Garstang Rugby Club, with the firm's support of Garstang CC marking a hat-trick of grassroots sports sponsorship deals in the town.
Robert Duxbury, managing director at Collinson Construction, said: "Many of our projects are in the sports sector so we see first hand just how much people rely on sport to maintain both their physical and mental health. Grassroots sport is vital to the communities in which we operate, so we're happy to lend our support to help Garstang Cricket Club improve access to cricket for local children."
Michael Walling, Garstang CC chairman, said: "The partnership with Collinson Construction allows us to invest further into our junior section and fund more coaching to deliver cricket to more children in the local area. It is great to see local businesses support the club to allow us to drive Garstang CC forward. In years to come, I would like every child in Garstang to have had the opportunity to have played cricket."