More than 62,000 NW firms in financial distress – but recovery now being detected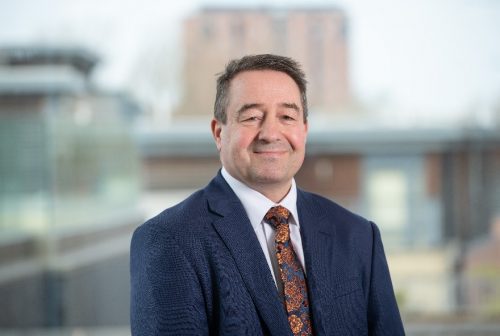 X

Register for free to receive latest news stories direct to your inbox
Register
New research from insolvency specialist Begbies Traynor reveals that more than 62,000 businesses across the North West region are currently experiencing 'significant final distress' – a 23% increase on the same time last year.
The findings revealed that 62,784 businesses located in the North West region are now operating under significant financial distress according to the latest Red Flag Alert data for the second quarter of 2021. The quarterly research, produced by Manchester-based Begbies Traynor, monitors the levels of financial distress experienced by companies across the region.
However, the re-opening of the economy made an instant positive impact on the fortunes of firms across the region with an 11% reduction in the number of firms in distress compared with the previous quarter – Q1 2021 saw 70,496 firms from across the region in significant financial distress compared with Q2 2021 which saw 62,784.
Greater Manchester sees 26,845 firms in significant financial distress in the second quarter of 2021, an 11% reduction on Q1 2021 at 30,196.
Merseyside sees 9,650 firms in financial distress, a 10% reduction on the first quarter of 2021 at 10,679. Lancashire sees a 12% quarterly reduction from 12,810 firms to 11,254.
Sectors with the highest level of distress in the North West region by sheer volume of companies are support services (10,458 – a 16% rise on last year), construction (8,363 – a 25% rise on last year) and real estate and property (7,639 – a 33% rise on last year).
However, it is worth noting that all three of these key regional business sectors saw recovery in quarter two of 2021 compared with quarter one of 2021. Support services saw a quarterly decrease in distress of 12%, construction saw an 11% reduction and real estate and property a five per cent reduction.
Nationally, there are now 651,492 firms that are currently in significant financial distress which is a 24% increase on the same time last year (526,967).
Gary Lee, partner at Begbies Traynor, said: "The 11% reduction in businesses who are experiencing significant financial distress is certainly welcome news for all business owners and employees in the North West. It's the first significant quarterly reduction in distress we've seen since the beginning of the pandemic across every single one of the 22 sectors we monitor.
"We're certainly not quite out of the woods yet, though, and the hard fact remains that there are more than 60,000 companies in our region who are still facing significant financial challenges.
"That number will be of major concern, not only to the company directors running those firms but to other businesses connected to them in the supply chain.
"With recent changes to the UK roadmap out of lockdown and ongoing uncertainties related to the 'pingdemic' issue, many companies are still in a precarious position. Sadly, any further lockdowns or restrictions introduced later this year could well be the final straw for many of them."
He added: "The ongoing servicing of existing commercial finance arrangements coupled with fresh debt repayments kicking in from bounceback loans and CBILs means it's likely to be a challenging summer for many businesses across our region."