Environmental consultancy completes first acquisition following MBO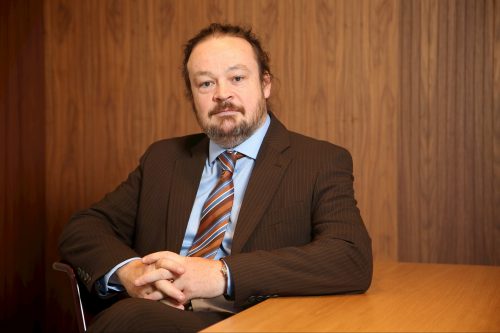 X

Register for free to receive latest news stories direct to your inbox
Register
Stockport-based environmental consultancy Apem has announced the acquisition of Woodrow, an environmental and sustainability consultancy based in County Sligo, Ireland, in a "significant" transaction.
Woodrow joining the Apem Group is the first acquisition for the consultancy following a management buyout in 2019.
Apem achieved unprecedented growth last year aided by the support of private equity firm WestBridge, which has a Manchester office, and has further ambitions of expansion into global territories and an increase of niche service offerings.
Formed in 2004, Woodrow delivers services across ecology, energy, sustainable construction, environmental education, training, policy and legislation advice.
Headed by Will Woodrow and Sharon Eastwood, Woodrow's reputation in Ireland and quality of service was a driving force behind the two organisations coming together.
Apem chief executive, Dr Adrian Williams, said: "This is the start of an exciting journey for all of us. We are thrilled to welcome such a well respected and established business to the fold.
"Woodrow's dedication to quality, best practice and technical expertise are a natural fit for Apem. It's been an absolute pleasure to work with Will and Sharon over the last few months and I look forward to us becoming stronger together, delivering an unrivalled range of services to existing and new clients alike."
Will Woodrow said: "As a growing environmental consultancy, formed and established in the North West of Ireland, we are delighted to have found a natural home in the Apem Group that will enable us to continue to grow and provide the highest quality of service to our clients.
"The culture at Apem was a critical reason for us choosing to join the group, and we are very excited about the opportunities that it will bring for our clients and our staff in the future."
Will and Sharon will remain as integral and essential leaders of the business moving forward, working closely with the expanded team of technical experts to deliver an enhanced range of services throughout the UK, Ireland and beyond.
WestBridge Capital's director, Peter Barkley, said: "Supporting the Apem team to supplement their organic growth plans through the acquisition of domestic and international businesses with high quality, complementary capability and strong cultural alignment is a core part of our strategy.
"We are delighted to support Apem in making this acquisition and believe the addition of Woodrow's technical expertise and reputation to Apem's existing capability will allow us to better serve customers of both businesses in the Irish market."
Gregg Pendlington and Ross Thomas of Dow Schofield Watts provided corporate finance advice to Apem on the acquisition.