Co-op Bank back in profit with strong interim performance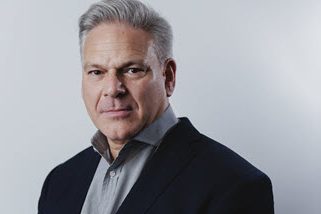 The Co-op Bank reported an improvement in profits today after it returned to the black in the six months to June 30.
The Manchester-based bank achieved a pre-tax profit of £21.4m, compared with a pre-tax loss of £44.6m the previous year.
Total income increased by 13% in comparison with last year, to £168m.
The bank also reported an £18.2m non-operating exceptional gain which includes £13.3m in relation to cash refunded to the bank related to historical overcharges on business rates on ATMs and a £2.6m write-back in relation to legacy net customer redress charges following the substantive completion of its PPI remediation programme.
An income statement tax credit of £23.5m has arisen mainly due to the increase in the corporation tax rate from 19% to 25% and its associated impact on deferred tax assets.
Chief executive, Nick Slape, said: "I am delighted to report that the relentless focus on delivering our plan is driving a strong financial and operational performance for the bank. As a result of a disciplined approach to cost alongside taking opportunities swiftly as they arise, we have delivered a second consecutive quarter of underlying and statutory profit.
"We have made excellent progress against the strategic priorities that we outlined at the end of 2020, remaining firmly on track to deliver our full year guidance and to return the bank to sustainable profitability this year."
He added: "The Co-operative Bank is well known as a leader in ethical banking and we have been beyond carbon neutral for 14 years now. Earlier this month we were awarded the best ESG rating for any UK high street bank from the leading ESG rating provider, Sustainalytics, and we have also been recognised for driving positive change in our communities.
"To achieve so much whilst at the same time delivering a step-change in financial performance further validates our long-term strategy.
"We've also continued to shine a spotlight on the issue of economic abuse, launching a new awareness campaign with our charity partner Refuge, helping people understand and identify where this is happening so they can take action."
He said: "This has been a very busy period for both our retail and SME businesses. In retail, total gross residential lending of £3.1bn has driven net lending of £1.8bn, which is equivalent to a 10% increase in mortgage balances.
"The uplift in volume, along with improved mortgage margins and the re-pricing of retail liabilities, has been a key driver in the improvement to the overall customer net interest margin to 154bps despite increased MREL-debt expense.
"As we head into the second half of the year, the pipeline remains strong with £1.5bn of mortgages at an average margin of approximately 200bps. In May, we re-entered the higher LTV product market as the UK economy continues to recover from the impact of the pandemic.
"Our SME banking proposition is progressing well, attracting over 10,000 new customers through the Incentivised Switching Scheme which closed earlier this year. The bank achieved a 15% share of those switching to a new provider through this scheme, placing us fourth in terms of attracting these customers. We have also launched a new SME mobile app, business credit card and same-day onboarding for new customers."
He concluded: "Externally, progress against our plan has been reflected in one-notch upgrades from Moody's and Fitch to the bank's long-term deposit and issuer default ratings. I am also encouraged to see positive performance in secondary market pricing of the bank's MREL debt.
"The transformation plan we set out in 2018 has now entered its final phase and we are working to update and extend our strategy as we look to the future, with sustainability and co-operative values and ethics at the heart of our plans. I am looking forward to sharing further details later this year."