AstraZeneca sees first half improvement in sales and profits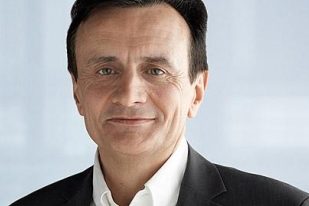 X

Register for free to receive latest news stories direct to your inbox
Register
Drugs giant AstraZeneca delivered strong revenue growth of 23% in its first half to $15.540bn, it revealed today.
In the second quarter revenue increased by 31% to $8.220bn.
Excluding the contribution from its pandemic COVID-19 vaccine, revenue increased by 14% in the half to $14.371bn and by 17% in the quarter to $7.326bn.
Further pipeline progress and the recent $39bn acquisition of Alexion Pharmaceuticals Inc, supports the company's transition to long term sustainable growth.
Total revenue for the group's COVID-19 vaccine, which it provides at cost, amounted to $1.169bn in the half, reflecting the delivery of around 319 million doses worldwide. Sales in Europe were $572m, emerging markets sales were $455m, and in established rest of the world, sales amounted to $109m.
Pre-tax profits for the first half rose from $1.896bn to $2.372bn.
The group employs around 4,700 people in the North West on sites at Macclesfield and Alderley Park in Cheshire and Speke on Merseyside.
Chief executive, Pascal Soriot, said: "AstraZeneca has delivered another period of strong growth thanks to robust performances across all regions and disease areas, particularly oncology, new CVRM and fasenra in respiratory. As a result, we have delivered further earnings progression, supported ongoing launches, and continued our investment in R&D.
"We continue to advance our portfolio of life-changing medicines with further significant progress across disease areas.
"In oncology, we recently presented Lynparza's OlympiA Phase III trial at the plenary session of the 2021 American Society of Clinical Oncology Annual Meeting, and we also shared the final results from Calquence's head-to-head trial with ibrutinib. In BioPharmaceuticals, the US approved Farxiga for chronic kidney disease and granted tezepelumab Priority Review to treat patients with asthma. Alexion will enable us to enhance our pipeline, extending the company's presence in rare diseases and immunology with its complement biology."
He added: "Following the successful acquisition of Alexion, we are today updating our full-year 2021 guidance; our long-term goals to accelerate scientific discovery, invest for sustainable growth and deliver more benefits for patients remains unchanged."
Following the Alexion acquisition the group has raised its full year guidance, saying it expects total revenues to increase by a low-twenties percentage.