Aircraft manufacturer sees clear skies post-pandemic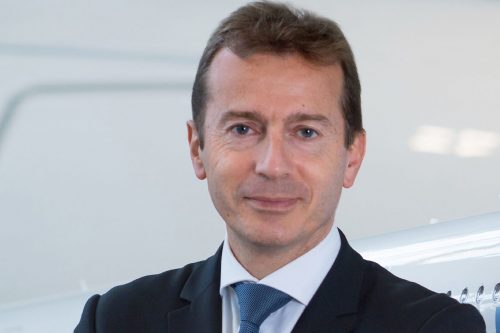 Aircraft manufacturer Airbus is emerging from the pandemic and said it assumes no further disruptions to the world economy.
Announcing its half year results to June 30, the group, which employs around 4,500 staff at its wing-making plant in Broughton, near Chester, revealed consolidated revenues of €24.6bn, a 30% increase on last year's figure of €18.9bn.
It said this mainly reflected the higher number of commercial aircraft deliveries compared with the same period in 2020.
A total of 297 commercial aircraft were delivered, compared with 196 in 2020, comprising 21 A220s, 237 A320 family, seven A330s, 30 A350s and two A380s.
Revenues generated by Airbus's commercial aircraft activities increased 42%, largely reflecting the increased deliveries.
Airbus Helicopters delivered 115 units, compared with 104 a year ago, with revenues up 11% reflecting growth in services and higher volume in civil helicopters.
Revenues at Airbus Defence and Space were broadly stable compared with a year earlier, with two A400M military airlifters delivered in the first half of 2021.
Consolidated adjusted EBIT was €2.703bn, compared with a €945m loss a year ago.
Consolidated free cash flow before mergers and acquisitions and customer financing improved to €2.051bn (H1 2020 € -12.440bn), in line with the earnings performance. Consolidated free cash flow was €2.012bn, compared with € -12.876bn in 2020.
The gross cash position stood at €21.4bn on June 30, 2021, (year-end 2020: €21.4bn) after the redemption of a €1.1bn exchangeable bond and prepayment of a $1bn US bond.
The consolidated net cash position was €6.5bn on June 30, 2021 (year-end 2020: €4.3bn), while the company's liquidity position remains strong, standing at €33.7bn at the end of June 2021.
Looking ahead, the company said that it assumes no further disruptions to the world economy, air traffic, the company's internal operations, and its ability to deliver products and services, and updated its 2021 guidance which targets around 600 commercial aircraft deliveries, adjusted EBIT of €4bn and free cash flow before mergers and acquisitions and customer financing of €2bn.
Chief executive, Guillaume Faury, said: "These half year results reflect the commercial aircraft deliveries, our focus on cost containment and competitiveness, and the good performance in helicopters and defence and space.
"Although the COVID-19 pandemic continues, the numerous actions taken by the teams have delivered a strong H1 performance.
"This enables us to raise our 2021 guidance, although we continue to face an unpredictable environment."
He added: "We are now working to secure the A320 family ramp up while transforming the industrial set up. Furthermore, and following board approval, we are enhancing our product line with an A350 freighter derivative, responding to customer feedback for increased competition and efficiency in this market segment."
Airbus has also revealed that German airline Condor Flugdienst GmbH has chosen the A330neo (new engine option) to renew its long haul fleet, with plans to introduce 16 aircraft of this new and more efficient type.
The airline has signed an agreement with Airbus for the purchase of seven Airbus A330neo, and intends to lease a further nine.
Condor is the latest airline to order Airbus's state-of-the-art A330neo widebody aircraft, bringing a step-change in performance and economics. The airline will operate the A330neo on its international long haul network to the Americas, Africa, the Caribbean and Asia.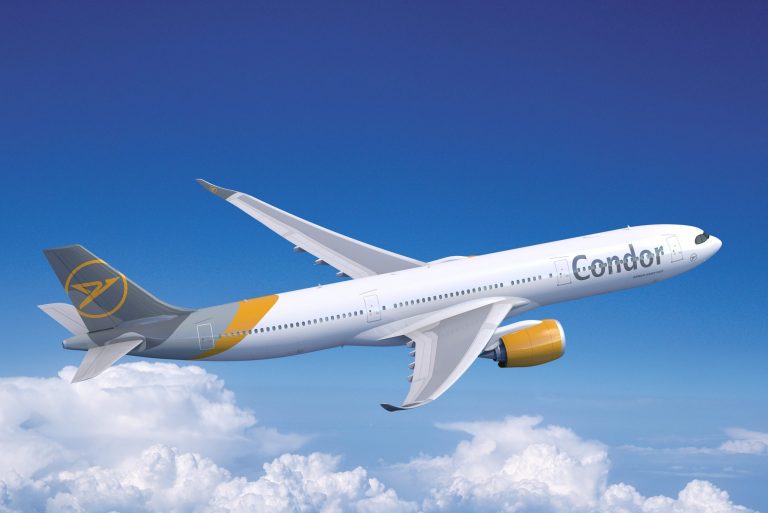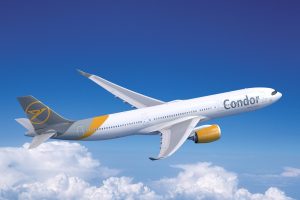 Christian Scherer, Airbus chief commercial officer and head of international, said: "Condor excels in operating profitably many routes no other carrier is able to – we are proud to see a demanding airline such as Condor selecting our latest-technology A330neo as the aircraft of choice, building the future of their widebody fleet in the relentless pursuit of lowest operating costs and passenger comfort.
He added: "The A330neo has won a thorough competition yet again, as it has in the vast majority of competitive evaluations these last three years. The decision by Condor to modernise its long haul fleet with A330neos will also set a new benchmark on the airline's trajectory towards more sustainable flying. We thank and applaud Condor for confirming the competitive value of the A330neo."
Condor CEO, Ralf Teckentrup, said: "We are proud to be the German launch customer for the A330neo.
"Thanks to the latest technology and maximum efficiency of the aircraft, we will be taking off with our new plane from autumn 2022 with fuel consumption of just 2.1 litres per passenger per 100 kilometres. With this value, we are the front-runner in Germany and, as the most popular leisure airline, we will consistently continue to interweave the themes of sustainability and holidays."
The A330neo offers 25% lower fuel-burn and CO2 emissions per seat than previous generation competitors.