Boohoo reacts to latest claims over 'sweatshops'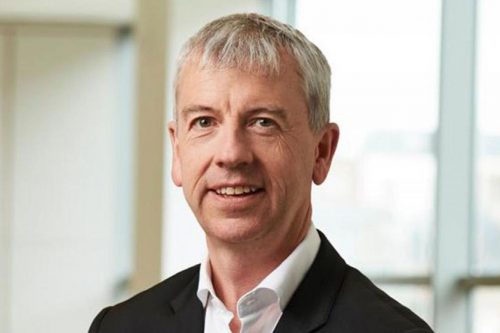 Manchester-based online fashion giant Boohoo has responded to claims that some clothing factories it uses in Leicester are evading efforts to enforce payment of minimum wages.
Last year the retailer was linked to reports of 'sweatshops' operating within the city making garments for the business.
It responded by launching a thorough review of its procurement procedures and appointed Sir Brian Leveson to provide independent oversight of the group's Agenda for Change programme to deliver long-lasting and meaningful change to the group's supply chain and its business practices.
However, Sky News has reported that workers continue to be exploited in factories supplying Boohoo.
It claims some bosses are finding ways to pay below the minimum wage by forcing employees to hand back a portion of their wages.
One unnamed worker produced a wage slip with her hours worked and correct wage level, but she also showed reporters a slip of paper she is given with each payslip with a handwritten number which she said was the amount her boss says she has to withdraw in cash and return to the factory.
Sky said Boohoo has launched its own independent investigation into the latest claims.
And today (July 30), the retailer issued a statement to the stock exchange, saying: "Boohoo is committed to the highest standards of ethical compliance within its supply chain. Suppliers are wholly expected to adhere to these standards, and any concerns such as those raised by Sky News are immediately investigated.
"Since last year's independent review, the group has repeatedly stated its determination in rebuilding a garment industry in Leicester with a robust, fair and transparent supply chain.
"Suppliers are visited more frequently, sub-contracting has been removed, products can only be purchased from our approved supplier list, mandatory whistle-blower helplines have been installed at every supplier, and the use of technology is allowing the group to forensically monitor suppliers and their financial records.
"Over the course of the next 12 months we are transitioning all of our suppliers to the Fast Forward forensic auditing model, widely recognised as the leading auditing model in the UK. We continue to work closely with local authorities such as the GLAA, as well as anti-slavery charity Hope for Justice who have stated: 'Boohoo have been proactive in their measures to mitigate the risk of labour exploitation within their supply chains, and have made a strong commitment to tackling the unscrupulous and exploitative employment practices that still sadly exist within some suppliers to the garment industry. We welcome Boohoo's work with Fashion Enter and the new textile academy in Leicester, as well as their collaboration with Hope for Justice and our business-focused division Slave-Free Alliance on proposed awareness and prevention initiatives in the industry to better evaluate what intervention methods will be most effective'."
Boohoo group chief executive, John Lyttle, said: "As a group, we are wholly confident that the significant steps that we have taken over the last 12 months are resulting in a fair, robust and transparent supply chain.
"The group continues to closely monitor its suppliers, with swift action taken against any suppliers who fail to demonstrate the high standards that we expect. Nobody has done more to drive change in Leicester than ourselves, and our work continues unabated."