Home Secretary orders investigation as Boohoo sees £1.16bn wiped off shares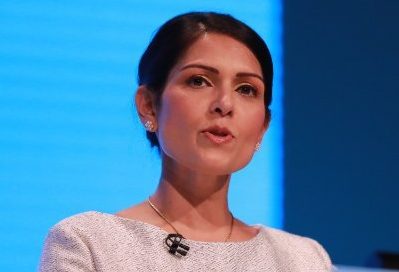 Home Secretary Priti Patel has ordered an investigation in the wake of claims that Manchester online retail brand Boohoo was using a Leicester sweatshop paying just £3.50p per hour to make cheap clothing during the coronavirus pandemic.
The allegations saw Boohoo's value plummet by £1.16bn since trading opened this morning (July 6).
The group's shares finally closed the day at 296.70p per share, down 23.43% after a volatile period of trading, wiping a total of £1.14bn off Boohoo's value, giving it a market capitalisation of £3.74bn.
Last week Leicester was placed under the UK's first local lockdown due to a spike in virus contagion.
An undercover report in the Sunday Times claimed that the Jaswal Fashions factory was involved in the production of garments for Nasty Gal, one of Boohoo's brands.
Priti Patel has now stepped in and instructed the National Crime Agency (NCA) to probe the issues, which include claims staff were working without social distancing measures in place and not all were wearing masks.
Ms Patel has called the allegations "truly appalling" and has vowed to clamp down on modern slavery in Britain.
She said: "These allegations are truly appalling and I commend the Sunday Times and local MP Andrew Bridgen for their roles in uncovering such abhorrent practices.
"I will not tolerate sick criminals forcing innocent people into slave labour and a life of exploitation.
"Let this be a warning to those who are exploiting people in sweatshops like these for their own commercial gain."
An NCA spokesman said: "Within the last few days NCA officers, along with Leicestershire Police and other partner agencies, attended a number of business premises in Leicester area to assess concerns of modern slavery and human trafficking."
Health Secretary Matt Hancock also commented on the case, saying: "There are some quite significant concerns about some of the employment practices in some of the clothing factories in Leicester.
"They are important problems to deal with, but the number one problem that we've got to deal with is getting this virus under control."
In a stock exchange statement this morning Boohoo said Jaswal Fashions "is not a declared supplier".
Boohoo issued a further statement this afternoon (July 6), saying: "This week a number of serious allegations have been made about the treatment of people working in the garment industry in Leicester.
"As one of a number of retailers that source products in the area, boohoo wants to reiterate that it does not and will not condone any incidence of mistreatment of employees and of non-compliance with our strict supplier code of conduct.
"Boohoo remains committed to supporting UK manufacturing and is determined to drive up standards where this is required.
"Where help and support for improvement is required we have, and will, continue to provide it, to ensure that everyone working to produce clothing in Leicester is properly remunerated, at least the National Minimum Wage, fairly treated and safe at work.
"However, we will not hesitate to immediately terminate relationships with any supplier who is found not to be acting within both the letter and spirit of our supplier code of conduct. This includes very clear expectations on transparency about second tier suppliers.
"We are grateful to the Sunday Times for highlighting the conditions at Jaswal Fashions, which, if they are as described by the undercover reporter, are totally unacceptable and fall woefully short of any standards acceptable in any workplace.
"Our investigations have shown that Jaswal Fashions is not a declared supplier, and is no longer trading as a garment manufacturer.
"It, therefore, appears that a different company is using Jaswal's former premises and we are currently trying to establish the identity of this company.
"We are taking immediate action to thoroughly investigate how our garments were in their hands, and we will ensure that our suppliers immediately cease working with this company.
"Our support for UK manufacturing is not driven by price; in fact, overseas pricing is much more competitive. Our international distribution centre is located in the UK and having a local supply base enables shorter lead times and supports our agile business model.
"In 2019, we retained the services of a third party compliance specialist to strengthen our compliance and auditing programme.
"Boohoo are keen and willing to work with local officials to raise standards because, we are absolutely committed to eradicating any instance of non-compliance and to ensuring that the actions of a few do not continue to undermine the excellent work of many of our suppliers in the area, who work tirelessly to provide good jobs and good working conditions."